With three of the top 5 teams in the AP Top 25 enjoying a bye week, Five Bets had to dig a little deeper into the College Football schedule to find the good action.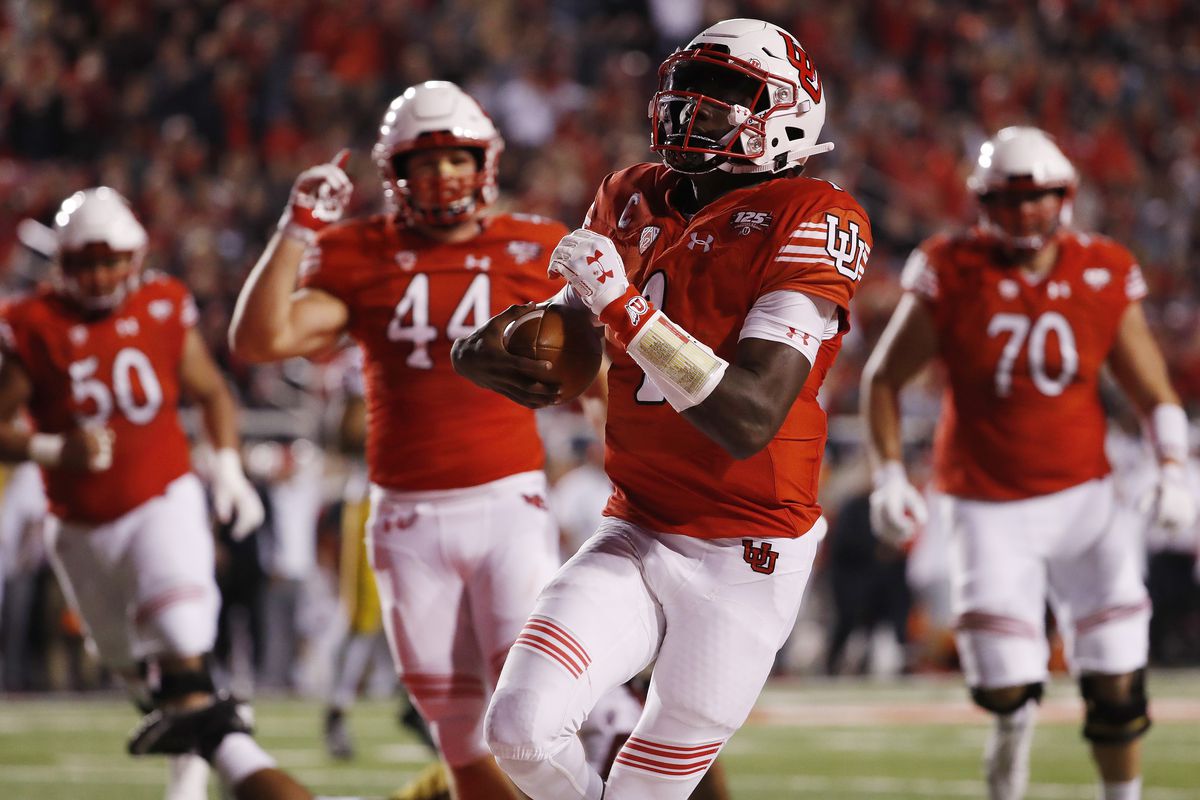 The five contests that caught our eye this week mostly involve teams that are not in the top 25, but still have a lot to fight for. Two of the games are at night, too, which could prove more interesting than point spreads suggest.
1. Utah -10 at UCLA
Night games are funny creatures, and weird things tend to happen, but this game should go according to the script. UCLA is a bad football team. They are 2-5, with wins the last two games against Cal and Arizona.
Utah has beaten USC, Stanford, and Arizona. The same Wildcats team the Bruins squeaked by, the Utes defeated by 32 points.
Suddenly 10 points doesn't seem like that many.
Take Utah and give away the points.
2. Duke +2.5 at Pittsburgh
Pittsburgh is the kind of team that gives you a migraine. The Panthers will go and lose to North Carolina, then turn around and almost upset Notre Dame.
Duke, has put together a better record, but who they have beaten is not terribly impressive, though they did upset Baylor and Northwestern.
Both teams feature a potent running attack, but Pitt's defense is a bit stronger than the Blue Devils, and giving away less than three points shouldn't be concerning.
Take Pitt and give away the points.
3. Iowa +7 at Penn State
Penn State has had a shaky three weeks, losing to Ohio State and Michigan State, then nearly getting upset by lowly Indiana. The Nittany Lions seem like they are having some serious self-esteem issues.
Meanwhile Iowa is so full of confidence after its last few games, they make think they could compete in the NFL. They shut out Maryland last week, and their defense held the offense to just 68 rushing yards.
If PSU is going to win at home, they are going to have to do better rushing the ball then the Terrapins did. That doesn't seem likely.
Take Iowa and the points.
4. Oregon -9.5 points at Arizona
Oregon is a very mad football team right now. Arizona is a very bad football team right now. The line of 9.5 points doesn't seem nearly enough for a team that was favored to Washington State and lost outright.
The Wildcats have lost games by margins of 32, 21, and 27 points to teams that were not as good as the Ducks. This game won't be pretty.
Take Oregon and give away the points.
5. Miami -3.5 at Boston College
Miami began the season in the top 25, climbing as high as No. 16 before a loss to unranked Virginia knocked them out of the poll. The Cavaliers won outright after Miami was a 7-point favorite.
Now the Hurricanes are a 3.5-point pick over Boston College, again on the road. The Eagles, though, have a terrific running back in AJ Dillon, who should be recovered from an ankle sprain.
This looks like another road loss for Miami.
Take Boston College and the points.