Racing officials in France outlined a plan this week to resume racing at French tracks on May 11, a move that could signal a return to racing across Europe in the wake of the COVID-19 pandemic.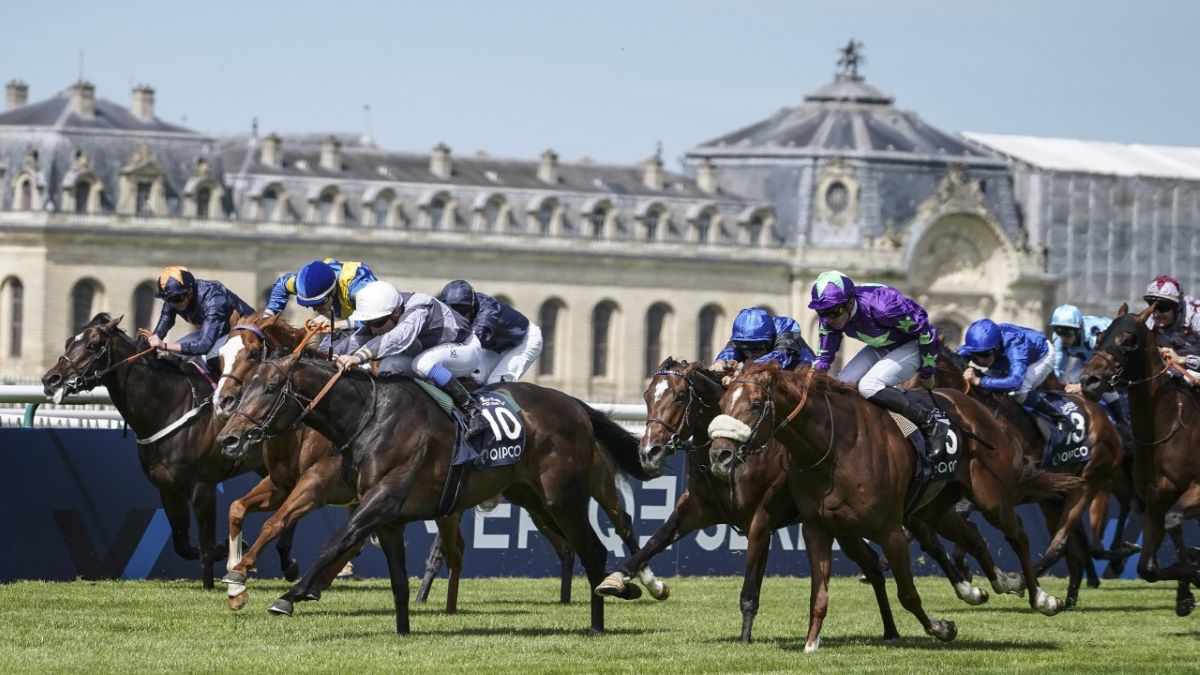 After meetings between French racing officials from the various governing bodies and government ministers, France Galop, the sport's governing body, issued a statement laying out the process for racing's resumption.
France suspended racing on March 17 in the wake of the burgeoning coronavirus crisis. Before that date, France became the first major European country to race behind closed doors. Those races, at the Oire racecourses near Nantes, gave France Galop a blueprint from which to resume racing.
Any resumption needs government approval. Last week, French President Emmanuel Macron extended the country's lockdown to May 11.
Safety Rules Mandate Strict Conditions, Limited Access
In its statement, France Galop said racing would be conducted "behind closed doors and under strictly supervised sanitary conditions." Along with that, only the groom, trainer, or jockey/driver will be allowed to accompany horses that have been approved to run.
"Access to the racecourses will be highly monitored and all participants will be provided with the equipment necessary to work in good conditions without taking any risks," the statement read. "Shared spaces will be set up to avoid contact between those participating."
As a further precaution, officials said that horses trained outside of France, and jockeys whose licenses were issued outside the country, will not be allowed to participate in French races until at least the end of May unless they had been previously confined within the country.
Not All French Tracks Will Reopen
The restrictions mean not all French racetracks will reopen, as some tracks lack the necessary facilities and equipment needed to handle those "sanitary conditions."
France Galop and its fellow French racing entity, LeTrot, said they will publish a racing program "in the next few days" that accounts for regions, breeds, and race classes.
Like horsemen and their staffs in other countries where live racing has ceased, French horsemen and their staffs are enduring a financial squeeze. Much of that pain is due to training facilities and stud farms that remain open without the revenue stream of purses from live racing needed to sustain them.
Purses Will Still Feel the Pinch
While resuming racing alleviates some of that squeeze, PMU cafes and their betting windows remain closed. That puts a significant dent in purses, as PMU cafes are the main betting facilities in France.
"If France Galop and LeTrot are getting ready to resume racing at the national level from May 11, it all comes down to the evolution of the pandemic and the measures taken by the Government regarding the gradual exit from the lockdown," the statement read.
On Wednesday, Germany announced tentative plans to resume racing at its Dortmund track on May 4. That country is under government lockdown until May 3.