With new health plans in place, Tampa Bay Downs announced Wednesday it will admit spectators for its 2020-21 winter/spring meet that begins Nov. 25, the day before Thanksgiving. This season is the track's 95th-anniversary campaign.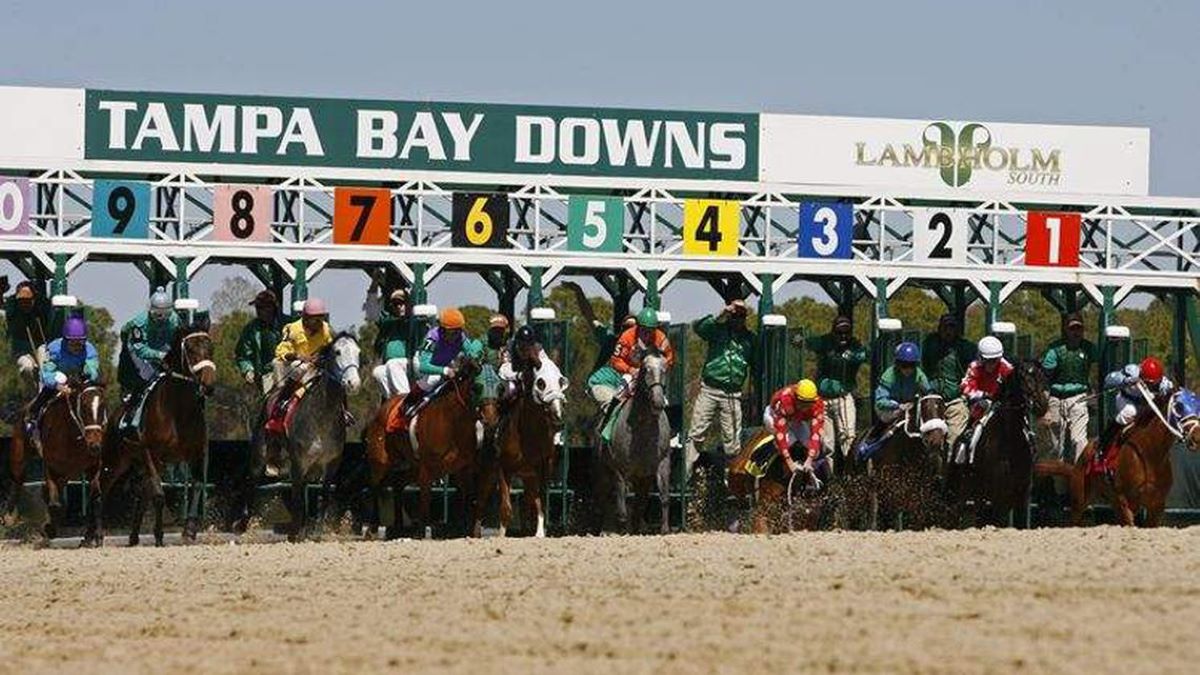 Headlining that campaign is the 41st Tampa Bay Derby, the track's marquee event, and a Grade 2 prep race for the Kentucky Derby. That race headlines a March 6 card featuring four graded stakes races and total stakes purses of $1 million. King Guillermo, owned by former major league All-Star Victor Martinez, captured the 2020 race at 49/1.
The track's other featured race comes a month earlier with the Grade 3 Sam F. Davis Stakes, another Derby prep. Sole Volante won this year's edition.
Tampa Bay Downs drew notice for being one of the few tracks that raced through the early stages of the COVID-19 pandemic last spring. It raced without spectators from March 17 through its annual, two-day Summer Festival of Racing at the end of June.
COVID-19 Precautions in Place for Fans, Jockeys
The track opened to horseplayers and racing fans on July 2 for on-track simulcasting. Its Silks Poker Room opened in mid-June, earning income for purses.
These accommodations come with the usual list of precautions found in the COVID-19 era: fans must wear masks inside and outside the facility, and social distancing remains the order of the day. Toward that end, the track plans on selling computer-generated, advanced-purchase, socially distanced grandstand seats for $5.
It's also reducing box seating from eight to six seats per box, creating more outdoor, private spaces for small groups, and opening a limited number of benches on the grandstand apron for "railbirds."
Turnaround Testing for Jockeys, Starters
Track officials installed glass partitions between staff and fans at concession windows and increased the number of hand-sanitizer stations throughout the facility.
As for jockeys, Tampa Bay Downs instituted rules beginning with rapid COVID-19 testing upon arrival for riders, jockey room staff, and starting gate personnel. Jockeys will undergo twice-weekly testing thereafter, with no newcomers allowed into the jockey's room without a negative test. All riders will be required to leave the jockey's room after their last race of the day.
"We understand that many of our patrons would like to see a return to pre-Coronavirus status, while many others are concerned about venturing outside their homes while the pandemic continues to pose a threat," track vice president and general manager Peter Berube said in a release. "We believe it is important to listen to and respect all viewpoints, but our biggest duty is doing everything possible to keep our customers and employees healthy."