Manchester City's two-year ban from the UEFA Champions League has already sent ripples through the betting markets, starting with Pep Guardiola's future.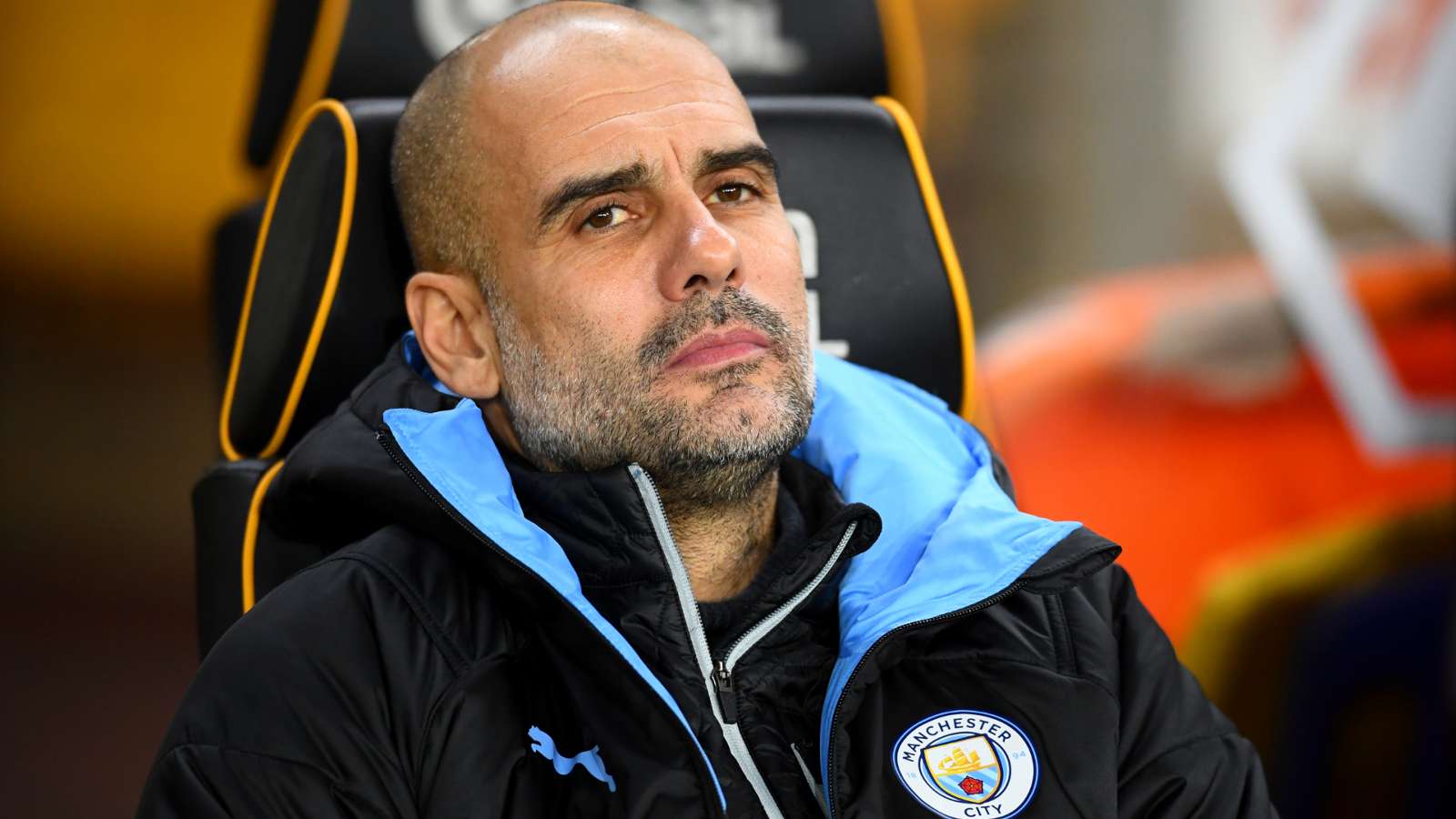 The Man City manager, considered one of the premier soccer bosses in the world, is now 1/5 to leave the Citizens in the summer, according to SportNation. He is 7/2 to stay with the club if the ban is upheld.
UEFA issued the ban after an investigation found City had been overstating sponsorship revenue, which violated Financial Fair Play rules. The ban comes with a $32.5 million fine. Man City said it will appeal with the Court of Arbitration for Sport, but should CAS uphold UEFA's decision, oddsmakers want to know if the club will be looking for a new boss.
Manchester City is currently the favorite to win the 2019-20 Champions League, with odds ranging from 7/2 to 11/4. The ban does not apply to this year's tournament, but would keep City out in 2020-21 and 2021-22.
Pepxit?
Guardiola's future with the two-time Premier League defending champions was already a question mark. With his five-year contract is set to expire in 2021, Guardiola half-joked last week to expect his sacking if his team didn't win the Champions League.
Should he serve out his contract, Guardiola will have out-served his time as a manager at his previous stops, Barcelona and Bayern Munich.
Odds on Pep Guardiola's Coaching Future

to Leave Man City this summer – 1/5
to Remain through – 7/2

Who would replace Guardiola?

Mauricio Pochettino – 5/2
Brendan Rodgers – 9/2
Mikael Arteta – 16/1
Carlo Ancelotti – 20/1
Nuno Espirito Santo – 25/1
What isn't a question mark is Man City's status in the current season's Champions League, where it will play Real Madrid in a home-and-home series that begins Feb. 26. FanDuel has the Citizens at -220 to get past Real Madrid and a favorite at +340 to win the Champions League.
If the Citizens win the European Cup
Champions League Priority
After winning the Premier League the last two seasons and winning the domestic treble (Premier League, FA Cup, League Cup) last year, Guardiola targeted the Champions League as his team's priority for 2019-20. With Liverpool running away with the Premier League this season — the Reds are 25 points ahead after Saturday's 1-0 victory over Norwich City — that quest has taken on greater import.
Man City has never hoisted the European Cup, awarded to the Champions League winner.
Under Guardiola, Man City lost in the quarterfinals the last two seasons — to Liverpool two years ago and Tottenham last year. It exited the Round of 16 to Monaco three years ago.
SportNation put odds on Man City being forced to vacate its 2018-19 Premier League title at 100/1. Lofty odds and improbability aside, there is precedent for this. In 2006, Serie A stripped Juventus of its title and relegated it to Serie B in the wake of the Calciopoli scandal.
So if Guardiola is out, who replaces him as manager of one of the richest clubs in football during its time in the penalty box? Paddy Power has former Tottenham manager Mauricio Pochettino as the favorite at 5/2, and Leicester City boss Brendan Rodgers next at 9/2.
Among current Premier League managers, new Arsenal manager Mikael Arteta is at 16/1, Everton's Carlo Ancelotti is at 20/1, and Wolverhampton's Nuno Espirito Santo at 25/1.