Hillary Clinton held what appeared to be a safe lead in Wisconsin heading into Election Day in 2016. But Donald Trump outperformed his polling in the state – along with Michigan and Pennsylvania – in what ultimately proved to be the key to his electoral college victory.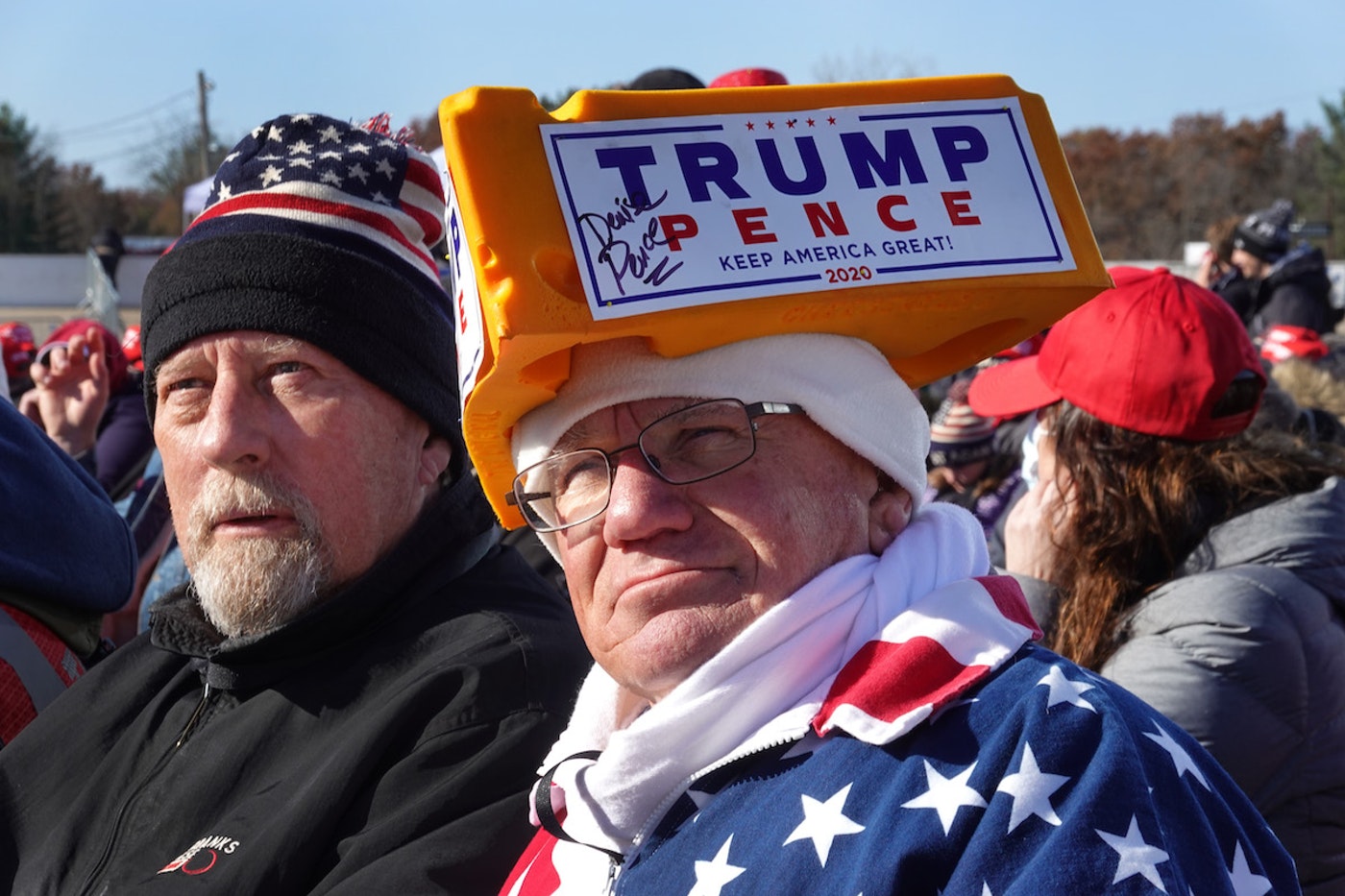 Now, Joe Biden holds a seemingly comfortable advantage in Wisconsin heading into Election Day 2020. And while his lead is larger than Clinton's was four years ago, the Trump campaign believes it can repeat history and once again win in this, and other critical midwestern states.
Oddsmakers Don't Believe History Will Repeat Itself
Both oddsmakers and pundits remain skeptical that Trump can repeat history. Bovada lists Biden as a -320 favorite over Trump (+230) in the state, while FiveThirtyEight's model has the Democrat up by eight points on the eve of the election. Some polls have shown enormous Biden leads, including an ABC News/Washington Post survey that put the gap at an astounding 17 points.
---
Wisconsin Presidential Election – Tale of the Tape
Wisconsin Betting Odds (via Bovada)
Biden: -320
Trump: +230
2016 Presidential Election Result
Clinton: 46.45%
Trump: 47.22%
Last Five Winners
Democrats: 4
Republicans: 1
RealClearPolitics Polling Average
Biden: 50.3%
Trump: 44.3%
FiveThirtyEight Projected Chance of Winning
Biden: 94%
Trump: 6%
---
Yet memories of 2016 persist. Nobody is assuming Biden will win Wisconsin, no matter what the numbers say. RealClearPolitics has Trump's deficit at 6% while noting that Trump outperformed its polling average by 7.2 points in the last election.
Historically, Democratic presidential candidates have performed well in Wisconsin. Before Trump's win in 2016, no Republican had carried the state since Ronald Regan won victories in both of his campaigns. But in terms of internal state politics, Wisconsin presents as more of a purple state, with both Democrats and Republicans thriving in different areas at the statewide level.
Wisconsin May Serve as Electoral Bellwether
For Trump to win in Wisconsin, he'll need to hold onto the votes of Republicans who sometimes split their tickets when it comes to the presidential race. He did that in 2016, but might find that more difficult in 2020.
"I'm a Republican, but I did vote for Biden," Wisconsin resident Thomas Dougherty told Wisconsin Public Radio, saying his wife made the same decision. "We just looked this time and we both said 'I can't vote for him anymore.' He's not presidential quality. We're a little scared of him."
The COVID-19 pandemic is further complicating matters for Trump. While the president seeks to downplay the coronavirus during the campaign, Wisconsin currently ranks among the states suffering through the most cases – and deaths – in the country. That disconnect could bother some voters, or keep some away from the polls on Election Day. That's potentially an issue for Trump, as he's expected to have the advantage in Election Day voting, while Biden does better among early voters.
Ultimately, neither candidate necessarily needs Wisconsin and its 10 electoral votes to win the election. But if Trump does win the state, it could be a sign that the polls yet again underestimated his support, while a Biden win could signal that 2016 was more of an aberration than a sign of long-term political realignment.