Wisconsin and Cal each jumped up the AP Top 25 College Football Poll after signature victories on Saturday. Wisconsin pummeled No. 11 Michigan, 35-14, while Cal defeated the SEC's Ole Miss, 28-20.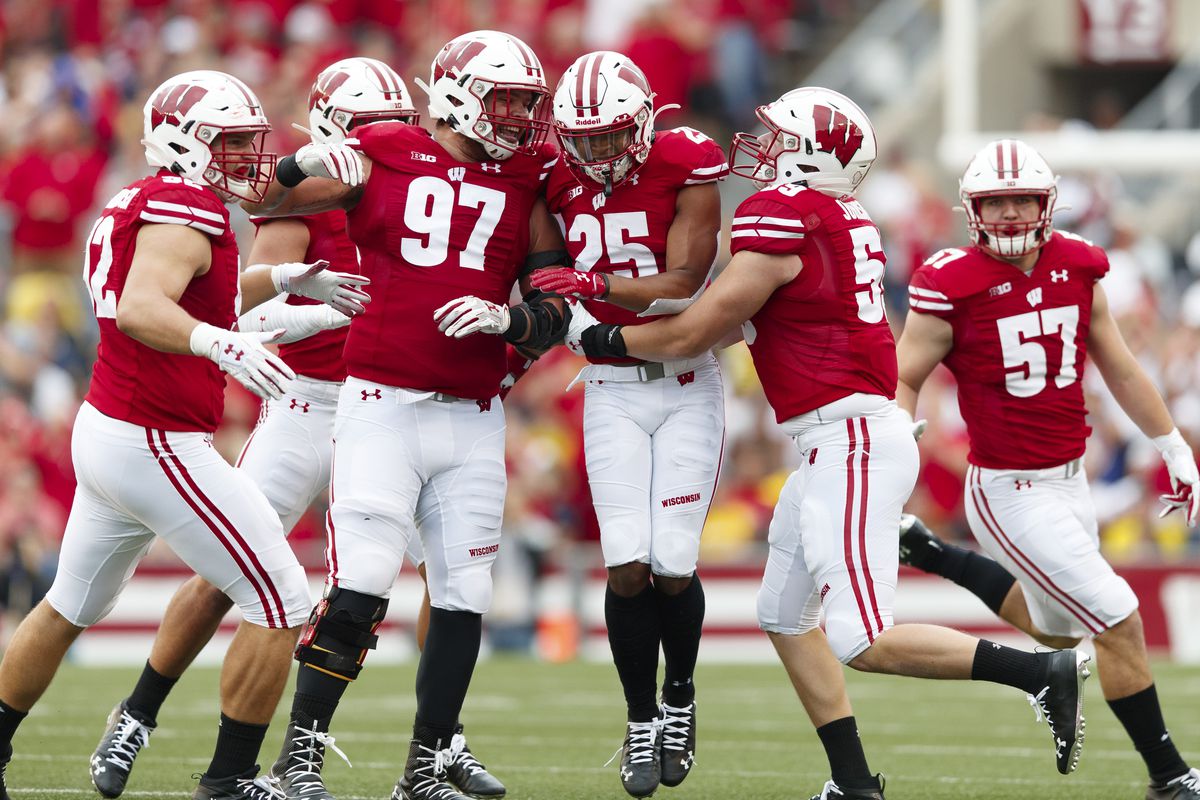 Clemson remained No. 1, and the next five spots were unchanged, with Alabama, Georgia, LSU, Ohio State, and Oklahoma following. Notre Dame fell from No. 7 to No. 10 after its loss to Georgia.
Central Florida, which had the nation's longest regular season winning streak, dropped from No. 15 to No. 22 after its upset loss to Pitt.
Wisconsin to No. 8 After Michigan Domination
Wisconsin went from No. 13 to No. 8. Badgers coach Paul Chryst said his team was well prepared against the Wolverines.
"Obviously did a lot of things to beat a really good team, a well-coached team," Chryst said. "I like the way the guys approached it all week and then they took advantage of the game day opportunity."
Cal Moves Up AP Top 25
Cal came into the collegiate football year unranked, but after Saturday's win on the road at Mississippi, the Bears have shown they are an elite team in the Pac-12.
The Bears shocked an Ole Miss team that was favored by 2.5 points. Cal, who is 4-0, went from their debut of No. 23 in Week 4, to No. 15. Only No. 13 Oregon, who is 3-1, is ranked higher from the conference.
The Bears were helped by a questionable ending to the game, in which Ole Miss was stopped at the 1-yard line on a play that looked like receiver Elijah Moore scored. The referees did not review the play, and Cal got out of Oxford with a victory.
"We find a way to make it interesting," Cal coach Justin Wilcox said afterwards.
Utah, Michigan Plummet
Because of Michigan's lackluster performance against Wisconsin, voters of the AP Top 25 dropped the Wolverines from No. 11 to No. 20. Jim Harbaugh said his team was outplayed in every facet of the game, and took the blame for the devastating road loss, that most likely kills any chance of getting into the playoffs.
"The only way I know is to go back to work and dedicate yourself to improvement and fixing," Harbaugh said. "That was a bad day. That was not a banner day for Michigan. You don't want that to turn into two losses. Won't let one loss turn into two."
If that happens, Harbaugh probably will be unemployed. The Wolverines play 1-2 Rutgers at home, and are favored by 29 points.
Utah fell nine spots after its upset loss to USC. The Utes went from No. 10 to No. 19. The loss, though a huge blow to Utah's chances at getting in the playoffs, doesn't ruin the Utes' season, according to coach Kyle Whittingham.
"This is a tough group," Whittingham said after the road defeat. "They're proud. They're hard working. So we still have a shot. We have a lot of football left to play."
USC's Helton Gets Huge Win
It was anticipated that USC coach Clay Helton was coaching for his job, and was the favorite to be the first college coach fired before the season began. Now, however, Helton's Trojans are 3-1, fresh off upsetting No. 10 Utah, and making their second appearance in the AP Top 25, at No. 21.
The feat is even more remarkable seeing that USC is on its third quarterback. Starter J.T. Daniels and backup Kedon Slovis both went down with injuries. Third stringer Matt Fink engineered the Utah upset.