William Hill US and the Vegas Golden Knights have announced that they have entered into a multi-year partnership that will see the sportsbook heavily advertised in the NHL franchise's arena.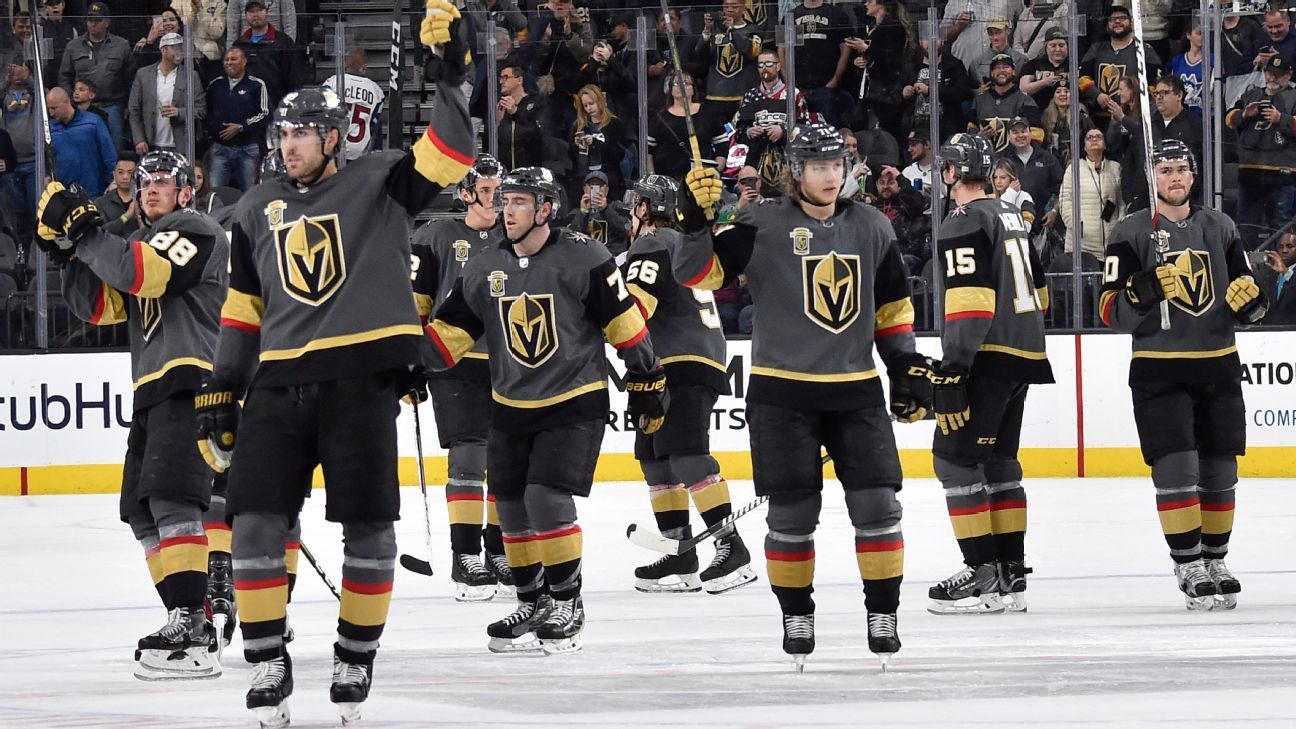 The agreement is the first of its kind between a sportsbook and an NHL team, and comes at a time where the worlds of sports and gambling are becoming interlinked like never before.
William Hill Sponsors Line Change
As a part of the agreement, William Hill will be featured on signage in T-Mobile Arena, and updated odds from across the league will be featured on the "Knight Tron" during intermission. The sportsbook will also have their own special in-game sponsorship, known as the William Hill Line Change, which will display on the arena's LED ribbon board when the Golden Knights make line changes during each game.
William Hill US is already a major force in Las Vegas and throughout Nevada, operating 108 race and sports books in the state. That makes them a natural gambling partner for the hockey team.
"Like the Vegas Golden Knights, William Hill US is a proud 'Vegas Born' organization," team president Kerry Bubolz said in a statement. "This partnership between a major professional team and a sportsbook operator is a historic, landmark agreement and we are delighted to be leading the way with William Hill in this space."
Local and National Benefits for Bookmaker
For William Hill, the benefits of this deal may actually be felt more strongly outside of the Las Vegas market. By being prominently advertised at Golden Knights games, the bookmaker will get its name out to visiting fans and television viewers, improving their brand recognition in other markets as well. Meanwhile, other franchises may watch to see how this partnership goes and consider agreements with William Hill in the future.
"It certainly gets the rest of the NHL thinking about deals, and it puts William Hill in a good position as a first mover," Union Gaming analyst John DeCree told the Las Vegas Review-Journal.
That said, the sportsbook will have enjoy some immediate benefits as well, particularly among fans who enjoy mobile betting.
"We hope people will be sitting at T-Mobile and betting between periods," William Hill US CEO Joe Asher said to Sports Business Journal. "Frankly, we know they do that already. We're hoping to be able to get more people to our site because the brand will be right there in front of them."
William Hill has been aggressively expanding their reach across the United States in recent months, as the company looks to increase its American presence as a hedge against more difficult conditions in the UK. In the past two months, the company has partnered with 11 casinos in Mississippi to operate sportsbooks, and entered into a 25-year agreement with Eldorado Resorts that could ultimately give it a foothold into 13 states.
The bookmaker has also been at the forefront of partnerships with sports franchises in the United States. In June, William Hill became the first ever betting partner of an American professional sports team when it signed a deal with the Las Vegas Lights FC of the United Soccer League.