Cleveland thought it was getting the best player in the NFL Draft, and bettors believed they were going to be paid off on a prop bet on the No. 1 pick, Baker Mayfield. While it remains to be seen about the Oklahoma quarterback's worth to the Browns, gamblers got temporarily shut out on a wager they made, that took intervention from the Nevada Gaming Control Board.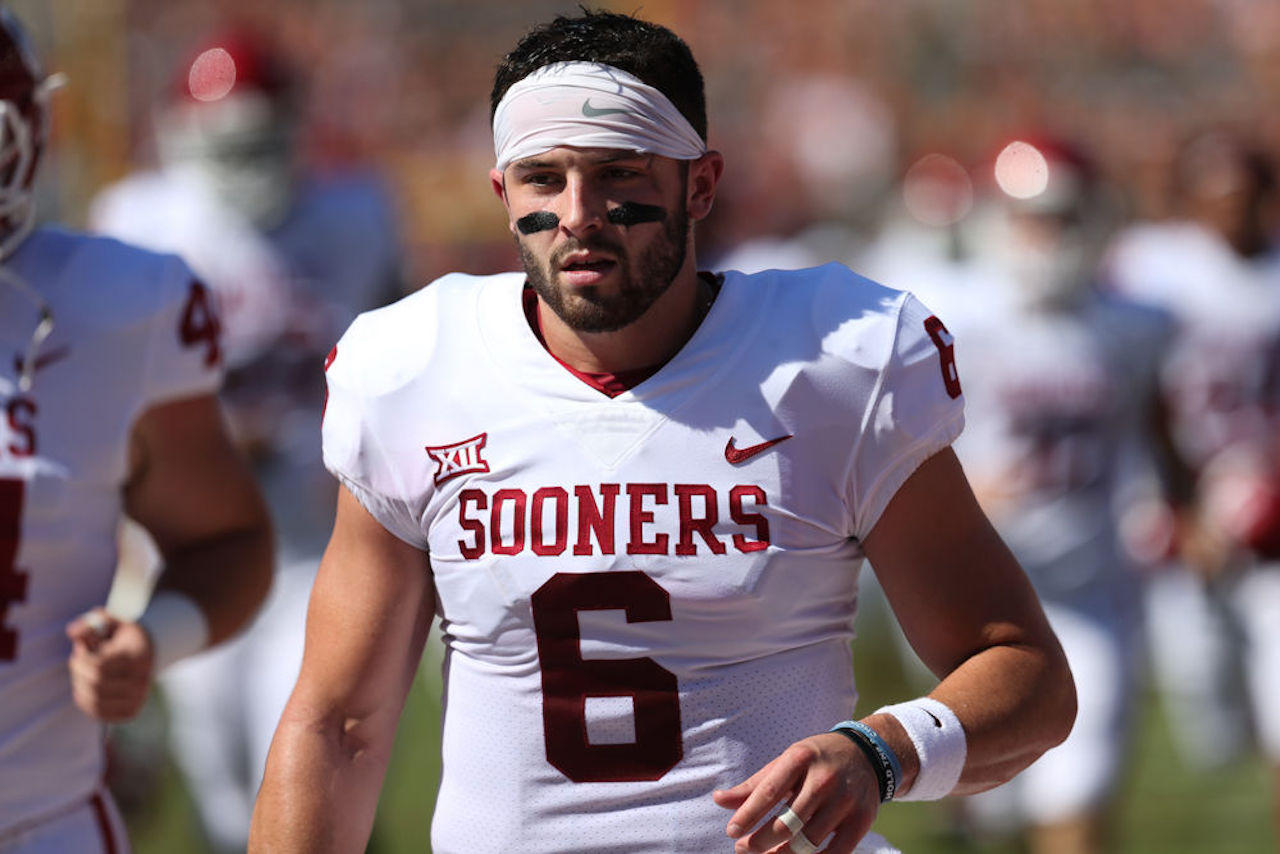 William Hill operates more than 100 locations in the Silver State, including SLS on the Las Vegas Strip and several downtown locations. They were one of several sportsbooks that was offering prop bets on the NFL Draft.
The Nevada Gaming Control Board (NGC) had approved 32 such bets for three-day affair last week, most of the action occurring on Thursday's first round. One of those lines was on certain player heads up against another.
Gill Alexander, who hosts "The Numbers Game" on Vegas Stats & Info (VSIN), made six of those type of bets. All six of them should have cashed, but the William Hill run outlet at the Hooters Casino disputed three of them.
Confusion Brings in NGC
The three in question were Mayfield getting picked 7.5 spots ahead of Louisville quarterback Lamar Jackson, Alabama safety Minkah Fitzpatrick .5 spots ahead of Florida State safety Derwin James, and Georgia linebacker Roquan Smith 1.5 spots ahead of Virginia Tech linebacker Tremaine Edmunds.
All three easily beat the spread and Alexander was perplexed why he wasn't getting paid. He asked to speak to a supervisor, who offered a refund. He refused and contacted other officials at the sportsbook.
"No one even at this point should have to go through this kind of aggravation," Alexander said Wednesday on his show. "You place a wager, you win a wager. You should get paid on the wager."
He did but it took three days.
"It was confusing," said William Hill vice president of marketing Michael Grodsky in a statement to ESPN. "It was brought to our attention, and we are paying customers. Customers can bring tickets on the specific props to any of our sports books and we will cash them."
Two complaints were filed with the NGC and they sent an email statement to ESPN.
"We have been in contact with William Hill staff to ensure any outstanding concerns regarding the subject wager have been resolved," Karl Bennison, chief of enforcement for gaming control, said in an email to ESPN. "Of course, in any case, any problem regarding the grading of a ticket not resolved to the satisfaction of both of the bettor and sports book operator, is handled as a dispute case. Bettors should always bring grading concerns to the attention of the sports book operator first. If the book is not able to resolve the issue, then the licensee is obligated to let the patron know they can contact the (gaming control) Board to investigate the matter."
Rare Loss for Sportsbooks
Nick Bogdanovich, director of trading at William Hill, told ESPN that he saw an 800 percent increase in betting handle. Ed Salmons, who is the Westgate Las Vegas Superbook's head football oddsmaker, estimated the total amount wagered went up 350 percent.
While the amount of money wagered increased, sharps took advantage of some of the prop bets and crushed the sportsbooks. The player drafted that hurt the casinos the most was when the New York Giants took running back Saquon Barkley with the second pick.
"I thought there was no way a team with a 37-year-old quarterback (Eli Manning) would be dumb enough to draft a running back," Salmons told ESPN. "I don't understand why these guys do what they do. I guess that's why they get fired all the time."