William Byron won his third virtual race, taking Sunday's eNASCAR Pro Invitational iRacing Series event at the virtual version of Dover International Speedway. Byron has now won three of the last four iRacing events.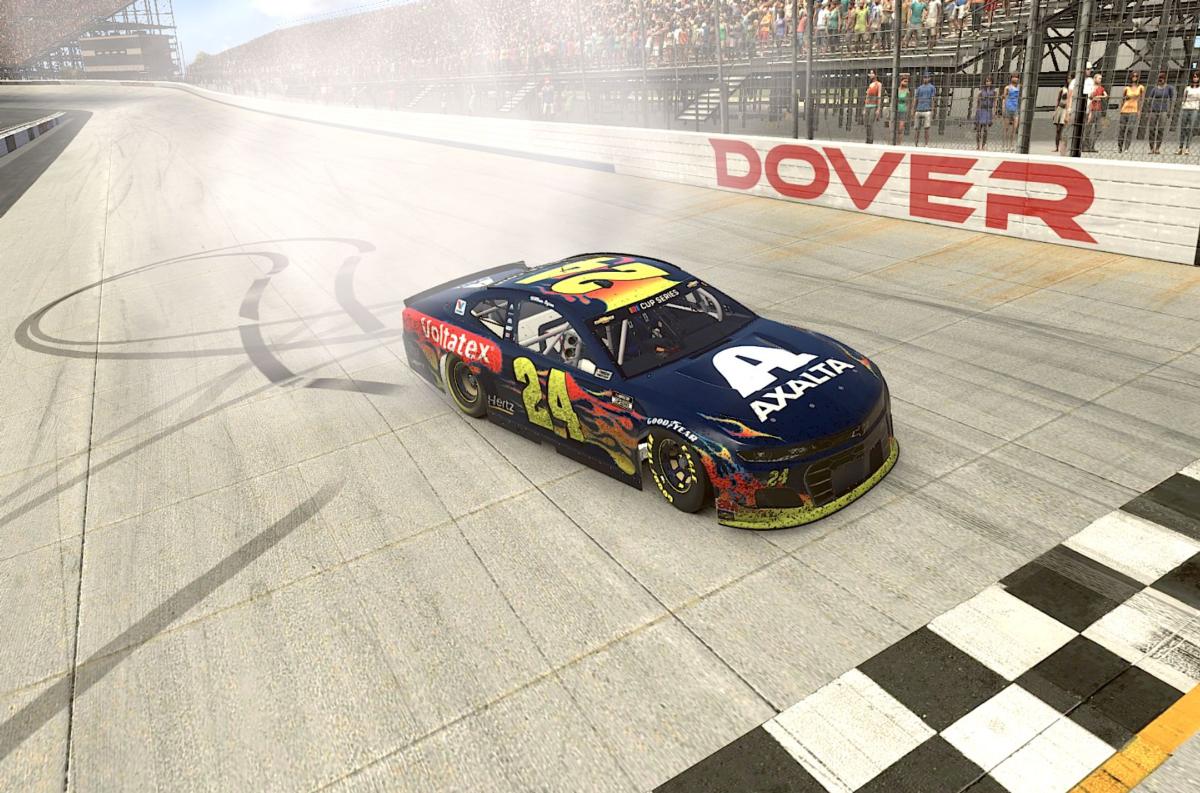 Byron previously captured iRacing wins at Bristol and Richmond, and said after the Dover victory that virtual racing does affect your body, even though it's less of a toll.
"I think the sim racing, as much as it is not physical because there's no g‑load on your body, it is physical in the fact that adrenaline goes," Byron said. "That produces certain, I guess, things that your body does to cope with it. Honestly, I'm glad that's happened through the iRacing races, the adrenaline aspect is there, because it's important to me at least. I like that."
Dover Preparing Byron for Racing Return
Byron's success at Dover, as well as at other iRacing layouts, should help him when NASCAR returns to live racing on May 17 at Darlington Raceway. Byron told reporters he believes there will be nerves, but this has certainly helped him prepare for being in a real car in two weeks.
Dover iRacing Results Odds
William Byron (7/5)
Christopher Bell (28/1)
Timmy Hill (6/1)
Erik Jones (75/1)
Michael McDowell (45/1)
Denny Hamlin (10/1)
Ryan Blaney (100/1)
Alex Bowman (20/1)
Garrett Smithley (14/1)
Aric Almirola (100/1)
Source: William Hill
"I think all the Cup Series drivers adapt really well," Byron said. "There's not really going to be an advantage there. A lot of it's going to fall on the teams and the cars, who hits the setup right. It's going to be big because there's a lot of variables there. You're not going to have a chance to set the height of the car, predict where the splitter is going to end up, where the back is going to travel to."
Byron Holds off Bell, Hill
Byron led for 79 of the 150 laps, but was challenged by Timmy Hill and Christopher Bell throughout. The 22-year-old battled Hill during the early and middle part of the race, then had to hold off Bell for the last 10 laps.
"It was a lot of fun today,'' Byron said. "Obviously there were a lot of cautions, so I just had to kind of pace myself. It was hard to predict when we were going to get a longer run, so it's hard to know what to do with the tires in terms of how much to save, whatnot."
Hill tried to keep up with Byron, but fell back toward the end. He still managed to post his fifth, top-three finish in six races.
"I knew I was a sitting duck,'' said Hill, who finished third. "We came up short again, but William did a great job throughout the iRace. I just want to win again.''
Hill and the other drivers have one more opportunity to win a virtual race. The last eNASCAR Pro Invitational iRacing Series will be Sunday at North Carolina's North Wilkesboro Speedway, which was used frequently on the live NASCAR circuit until it closed down in 1996.