William Byron won his second iRacing event of 2020, taking the checkered flag at Richmond Raceway on Sunday. Byron also won the iRacing event at Bristol two weeks ago, the last time the drivers competed.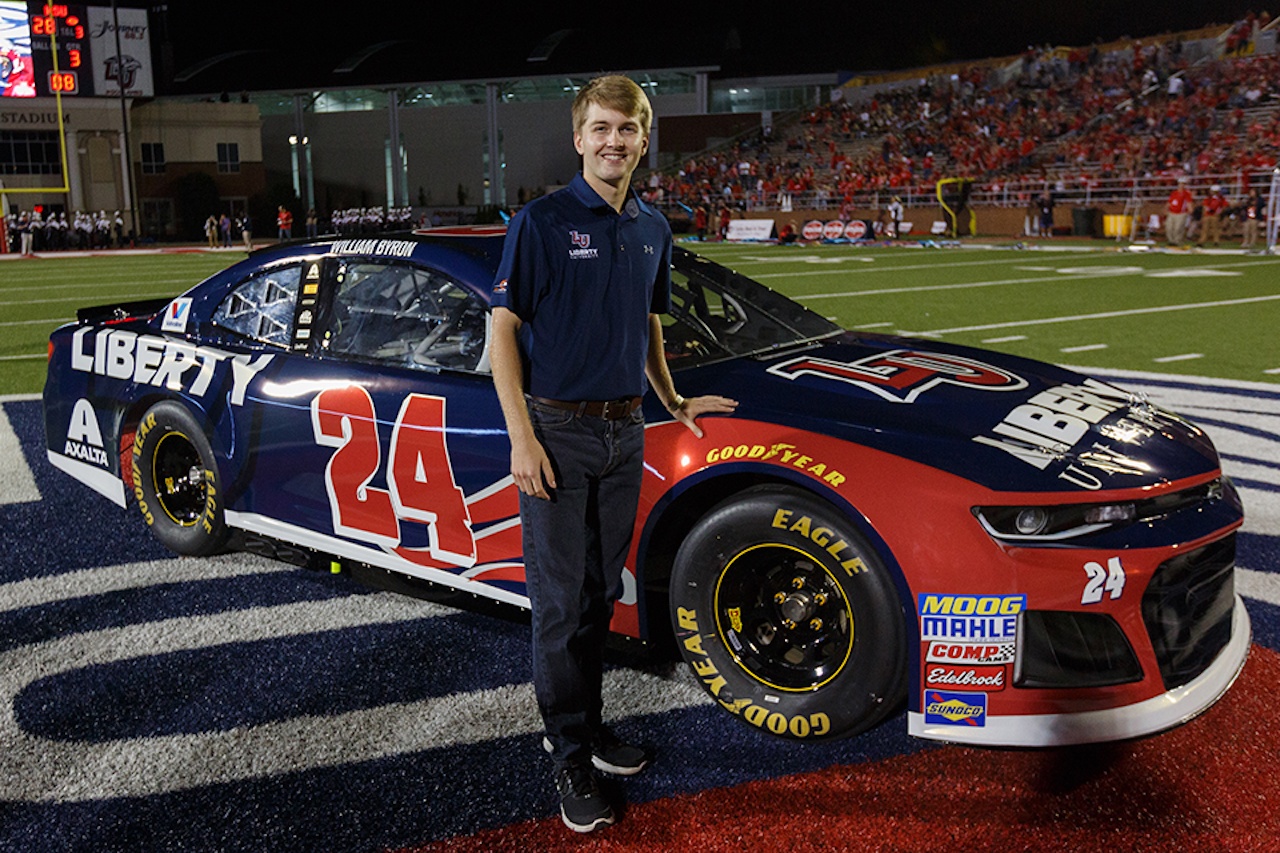 Byron is the first multiple winner of the eNASCAR iRacing Pro Invitational Series. Richmond won the fourth race in the series that began in March in response to the COVID-19 global pandemic that shut down live racing.
"It was fun, really enjoyed it," Byron said. "To go back‑to‑back is really cool. Having fun with it while we're kind of in a hiatus here, but looking forward to getting back to real racing soon, too."
Richmond Results/Odds
William Byron (9/5)
Timmy Hill (5/1)
Parker Kligerman (10/1)
Landon Cassill (100/1)
Kyle Busch (14/1
Denny Hamlin (7/1)
Erik Jones (75/1)
Dale Earnhardt Jr. (100/1)
Bubba Wallace (50/1)
Brad Keselowski 50/1)
Source: William Hill
The eNASCAR series been a hit with both fans and gamblers as well. Television viewership has attracted a million or more fans for the last three races. Gamblers in Nevada have been able to wager on the last two races after the state's gaming control board allowed sportsbooks to take bets.
Favorite Byron Pays Off
The 9/5 favorite at Richmond, Byron took the lead on the 61st lap, then was able to hold off Timmy Hill by a mere .256 seconds. Hill is the only driver that has a top-3 finish in all four iRacing events. He also won the Texas race three weeks ago by bumping Byron to snatch the victory. There were no such incidents on Sunday.
"He raced me really clean; I was really thankful for that,'' Byron said. "We've had some good races, honestly. Texas, obviously I was frustrated with Texas, but if I would have been in his position, I probably would have done the same thing, looking back on it."
Leading a total of 96 laps for the win, Byron has led the most laps of all drivers in the four iRacing Pro Invitational Series races with a total of 320 laps. Byron broke into the sport with iRacing, and he now has 319 victories in virtual racing.
"I wasn't in a racing family growing up, so this was really my avenue to cut my teeth," Byron said. "Obviously, a much different way than most guys grew up. But I feel like in my generation, it's pretty normal. I've very thankful for what it's done for me,"
Cup Series Drivers Catching Up
While Byron has easily been the best NASCAR Cup series driver in iRacing, several of his competitors are starting to figure out virtual racing. Kyle Busch, who won the Monster Energy NASCAR Cup Series championship last year, finished fifth in the Richmond virtual race.
Busch had a poor qualifying effort, getting the 27th spot out of 30 positions, but climbed toward the front once the race began.
"We don't have very good qualifying efforts, but once we get going into the race, you can kind of methodically, slowly pick your way off and get yourself more up to the front and run with those top guys," Busch said.
Brad Keselowski had his first top-10 finish in four events, and Kevin Harvick made his iRacing debut. Harvick went off at 50/1 and finished 29th.