NFL coaching vacancies have began a bit sooner than in previous seasons, but regardless of how many positions are open, it is the time of year when we talk about Nick Saban leaving Alabama for a return to the pros. It is as guaranteed as bad Christmas sweaters and Aunt Gertrude's fruitcake.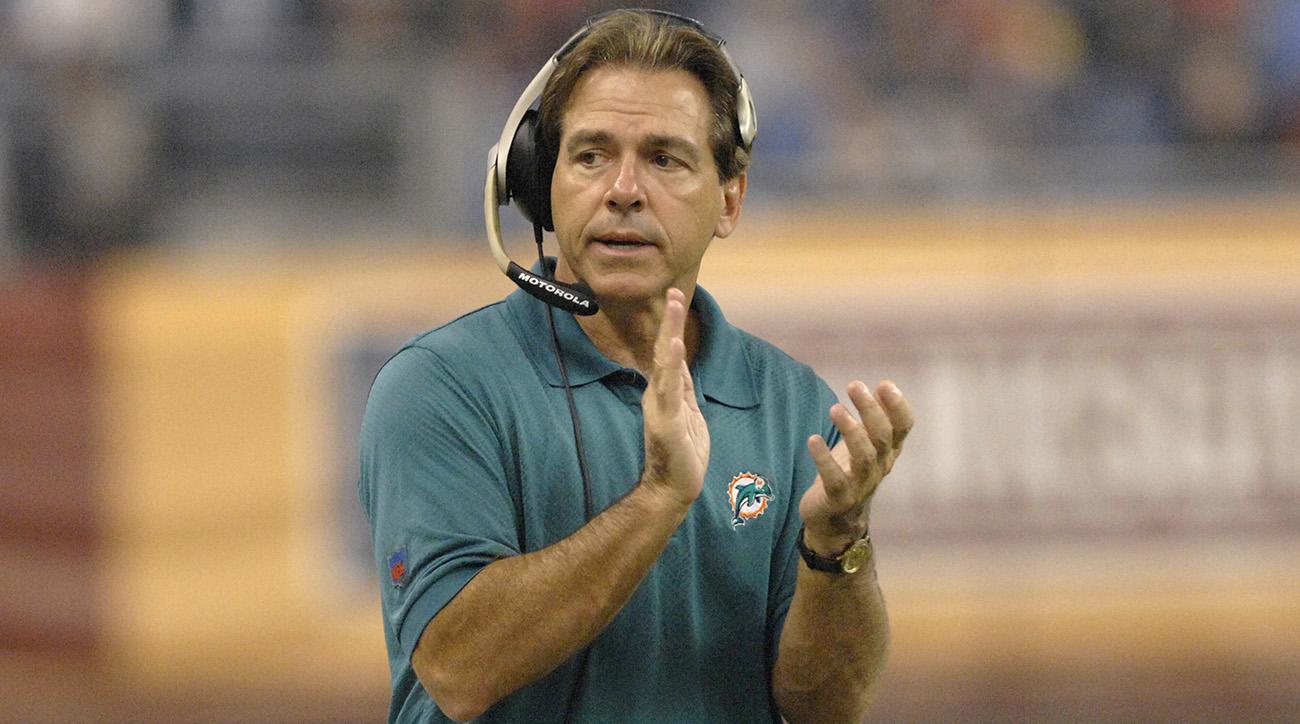 The only problem is Saban has expressed no interest – either publicly or privately – that he wants to leave the No. 1 college program. It is hard to figure out where the speculation about him returning to the NFL comes from, though Saban did coach the Miami Dolphins for two seasons in 2004 and 2005.
Instead we should focus on the college coaches that might actually want to coach either the Cleveland Browns or the Green Bay Packers. Soon to be ex-Ohio State coach Urban Meyer has been mentioned as a candidate for the Browns, but he has been adamant he wants to take some time away from the game and work on his health issues. He is not on either betting board for the Browns or Packers job, though BetDSI has odds of him returning to the sidelines by 2020, either at the college or pro level. The yes is -300, while the no is +240.
Life of Riley Could Change
The hottest college coaching name that could jump to the NFL is Oklahoma coach Lincoln Riley. He was one of the favorites when it looked like Cowboys coach Jason Garrett would be fired, and he is the second choice at +275, behind New England offensive coordinator Josh McDaniels (+170) for the Packers gig.
Cleveland quarterback Baker Mayfield, who played under Riley at Oklahoma, said he wasn't lobbying for him to come to the Browns, and then said how Riley could easily make the transition to the pros.
"Lincoln's been ready," Mayfield said. "Just who he is, how he coaches, the respect level he's had from all of his players. How detailed he is. He's ready. But that's his decision. He's got something special there. I don't think anybody's going to blame him if he stays there for the next 20 years."
Green Bay Victory Forecast
Since 2010 teams that have fired their coach are 11-7 against the spread in their very next game. The Green Bay Packers are hosting the Atlanta Falcons and are 5-point favorites.
Take that stat with a grain of salt, though. When Cleveland fired Hue Jackson they hosted the Kansas City Chiefs their next game. Despite getting 8.5 points, the Browns failed to cover, losing 37-21.
Colin Kaepernick Skipped Again
Controversial quarterback Colin Kaepernick has been passed over by the Washington Redskins not once but twice. The first was when starter Alex Smith broke his leg in two places, and the second time was when his replacement, Colt McCoy, also broke his leg.
Redskins coach Jay Gruden said they talked about bringing in Kaepernick, but decided to pass on the polarizing athlete. He did say just his athletic ability, and not his politics, were the reason.
"There's not a lot of time to get a brand-new quarterback and system installed in a couple of days," Gruden said. "He's been talked about, but we'll probably go in a different direction."