The field for the women's side of the French Open looked to be wide open this year, but after the first round, it got closer to a free for all. Three seeded players, Venus Williams, Jelena Ostapenko, and Johanna Konta all were upset during the first day.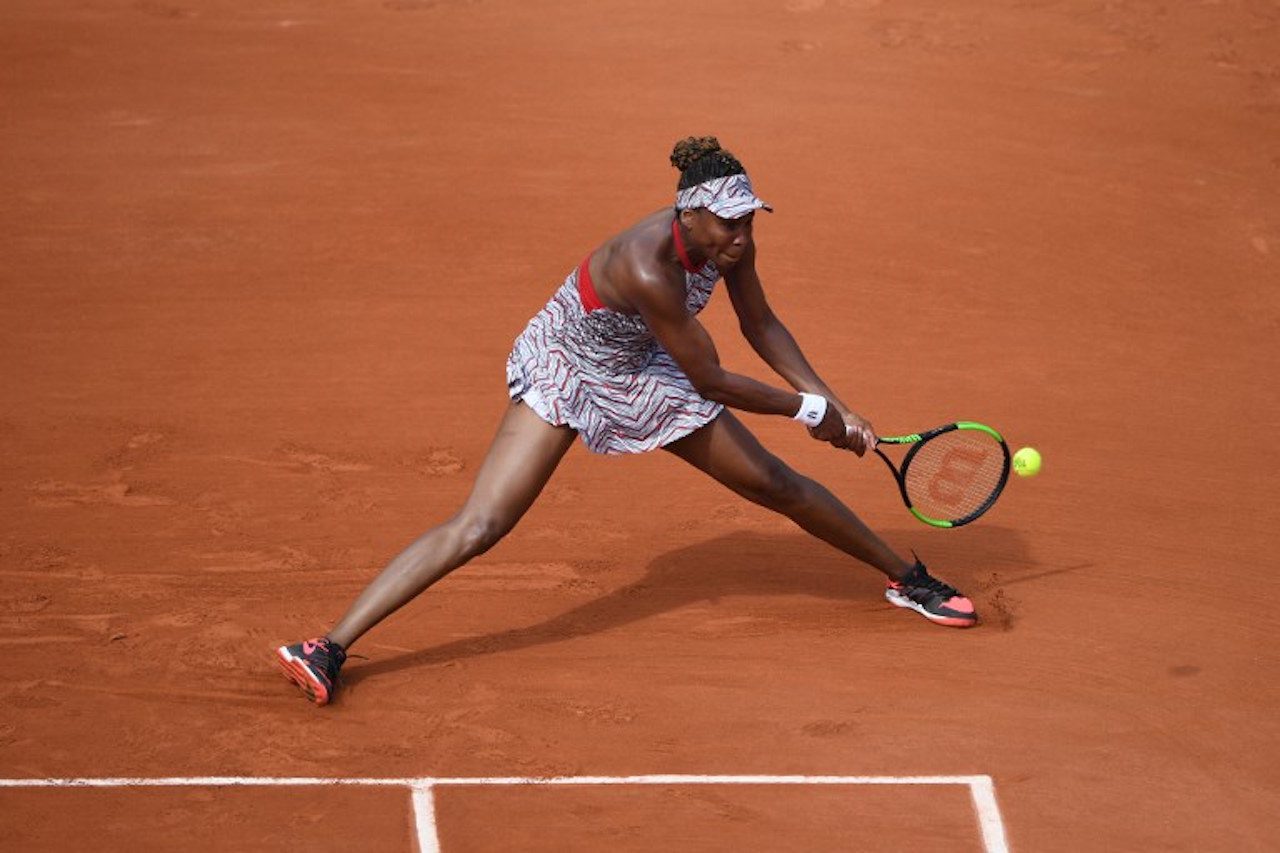 The men's side is not nearly as volatile. Rafael Nadal, who is the defending champion, is the solid -225 pick to win his 11th French Open. Nadal is a master on clay and is a 1/33 favorite to defeat his first-round opponent, Simone Bolelli. The match on Monday was stopped in the third set because of rain. He was leading, 6-0, 6-0, 0-3 before play was halted.
The other top player, Novak Djokovic, won in straight sets, defeating Rogerio Dutra Silva, 6-3, 6-4, 6-4. He is at 12/1 to win the tournament played. He was the 2016 victor.
Williams Experiences Grand Slam First
The first-round exit for the 37 year old was the second consecutive Grand Slam event where Williams has failed to make it past the first day. She also lost in the first round of the Australian Open in January. It is the first time in 78 Grand Slam appearances stretching back to 1997 that Williams has lost successive first-round matches at a major.
The loss Sunday to China's Qiang Wang, who is 85th in the WTA Rankings, was tough for Williams, who was a 66/1 pick to win the tournament. For Wang, it was her second victory over a top-10 player. Williams told reporters after that she had no explanation for the dubious distinction.
"Nobody plans on this," Williams said. "There are no perfect days in tennis. At this point I need to look forward."
Williams sister, Venus, will try and avoid a similar fate when she faces Kristyna Pliskova on Tuesday. Venus Williams is returning to tennis after the birth of her first child last year. She is the 1/2 favorite to win the match, while Pliskova is an 8/5 pick for the upset. Williams is at 14/1 to win the tournament, while Pliskova is at 300/1.
Defending Champion Out
Another casualty of the first round was defending champion Ostapenko. She shocked the tennis world last year when as an unranked player she captured the French Open over Simona Halep. It was the first Grand Slam event the 19 year old played.
This year, though, was vastly different. Ostapenko had a lackluster performance against Kateryna Kozlova of Ukraine, who is a 500/1 longshot to win. Ostapenko was at 16/1 to repeat. She committed 48 unforced errors, more than twice as many as Kozlova. She also allowed Kozlova to convert seven of 16 break points.
"I'm really disappointed and so angry, I want to turn back the time," Ostapenko said. "I think it was a terrible day at the office today for me. I mean, in general I played maybe like 20 percent of what I can play. Today it didn't matter who was on the other side. Any player who could hit like five shots back I think probably could beat me today because she was just waiting for me to miss."
Kozlova was suffering from blisters on her feet and had to take time outs during the match. She told reporters after that it was a lot worse than she led on.
"Actually, I have three blisters, but one was the worst, with blood," Kozlova said. "When you are playing the match, sometimes you are not feeling the pain."