The quarterback position is always the first point of emphasis in the NFL Draft, which begins Thursday, but this year could be the year of the wide receiver. Scouts and pundits are saying this year's crop of pass-catchers could be as talented as the 2014 draft.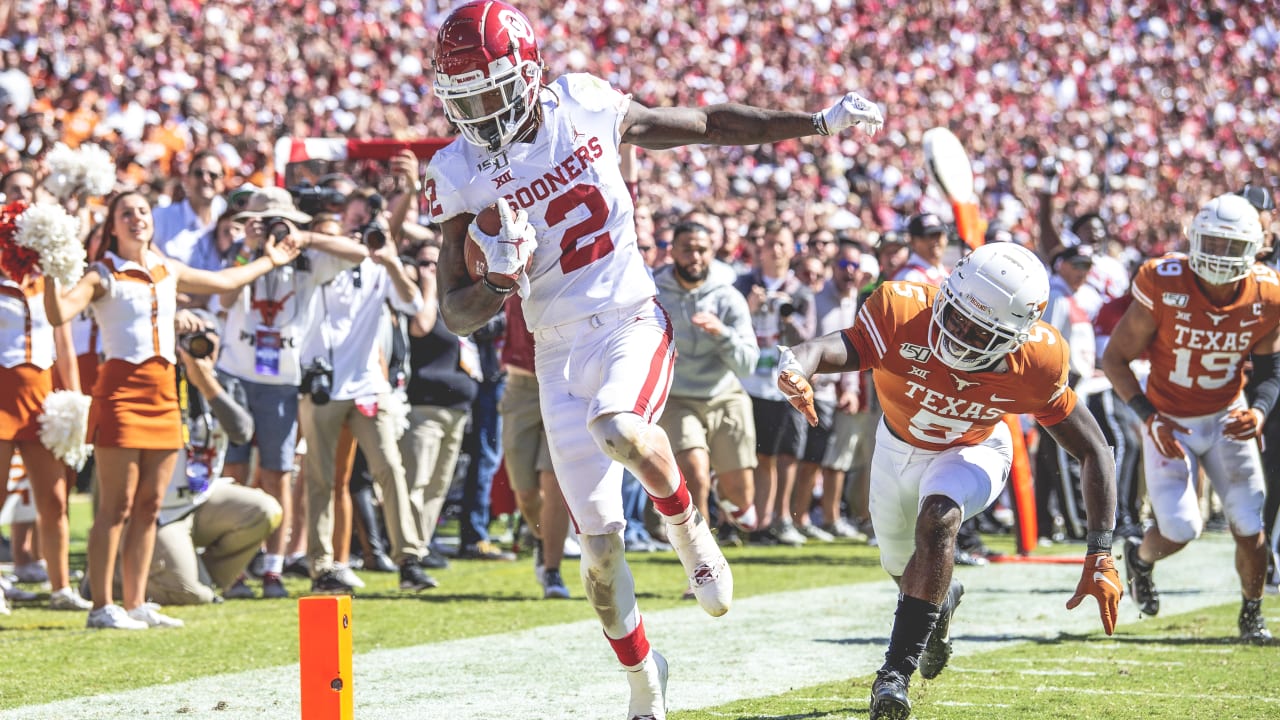 That NFL Draft saw five wide receivers taken in the first round. Seven wide receivers were selected in the second round that year, including the Green Bay Packers' three-time Pro Bowler Davante Adams, and the Cleveland Browns' five-time Pro Bowl pick Jarvis Landry.
2014 NFL Draft First-Round Wide Receivers
No. 4 Sammy Watkins, Buffalo
No. 7 Mike Evans, Tampa Bay
No. 12 Odell Beckham, NY Giants
No. 20 Brandin Cooks, New Orleans
No. 28 Kelvin Benjamin, Carolina
Source: NFL.com
Bet MGM has the over/under of wide receivers taken in the first round of this year's NFL Draft at 5.5. The over is the favorite at -200, while the under is at +160. The largest number of wide receivers taken in the first round of the NFL Draft happened in 2004 when seven were picked, including Arizona's Larry Fitzgerald.
Jacksonville Jaguars general manager Dave Caldwell believes this year's draft is stacked with potential stars, and told the Florida Times-Union there are several wide receivers available who could make an immediate difference for teams.
"It's very deep, and I think you will see some [wide receivers] that go undrafted and have really good careers, and you'll see some players in the later rounds that will come in and make an immediate impact," Caldwell said. "Definitely top-heavy in the first round, and then you have four or five guys in each round that you will feel good about drafting."
Which Wide Receiver Will be Drafted First?
The top-three wide receivers and certain first-round picks in year's draft are Jerry Jeudy and Harry Ruggs III of Alabama, and CeeDee Lamb of Oklahoma.
First WR Selected in 2020 NFL Draft Odds
CeeDee Lamb (+110)
Jerry Jeudy (+120)
Henry Ruggs III (+220)
Justin Jefferson (+7500)
Tee Higgins (+10000)
Denzel Mims (+10000)
Source: BetMGM
Chad Reuter of NFL.com has Ruggs going first to the Denver Broncos with the No. 8 pick, if they can pull off a trade with Arizona and move up. Lamb is next at No. 12 to the Las Vegas Raiders, and Jeudy 13th to the San Francisco 49ers. NBC Sports' Peter King has Lamb going first to the Raiders at 12, and Denver taking Jeudy at No. 15. Dan Kadar at SBNation.com goes with Lamb as the first wide receiver at No. 12 to the Raiders, and Denver getting Jeudy at No. 15. He believes Ruggs will fall all the way to No. 21 and go to the Philadelphia Eagles.
The Best of the Rest
Mel Kiper Jr. of ESPN, the godfather of NFL Draft analysts, said on a conference call to reporters that Tee Higgins of Clemson could be a surprise first-round pick.
"Tee Higgins I'd put in that group as well, to an extent, ran pretty well at his Pro Day," Kiper said. "Jeudy, Lamb, Ruggs, Higgins then [Justin] Jefferson from LSU, and [Denzel] Mims from Baylor if I had to stack them now. Then maybe Chase Claypool."
Reuter, Kadar, and King all selected six wide receivers in the first round in their NFL mock drafts.
Even teams that appear to have enough wide receivers haven't ruled out selecting one. Arizona general manager Steve Kelm said they will be looking at that position.
"If there is a player at the right spot, someone we are high on, we will certainly take advantage of that," Kelm said. "I say this every year, your needs are always changing. Just because it seems on the surface we're not as needy at wide receiver, that could change pretty quickly."