Saturday's slate features the most dynamic DFS player in college football right now – Oklahoma quarterback Jalen Hurts. He, along with a few others, are must-plays over the weekend.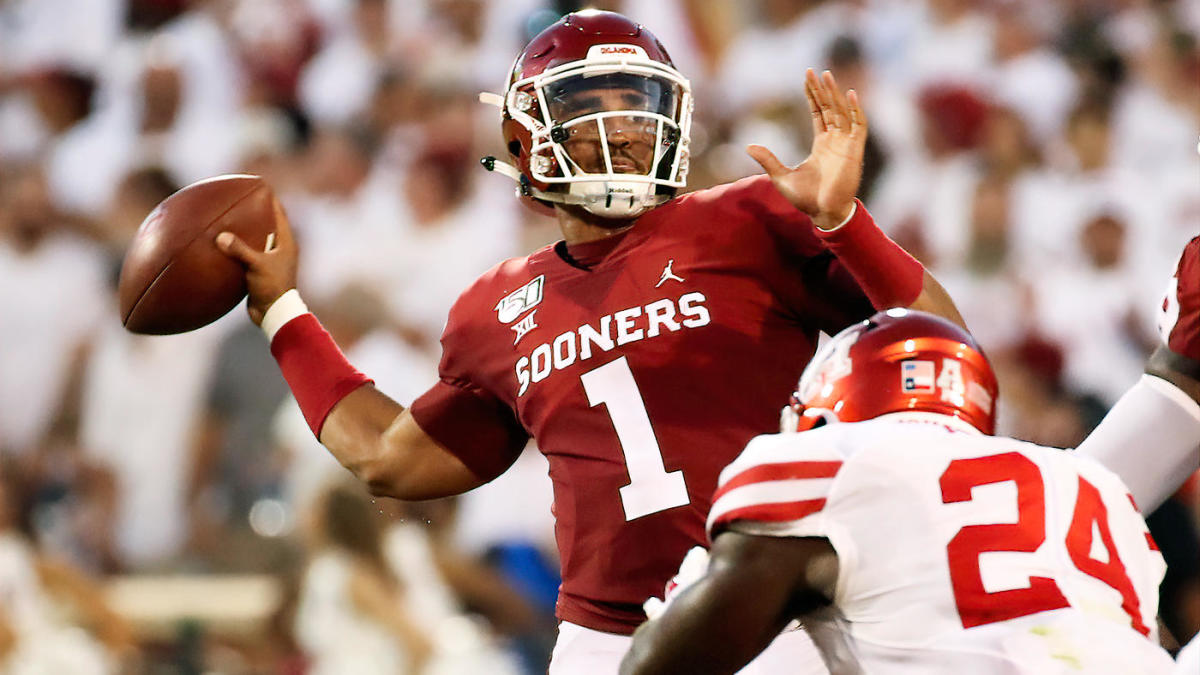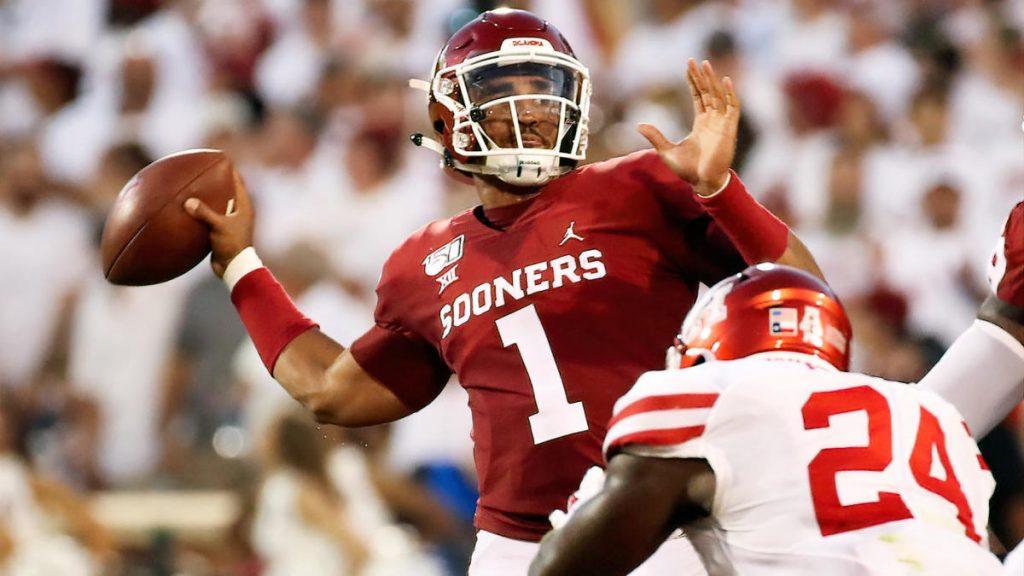 Quarterbacks
Jalen Hurts, Oklahoma ($9,200 on DraftKings, $11,000 on FanDuel) – When examining a DFS college football slate, the first thing you should check is whether Oklahoma is on it. Yes? Then roster Jalen Hurts. Much like with LSU quarterback Joe Burrow last Saturday, Hurts has become a must-play every time he takes the field. With his versatility to pass or run, Hurts is averaging an outstanding 46.8 DFS points per game by throwing for nine touchdowns, and rushing for four more. He faces Texas Tech this week, but in the Big 12, the opponent doesn't matter that much. Just play him every time.
Jamie Newman, Wake Forest ($7,800 on DraftKings, $10,300 on FanDuel) – The Demon Deacons QB is putting up hellish numbers on his opponents, scoring more than 30 DFS points in each of his first four games. He's also a threat with his arm or his legs, and Boston College has one of the worst defenses in college football. Squeeze both Hurts and Newman into your lineups if you can.
Running backs
Darius Anderson, TCU ($6,500 on DK, $10,000 on FD) – While the TCU offense struggles overall, Anderson has been a bright spot at running back. Last week against SMU, he ran for 161 yards and two TDs on 19 carries, also catching two passes for 32 yards. He should provide excellent value against Kansas State this week.
Armand Shyne, Texas Tech ($5,300 on DK, $7,900 on FD) – Shyne provides both a good points ceiling, and salary relief. The Oklahoma-Texas Tech game should be high-scoring, and the Red Raiders may want to try to grind the ground game with Shyne to keep Hurts off the field. Even if Texas Tech falls far behind, Shyne may catch some passes, having snagged four balls last Saturday.
Wide receivers
Charleston Rambo, Oklahoma ($5,600 on DK, $8,900 on FD) – Charleston Rambo is one of Hurts' deep threats, averaging nearly 23 yards per catch — and he's caught a TD pass in every game. CeeDee Lamb has posted similar numbers, but is $1,400 more on DK (there's only a $200 difference on FD), so for salary relief, I'd err toward Rambo. Given Hurts' predilection for running, I wouldn't play both in tournaments as they won't catch enough passes to make it worth it.
Sage Surratt, Wake Forest ($7,500 on DK, $9,800 on FD) – If you play Newman, you should pair him with Surratt, if your salary construction allows it. He's the obvious favorite target, with 30 receptions in four games, amassing 484 yards and five TDs.