Although Arsenal was favored to win their Sept. 15 match against Watford, the Hornets were able to pull out a 2-2 draw. Sure enough, just as betting research might've predicted, Watford's recent coaching change represented an edge that even veteran Premier League punters miss.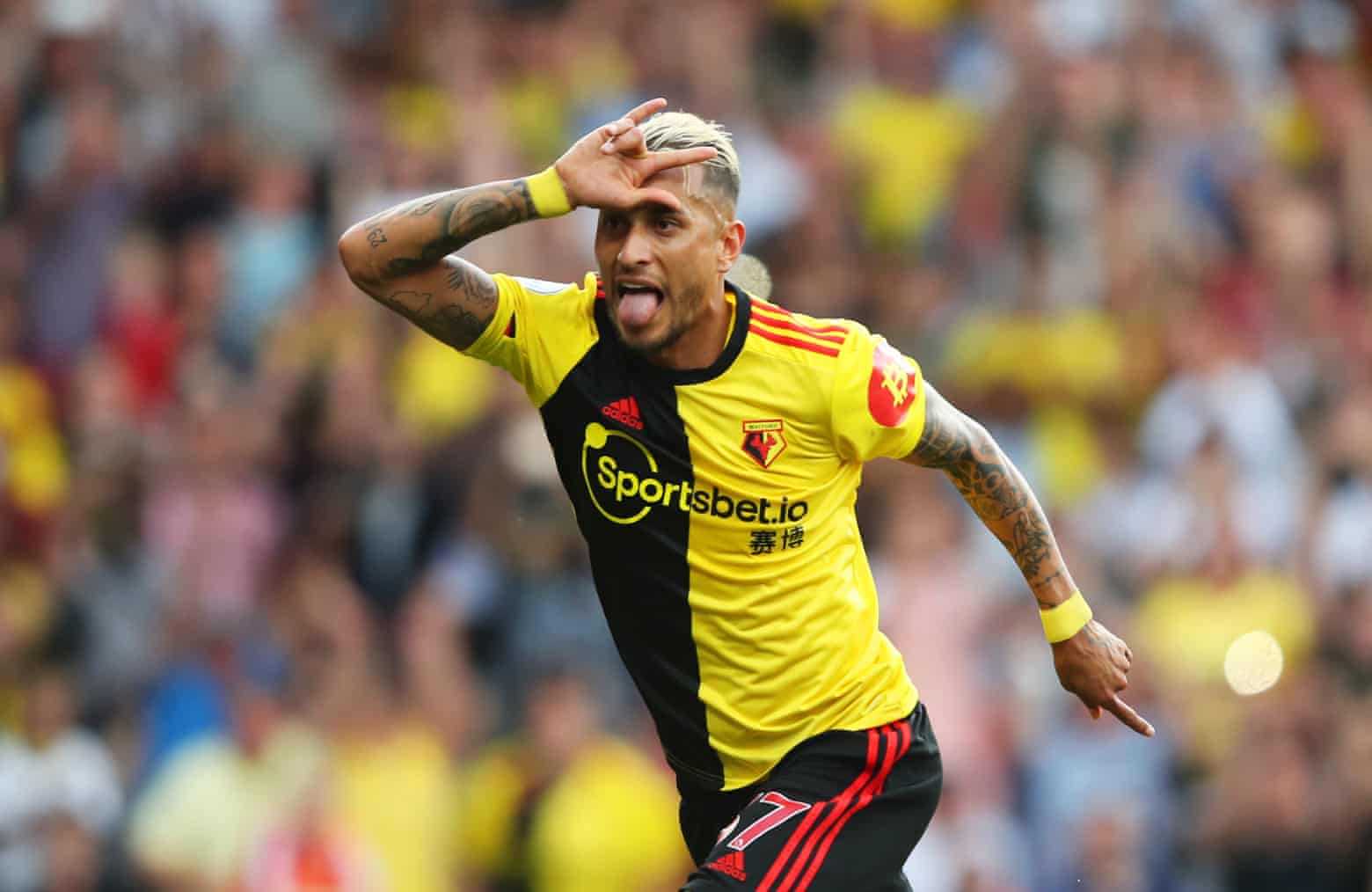 Before the  match, Ladbrokes had the odds at 2.0 for an Arsenal win, 3.8 for a draw, and 3.7 for a Watford victory. And in the early going, it looked like the bookmakers would have their way.
New Coach Mojo Thwarts Arsenal Win
Arsenal led 2-0 at halftime, with both goals scored by Pierre-Emerick Aubameyang. But Watford never looked out of it. Roughly 55 minutes into the match, Tom Cleverley halved Watford's deficit. Watford fans had to wait another 25 minutes before Roberto Pereyra denied Arsenal the win.
Although neither team could seal the deal, the momentum was on Watford's side — almost from the start.  Even before the match, Watford's home crowd was hopeful. They cheered the arrival of Watford's new coach, Enrique "Quique" Sanchez Flores. Furthermore, anyone who read this study would know that a coaching change often gives a team an edge — especially if it languished under its previous coach.
Under coach Javi Gracia, Watford lost the first three matches of the season. And even though Gracia had brought Watford to the FA Cup final last year, there was little doubt the team was flat under his guidance this year. So after only four Premier League games, the team welcomed an old friend back to Watford. Flores had been Watford's coach during the 2015-2016 season.
Another Opportunity When Watford Meets Wolves
According to the research, a team only maintains an edge for four matches after a coaching change. After that, the bookmakers more accurately account for a team's improved performance under a new coach. So Watford's betting edge has a decidedly small window.
Unfortunately, Watford is up against Manchester City on Sept. 21. Even with an edge, it's hard to imagine Watford can prevail over last year's FA Cup and Premier League Champions. Even worse luck, Man City was upset last week by Norwich, so the team will likely be out for blood on Saturday. Bovada doesn't give Watford much hope.
Man City Win: 1.105     Draw: 10.50   Watford Win: 21.00
A less speculative way to play Watford's new coach mojo may be their Sept. 28 match against Wolverhampton — or the Wolves. While still the underdog, Bovada's odds indicate Watford has a fighting chance.
Wolves Win: 2.00         Draw: 3.35     Watford Win: 4.0