In its nearly 50-year existence, the Grade 3 Jeff Ruby Steaks at Turfway Park went under 11 different names. It opened as the Spiral Stakes in 1972 and meandered through a myriad of monikers until arriving at its current name in 2018.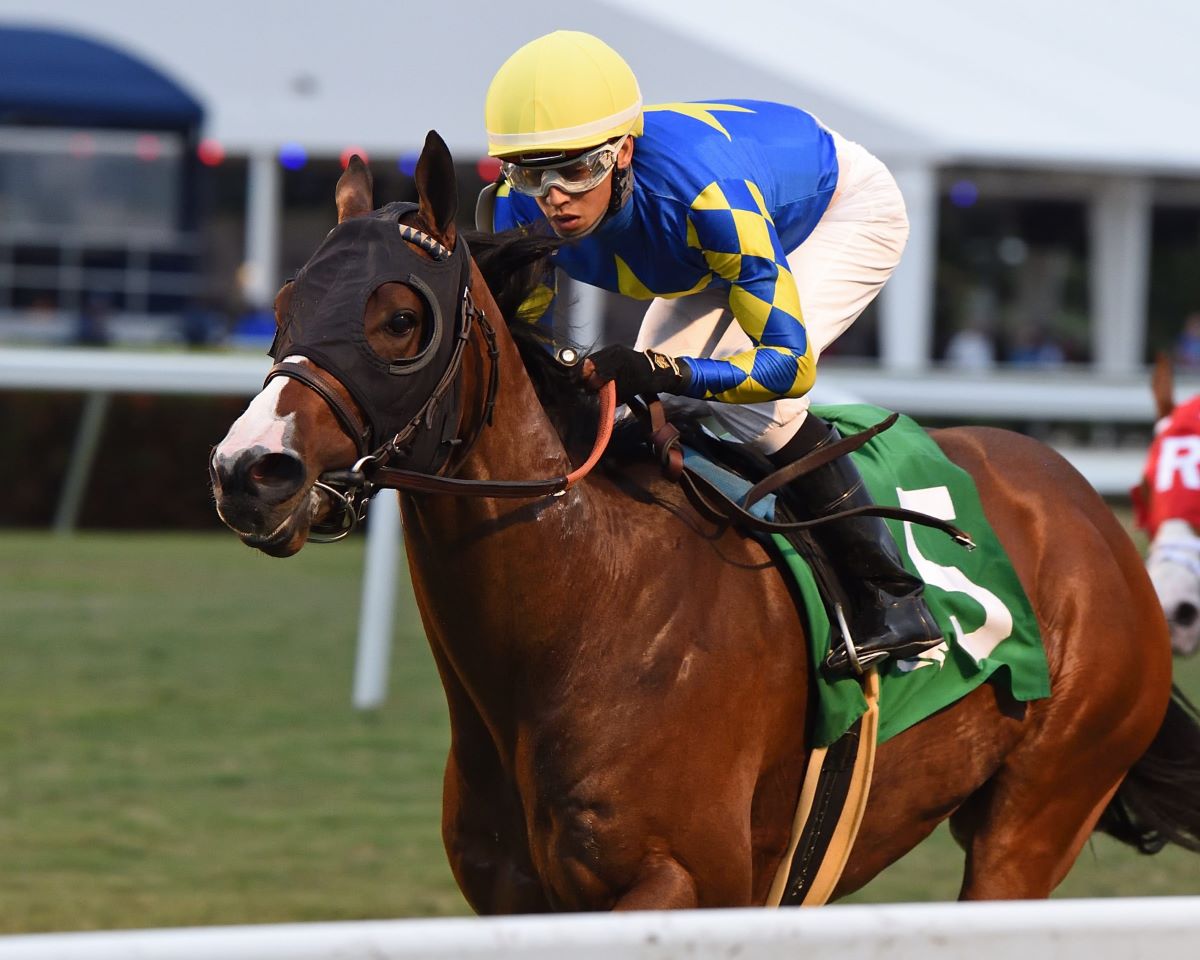 But whatever you call the Grade 3 Jeff Ruby Steaks, call it a Kentucky Derby prep that's enjoyed better days.
The 1 1/8-mile Jeff Ruby Steaks offers 100-40-20-10 Derby qualifying points to its top four finishers. That means your winner and likely your runner-up will earn spots in the May 1 Kentucky Derby. In itself, that puts what normally is a lower-level Derby prep into the front row.
It doesn't, however, put its runners in the front row of Derby contenders. The last Jeff Ruby alum finding the Churchill Downs winner's circle was Animal Kingdom in 2011. The last event alum hitting the Derby board was Hard Spun in 2007.
Synthetic doesn't present authentic Derby threats
Before that, you'd have to go back to 1992 to find a Derby winner – Lil E. Tee. The year before, Hansel won the Preakness and the Belmont.
The reason for the Jeff Ruby's rare Derby impact is simple. In 2005, Turfway Park replaced its dirt track with a synthetic one. Synthetic tracks are far friendlier to turf horses than they are to 3-year-olds seeking Triple Crown immortality. That's what makes Animal Kingdom's Jeff Ruby/Derby double more impressive than it looks at first glance.
With that as background, what does this Jeff Ruby offer? There are three horses worth mentioning. Start with a proven turf horse, Gretzky the Great (5/1). As the even-money favorite, he finished third to Hush of a Storm in the John Battaglia Memorial, the Turfway Park prep for this race.
Gretzky the Great hasn't hit 99 on the Equibase — yet
Putting that aside, and even putting aside the jockey upgrade to Chris Landeros, Gretzky the Great is the only Grade 1 winner in this field. That Grade 1 came on turf – a 3 ¾-length win in the Summer Stakes at Woodbine last summer. Taking this even further, Gretzky the Great's last five Equibase Speed Figures read like an A-student's test scores: 94-95-93-91-94. The career-best 95 came in his sixth-place finish in the Breeders' Cup Juvenile Turf.
---
Grade 3 Jeff Ruby Steaks/Turfway Park
Morning Line (Jockey/Trainer)
Like the King, 6/1 (Drayden Van Dyke/Wesley Ward)
Hush of a Storm, 4/1 (Santiago Gonzalez/Bill Morey)
King's Ovation, 15/1 (Albin Jiminez, Dale Romans)
Awesome Gerry, 20/1 (Martin Garcia, Saffie Joseph Jr.)
Sainthood, 12/1 (Gerardo Corrales/Todd Pletcher)
Smiley Sobotka, 15/1 (Declan Cannon, Dale Romans)
Tarantino, 3/1 (Florent Geroux/Rodolphe Brisset)
Moonlite Strike, 12/1 (Rafael Hernandez, Saffie Joseph Jr.)
Hard Rye Guy, 10/1 (Brian Hernandez Jr./Ian Wilkes)
Gretzky the Great, 5/1 (Chris Landeros/Mark Casse)
Dyn O Mite, 15/1 (Deshawn Parker/Keith Desormeaux)
Hockey Dad, 10/1 (Rafael Bejarano/Doug O'Neill)
---
Contender No. 2 is that Battaglia winner, Hush of a Storm (4/1). He reeled in Gretzky the Great and Like The King in deep stretch to win by 1 ½ lengths. But the Creative Cause colt wasn't home free until he survived a steward's inquiry. Eventually, that cleared Hush of a Storm of interfering with Like The King, Gretzky the Great, and fourth-place finisher Hard Rye Guy.
Hush of a Storm earned a 97 Equibase for that victory, which tops this field. He's 3-for-3 on Turfway's Tapeta surface and 3-for-4 in his career. In a testament to where this race fits in the Derby prep food chain, Hush of a Storm's lone defeat came on the Churchill Downs dirt. There, Hush of a Storm finished eighth – by nearly 11 lengths – in a maiden claimer. That came with a glacial 62 Equibase.
Tarantino is back against easier company
This brings us to our race favorite, Tarantino (3/1). Like Gretzky the Great at Woodbine, Tarantino began his career on the grass, in his case, at Del Mar. He won his debut, then finished second in the Listed Stakes Zuma Beach at Santa Anita. After a move from Bob Baffert to Rodolphe Brissett, Tarantino won a first-level allowance on the Gulfstream Park turf before Brissett turned him loose on the Derby trail.
That produced a runner-up to Greatest Honour in the Grade 3 Holy Bull, and a fourth by 5 ¼ lengths to Greatest Honour in the Grade 2 Fountain of Youth. Tarantino's last two Equibases from those races were a 93 and a 94. That fits into hitting the board here.
The pick: Tarantino. The difference between him and the remarkably consistent Gretzky the Great? Florent Geroux in the irons. The best jockey in the field riding a proven turf contender on synthetic. Take it all and move on.