"What's My Name: Muhammad Ali" is a new documentary film directed by Antoine Fuqua and executive-produced by LeBron James that is currently available on HBO, which uses archival footage of Muhammad Ali to tell his own story.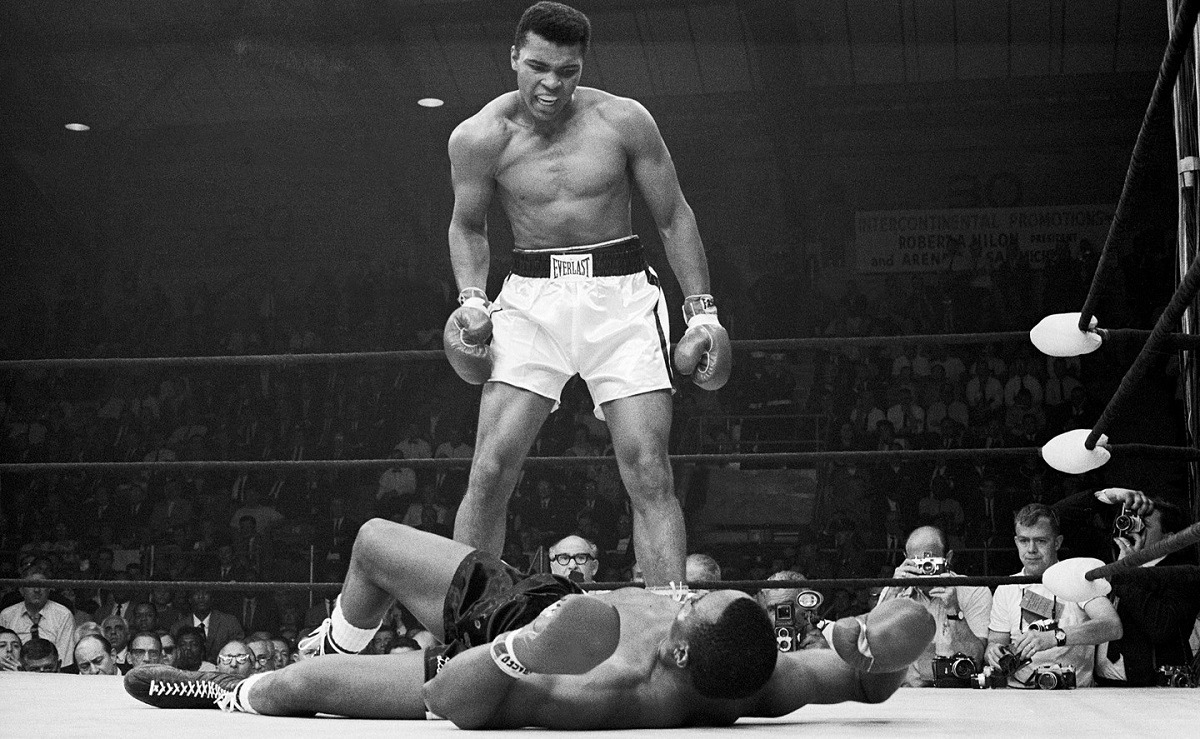 Antoine Fuqua, director of "Training Day", scoured archives for four years seeking out rare interviews and never-before-seen footage of Ali.
All of Ali's premier fights are covered including the "Fight of the Century", the "Rumble in the Jungle", and the "Thrilla in a Manila".
The documentary is nearly three hours long and split into two parts. The first part covers the rise of Cassius Clay and the metamorphosis into Muhammad Ali. It ends with the "Fight of the Century" against Joe Frazier at Madison Square Garden in 1971. Part 2 covers Ali winning the heavyweight title a second and third time before finally retiring as a washed-up boxer.
The Louisville Lip
Born Cassius Clay, Ali grew up in Louisville, Kentucky. The legend told his origin story with his own words. Someone stole his bicycle and policeman encouraged him to sign up for boxing classes so he could beat the kid up who did it.
Ali appeared on a local television program that aired amateur fights. He would go on to win titles in both the regional and national Golden Gloves tournaments. Ali fought as a light heavyweight and made the US Olympic team for the 1960 Summer Olympics in Rome. He went on to win a gold medal.
Despite the medal, Ali faced discrimination while trying to eat at a restaurant in downtown Louisville.
Ali explained how he met the pro wrestler Curious George, who inspired him to become a "heel" character. Ali played up his good looks and unleashed the braggadocio that would make him famous.
Clay vs. Liston and Ali vs. Liston
Ali fought Sonny Liston twice. The first fight occurred in Miami, Florida in February 1964 and billed as Clay vs. Liston. The second occurred in Lewiston, Maine in March 1965. Shortly after the first match, Ali changed his name with the rematch billed as Ali vs. Liston.
Ali improved to 20-0 and first won the heavyweight championship when he defeated Sonny Liston in early 1964. Liston, a former mafia enforcer, came into the fight as an 8/1 favorite. Many prognosticators suggested Liston would win with a knockout as early as the second or third round.
Liston's cornermen allegedly used a foreign substance on either Liston's gloves or his shoulders that temporarily blinded Ali. Ali withstood the ensuing attack from Liston and won the fight a few rounds later.
Ali famously predicted he would take Liston out in the eighth round. They never ever fought a seventh round. Liston never answered the bell.
The second fight has gone down as one of the biggest blemishes in the history of boxing. Less than ninety seconds into the fight, Ali connected on a quick anchor punch that many people swear to this day then never saw. You can call it a phantom punch, or a glancing blow. Or you can call the rematch fixed or rigged, but Liston was an over-the-hill fighter who did not want to fight Ali that day. There's no shortage of conspiracy theories, both probable and outrageous, on why Liston took a dive in the rematch.
The iconic image of Ali standing over a fallen Liston doesn't tell the whole story. Ali is shouting at Liston to get up and fight because everyone would think it was fixed.
Rumble in the Jungle
When Ali refused military service in the 1967, the boxing governing bodies stripped him of his title. He also found it impossible to be granted a boxing license in any state in the country even though he was a boxer in the peak years of his career. Ali did not enter the right for over three years while he awaited an appeal. His case went all the way to the Supreme Court. It was not the first time that judges determined his fate, but the Supreme Court unanimously ruled in favor of Ali.
Ali finally got his shot at winning back his vacant title against Joe Frazier. Hosted at Madison Square Garden and billed the "Fight of the Century", Frazier won a unanimous decision against a rusty Ali.
Ali fought George Foreman in Zaire in 1974 in an attempt to regain the heavyweight title after Foreman won it by defeating Joe Frazier.
Ali had just come off an upset loss, only the second of his career, to Ken Norton the year before. Oddsmakers thought Ali was another underdog with Foreman a 4/1 consensus favorite.
Ali employed his "rope-a-dope" tactic for the first time to perfect. Foreman tried himself out trying to punch Ali. Ali absorbed the beating until the final thirty seconds of the round and them come out swinging. By the eighth round, a gassed Foreman found himself in a vulnerable position. Ali knocked him out at the end of the eighth round.