If the NBA or NHL cancel the rest of their regular seasons because of the coronavirus outbreak and go right to the playoffs when (and if) they resume play, the Westgate SuperBook USA has set first-round matchup odds for gamblers to mull over. The Las Vegas sportsbook issued the odds, but will not be taking any action on them.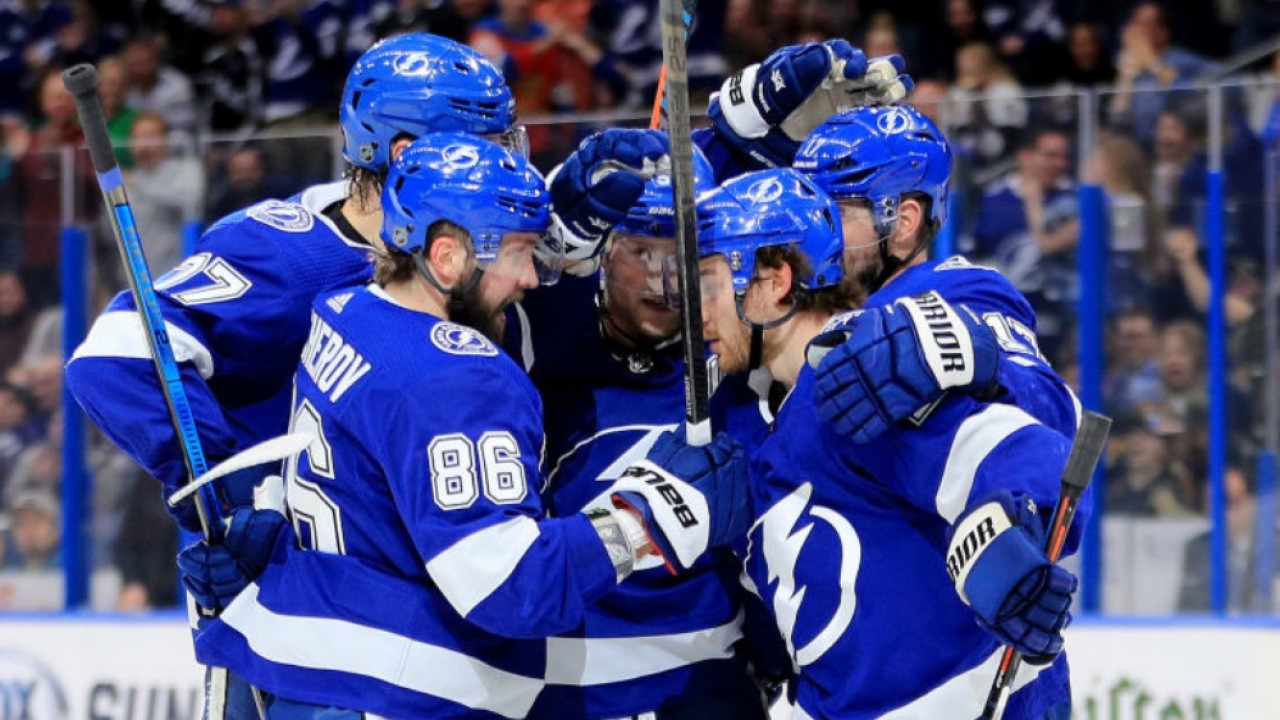 In announcing the new odds on Twitter, Jeff Sherman, Westgate's vice president of risk management, said the sportsbook believes gamblers want to debate about more than just Belarusian soccer matches.
"We figured people would want to talk about that more than Belarusian soccer," he said. https://t.co/IDjsxLtRuj

— Jeff Sherman (@golfodds) March 31, 2020
Possible NBA, NHL Playoff Odds Well Received
Speaking on VSIN Live on Tuesday, Sherman said his hunch was right.
"We just wanted to give them an idea of what we were thinking on that," Sherman said. "There was a lot of positivity because of looking at some of the sports that are going on today that are still being booked by some of the other places. Like Cactus Tour golf that I'm even putting on my website. I'm getting a couple of likes on something like that. Where the NBA and NHL series prices I got over 10 times the amount of likes I did in relation to the Cactus Tour. People are definitely interested in seeing what we are thinking on that end."
NHL First-Round Playoff Odds
Columbus          +300
Boston               -400
Toronto             +200
Tampa Bay       -200
Carolina           +160
Washington      -190
Pittsburgh        -110
Philadelphia    -110
Nashville          +150
St. Louis          -180
Dallas              +135
Colorado         -155
Winnipeg        +180
Vegas             -220
Calgary           Even
Edmonton      -120
Source: Westgate SuperBook USA
No Word on NBA, NHL Future Plans
While Westgate's odds are premised on the NBA and NHL canceling the remainder of their regular seasons and moving straight to the playoffs, neither league has decided what it is going to do if and when play resumes. The NHL has about 12 games remaining. The NBA has 17.
NHL deputy commissioner, Bill Daly, said two weeks ago that suspending the rest of the season, and going right to the playoffs is where the league is leaning at the moment.
"That's a high percentage of the regular-season schedule," Daly said. "So I think any way you cut it, regardless of whether we come back to a handful of regular-season games or we try to play all of them, which I think is becoming more unlikely, or we can't play any, I think we have had a meaningful regular season in terms of separating potential playoff teams from non-playoff teams."
NBA First Round Playoff Odds
Orlando              +4000
Milwaukee          -20000
Brooklyn              +500
Toronto               -700
Philadelphia         -110
Boston                  -110
Indiana                 +180
Miami                   -220
Memphis             +2500
L.A. Lakers         -15000
Dallas                  +550
L.A. Clippers       -800
Houston              +105
Denver                -125
Oklahoma City   +140
Utah                   -160
Source: Westgate SuperBook USA
The NBA is reportedly considering several options, but does want to try and salvage the remainder of its regular season. One plan under consideration, according to a story in the New York Post, would be to gather the teams at a neutral site, such as Las Vegas, to play the remaining games without any spectators before starting the playoffs.