While 10 teams from the AP Top 25 College Football Poll lost on Saturday, only two of those were top-10 top squads. No. 4 LSU lost 29-0 to No. 1 Alabama, while No. 9 lost to No. 6 Georgia, 34-17.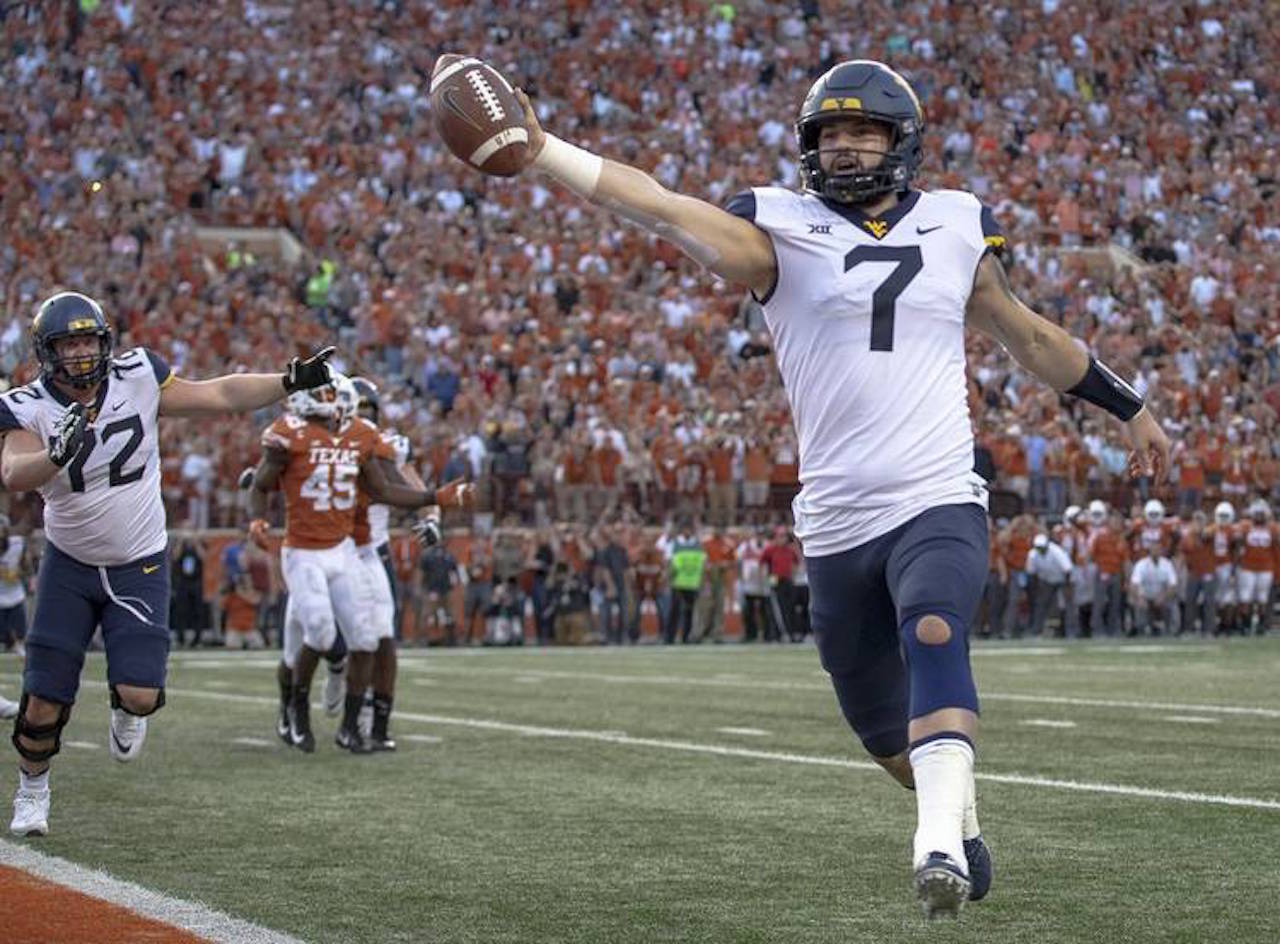 With the loss to the Crimson Tide, the Tiger fell five spots to No. 9. The Wildcats dropped spots to No. 12.
That allowed West Virginia to get back in the Top 10. The Mountaineers had been as high as No. 6, but an upset loss to Iowa State in Week 7 dropped them down to No. 13. Their 42-41 win on the road at Texas on Saturday got them all the way to No. 7.
Michigan Moves Up
With LSU's loss, that allowed No. 5 Michigan to move up a spot, and more importantly get them in the College Football Playoff conversation. There is no team hotter than the Wolverines. After their season-opening loss to No. 3 Notre Dame, Michigan has rattled off eight wins, with six of those at 21 or more points.
The latest victim was No. 14 Penn State. They were embarrassed 42-7 at home by the Wolverines, and Nittany Lions coach James Franklin stated the obvious after the drubbing.
"Give Michigan credit," Franklin said. "They're a good football team, and we did not play well today."
Only One Team Penalized for Close Win
Ohio State was No. 10 when the week started and figured to have an easy time hosting 2-6 Nebraska. The Cornhuskers, who were 17.5-point underdogs, had other ideas and decided to make a game of it. Nebraska was leading at halftime, 21-16, and came within five points with less than two minutes remaining in the game.
Ohio State coach Urban Meyer realized his team was fortunate to escape with a victory, telling reporters after the game that his players weren't sharp.
"I get it that that was a two-win team," Meyer said. "But that's a two-win team that people don't want to play right now."
Poll voters didn't mind that scare, and moved the Buckeyes up two spots to No. 8.
They did, however, penalize Washington State for its close call against Cal. Same as OSU, the Cougars were the host, but they were only favored by 7.5 points. The Golden Bears had tied to score late in the game, but WSU quarterback led the offense 69 yards in seven plays to score the go-ahead touchdown with 32 seconds remaining. They held on to win, 19-13.
"Cal has been playing really good lately," WSU coach Mike Leach said. "As the season has gone, on I think they have gotten better and better. It came down clear to the end and I was proud of our guys for sticking in there and finding a way to win when it's tough. It's hard to line up and do it over and over when folks are gunning for you. We kept our composure and we did it."
But unlike Ohio State, the Cougars got knocked down from No. 8 to No. 10, watching West Virginia and the Buckeyes jump in front of them.