West Ham United stunned Liverpool, winning 3-2 and ending their 25-game unbeaten run across all competitions.
Liverpool was undefeated since April 6 when they lost 3-1 against Real Madrid in a Champions League match. Since then, manager Jürgen Klopp rebuilt the spirit that brought Liverpool the Premier League title back in 2020, causing panic among title-rivals Manchester City and Chelsea.
Liverpool has been in blistering form as of late, beating Manchester United 5-0 at Old Trafford two weeks ago and also putting five behind Atletico Madrid in the Champions League over two legs.
The afternoon started badly for Liverpool at The London Stadium, with goalkeeper Alisson being credited with an own goal just four minutes into the West Ham game. Trent Alexander-Arnold made it 1-1 before the halftime whistle before Pablo Fornals put West Ham ahead in the 67th minute. Kurt Zouma almost immediately made it 3-1, with 15 minutes left in the match. Liverpool didn't abandon the fight, however, getting one back through Divock Origi in the 83rd minute, but it wasn't enough to fuel a comeback.
Another 𝗺𝗮𝘀𝘀𝗶𝘃𝗲 result for this Club ✊⚒

Highlights of our 3-2 win over Liverpool ⬇️ pic.twitter.com/78LpQ1KWbH

— West Ham United (@WestHam) November 7, 2021
Thanks to the victory, West Ham climbed to third position on the Premier League table after 11 games, on equal points with champions Manchester City, 23, and just three behind leaders Chelsea. Liverpool now sits fourth on 22 points.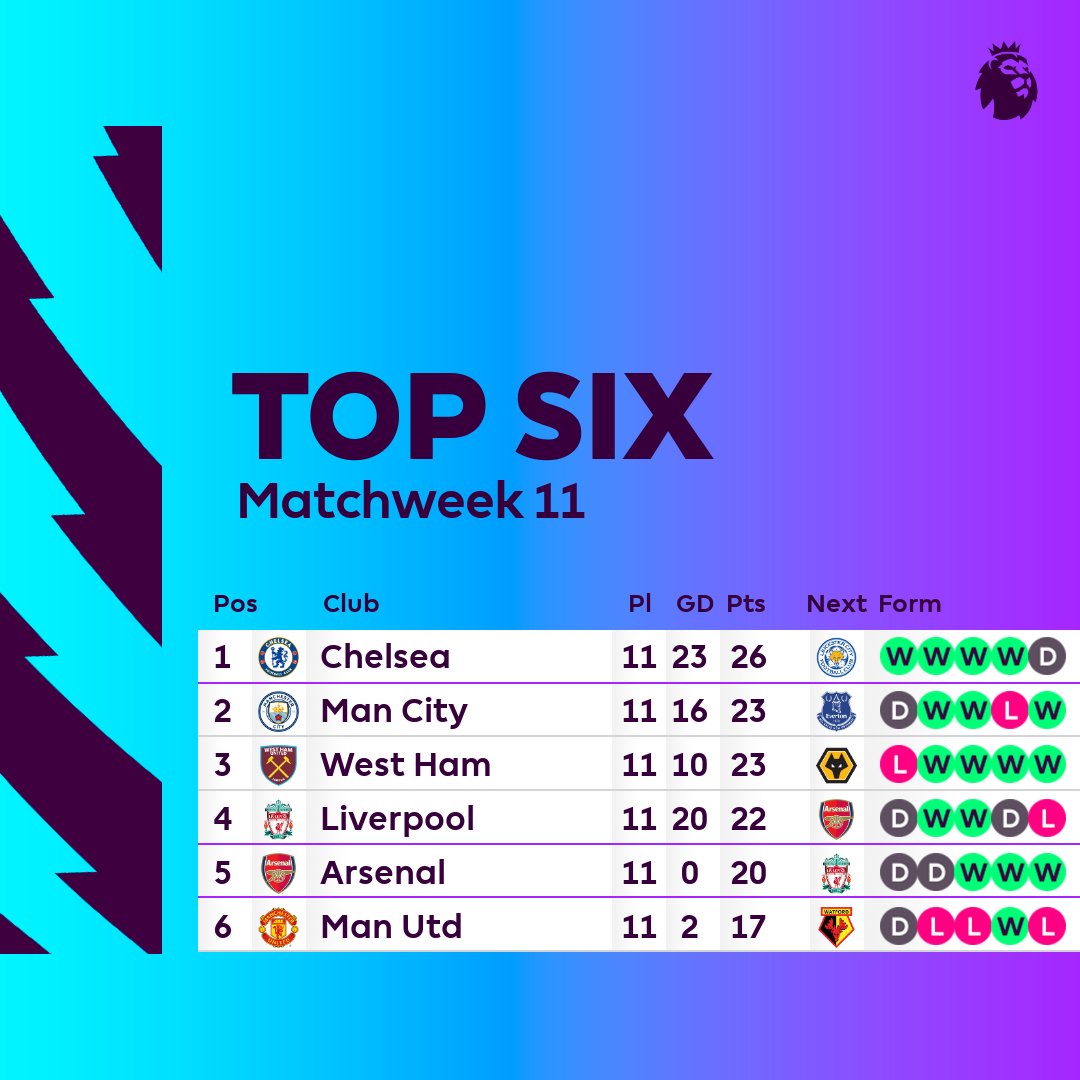 Klopp: 'The first goal is a foul on the goalie'
Talking to Sky Sports after the game, Klopp criticized two of the refs' decisions. The Liverpool manager was unhappy with West Ham's opener, claiming it was precedented by a foul on Alisson. He also blamed the match officials for not showing Aaron Cresswell a red card for a brutal tackle on Jordan Henderson after eight minutes of play.
"The first goal is a foul on the goalie," Klopp said. "The arm goes against Alisson's arm so how can he catch the ball when someone pulls his arm away. It makes no sense. It's the typical excuse that VAR says it's not clear and obvious, but then what do you need? What can the keeper do? That's why the goalie is protected at certain moments," Klopp added.
Klopp then referred to Cresswell's challenge on Henderson. "For me, it's a reckless challenge. Even though he touches the ball, you can't go in like that as anything can happen. You can say he touched the ball but you have to control your body," Klopp argued.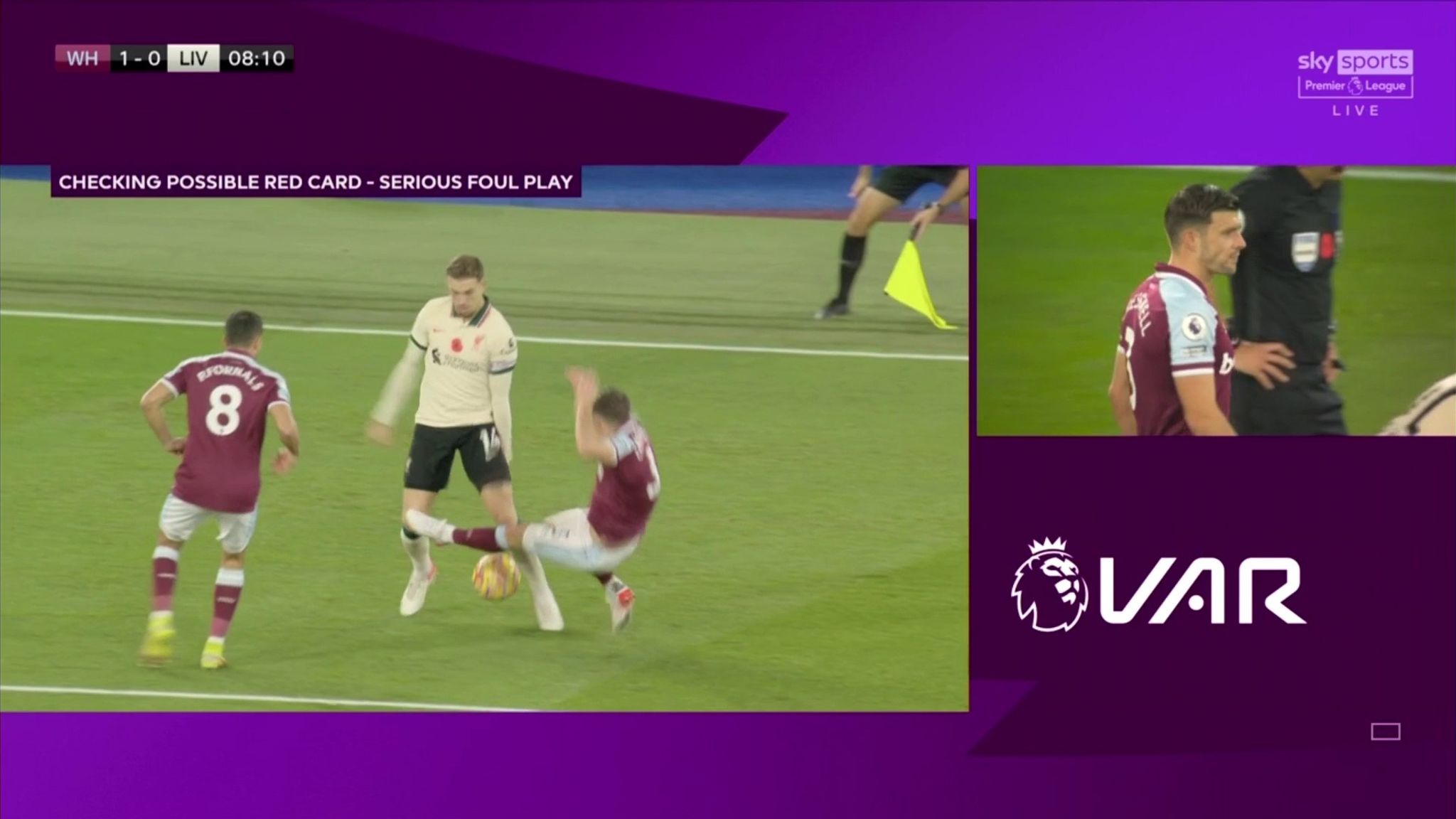 "Those two situations were influential in the game but in the end, West Ham fought for the three points. They are not responsible for the decisions the VAR made," the Liverpool manager commented.
"People will say I'm looking for excuses, I'm not. I accept we're not too good to lose football games. Today we lost it, that's not nice, but I accept it. But when we speak about situations in a game you just need normal decisions from a referee. He didn't do that," Klopp accused.
Sky Sports expert and Liverpool legend Jamie Carragher disagreed with Klopp over the potential foul on Alisson. Regarding Cresswell's attack, Carragher too believes West Ham's defender should have been sent off.
"I didn't think it was a foul. It's one of them where if you are a manager and it goes against you, you will say it's a foul. And when it's gone your way, you'll say it's not a foul. It's a fair challenge by Ogbonna," Carragher asserted.
Talking about Cresswell, Carragher said "That's a tackle from my day. A tackle where you win the ball and you follow through. Cresswell was out of control and endangering the opponent. It's a red card."
Liverpool's next game will be at home against Arsenal on Nov. 20 after the international break. On the same day, West Ham travels to play Wolves.