If there was any doubt about how bad West Coast college basketball was in the NCAA Tournament, Thursday painfully proved it. Arizona, the lone remaining participant of the Pac-12 Conference, got embarrassed by Buffalo, losing 89-68.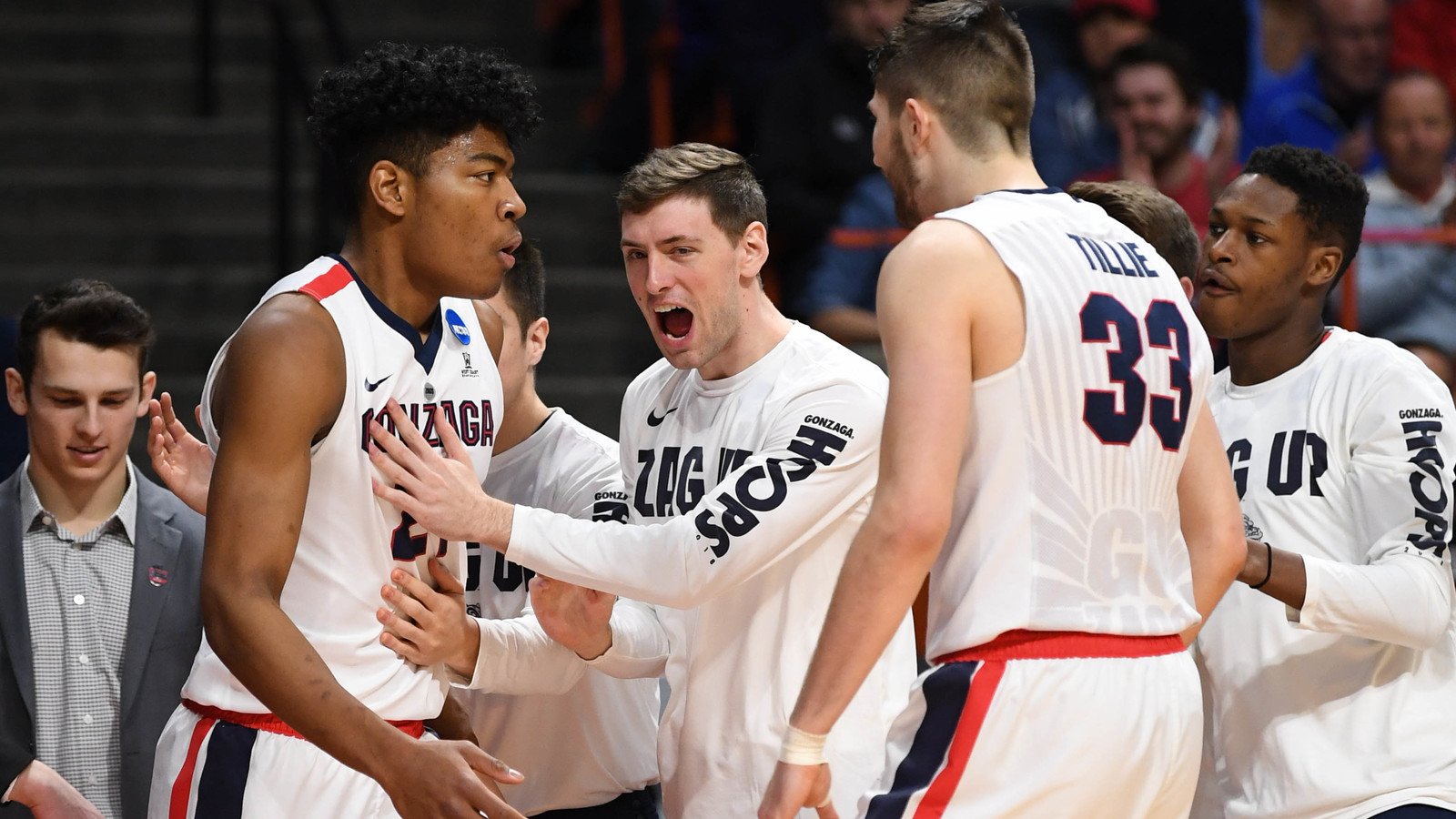 They were a 9-point favorite to beat a college whose previous signature victory this season was either the Canisius Golden Eagles or downing the New Jersey Tech Highlanders.
The game wasn't as close as the score would indicate. The Bulls ran over the No. 12 Wildcats and kept projected top-5 NBA draft pick Deandre Ayton in check. They were out-hustled on both sides of the court and Coach Sean Miller told reporters afterwards it was a tough way to lose.
"We prepared hard, but we ran into a team that played well on a night when we didn't," Miller said. "They certainly had a lot to do with that. It's difficult to exit the tournament they way that we have."
First Round Struggles
The Arizona loss came on the heels of two other conference teams that failed to win their opening games. Rival Arizona State was a 1-point pick to defeat Syracuse in one of the four play-in games. The Sun Devils couldn't advance, losing the Orange, 60-56.
UCLA was the other team from the Pac-12 that would be shown the door early. They were up against St. Bonaventure in a play-in game and were a 2.5-point selection to move into the field of 64. They lost decisively to the Bonnies, 65-58. The team that didn't think it should have been relegated to a play-in game, committed 20 turnovers and couldn't penetrate a zone defense.
"We have to go back and really think about how we can do better as a team," Bruin freshman Jaylen Hands said after the game.
They weren't the only ones that were left scratching their heads. San Diego State were a 4.5 underdog and nearly pulled off the upset before losing to Houston on a layup with 1.1 second left.
California was part of a dominant and rich college basketball program in years past. The state has the most NCAA Championships of any with 15. The Pac-12 is tied with the ACC for most of any conference with 16.
But the last one was Arizona's in 1997 and since then the conference has fought just for relevancy. Oregon did go to the Final Four last year, but finding successes is becoming much more difficult.
Western Wear and Tear
The only team to escape from the West Coast Conference on Thursday was Gonzaga, who beat UNC Greensboro, 68-64. The Bulldogs were giving away 12.5 points and failed to cover. The Spartans nearly tied it with 10 seconds left but a 3-point shot by Marvin Smith rattled in and out of the basket.
Gonzaga will now face Ohio State and will have to play much better if they are going to advance to the Sweet 16.
In the Big West Conference, Cal State Fullerton is a 20.5-point underdog to No. 2 seed Purdue for their opening game on Friday and are given little chance to survive. Representing the Mountain West Conference, Nevada takes on Texas. The Wolfpack is the No. 7 seed and a 1.5-point favorite, but facing a tough Longhorn team.
It is very possible by Friday evening there will only be one team west of the Colorado Rockies still in the tournament and by Sunday none could be left.