There are several intriguing storylines for the weekend bowl games, including two freshmen quarterbacks facing each other, and the University of Buffalo's pro-style offense. Also Houston will face Army in the Armed Forces Bowl, and will have the task of stopping the Black Knights powerful run game.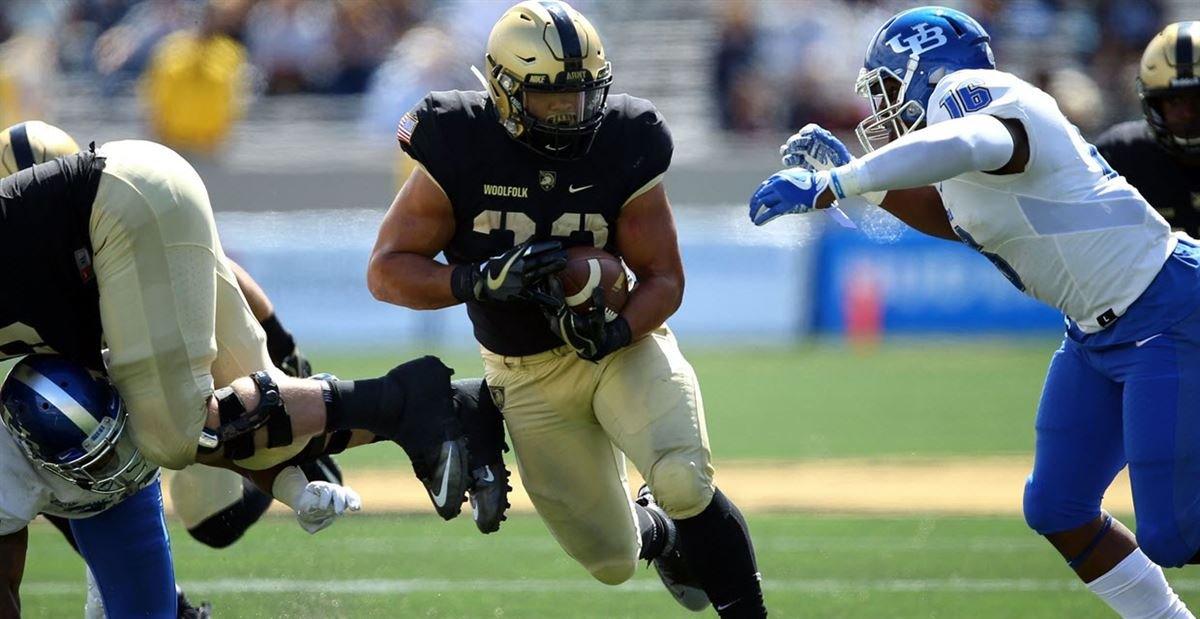 Memphis had the No. 2 rusher in the country with Darrell Henderson, but he opted to sit out the game to avoid risking an injury and hurt his draft status. Other interesting storyline is BYU and Western Michigan are each starting true freshman quarterbacks in the Potato Bowl.
Below are five bets OG likes on Friday and Saturday's games.
1. BYU -12 vs. Western Michigan
Both teams in the Potato Bowl are starting true freshman quarterbacks, but while BYU's Zach Wilson replaced a struggling Tanner Mangum, Kaleb Eleby was thrown into action after a season-ending foot injury to Jon Wassink. How will 18-year-old Eleby do against the No. 13th defense in the nation? That might be an awfully difficult task for the teenager.
But Wilson hasn't exactly lit it up for the Cougars. He came in on Oct. 13 against Hawaii and led the team to a 49-23 victory, but lost 7-6 the following week to Northern Illinois, a team that Western Michigan defeated, 28-21.
Still BYU's defense should stifle Eleby and Wilson will do just enough to cover the 12-point spread.
Take BYU and give away the points.
2. Houston +5 vs. Army
This has been an extremely successful season for Army and they were rewarded with a spot in the Armed Forces Bowl. They also got a gift when Houston was named as their opponent. The Black Knights love to run the ball, and the Cougars rank 99th in run defense.
Army is led by two tailbacks, Darnell Woolfork and Kelvin Hopkins Jr. Both gained more than 800 yards this season, and the team ranked fourth in the country in rushing.
If Houston is going to win, and that will be difficult without quarterback D'Eriq King, they are going to have to stop the Black Knights rushing attack, which doesn't look very likely.
Take Army and give away the points.
3. Wake Forest +3.5 vs. Memphis
The Birmingham Bowl could have been a blow out if Memphis running back Darrell Henderson elected to play against Wake Forest. Instead the All-American opted to skip the game to focus on the NFL Draft, where is projected as the third-best player at his position.
Memphis still has a competent passing attack with quarterback Brady White, but he didn't dazzle anyone. Conversely, Wake Forest's signal caller Jamie Newman went from back up to starter because of an injury to Sam Hartman, and led the team to three wins in the last five games.
The Demon Deacons defense is not particularly strong, and even though Henderson won't be there, his replacement Patrick Taylor should keep Wake Forest busy.
Take Memphis and give away the points.
4. Buffalo -1.5 vs. Troy
Buffalo's offense was the main reason the team reached 10 victories for the first time in school history. They have a chance to make it 11 against Troy, who will be trying to reach double-digit wins for the third consecutive year.
The line for the Dollar General Bowl opened at three points for Troy, and has come down to 1.5. Buffalo has three potential NFL players in quarterback Tyree Jackson and receivers Anthony Johnson and K.J. Osborn.
Troy's defense is stingy, but Buffalo should be able to prevail.
Take Buffalo and give away the points.
5. Louisiana Tech +1 vs. Hawaii
Teams have a tendency to look at the Hawaii Bowl as a vacation, and getting them to focus on a football game while they are in paradise can be a daunting challenge for a football coach.
Louisiana Tech is getting only one point, and with their opponent Hawaii playing what amounts to a home game, they might fall into that trap. Also the Bulldogs lost their final two games.
Take Hawaii and give away the point.