Week 1 of the NFL saw lots of high-powered offenses take the field, putting up big points on the scoreboard, and in DFS players' lineups. Now we must take what we learned last week and react — but not overreact — in Week 2. That said, there were some surprise star players last week that we can utilize this week, particularly at wide receiver.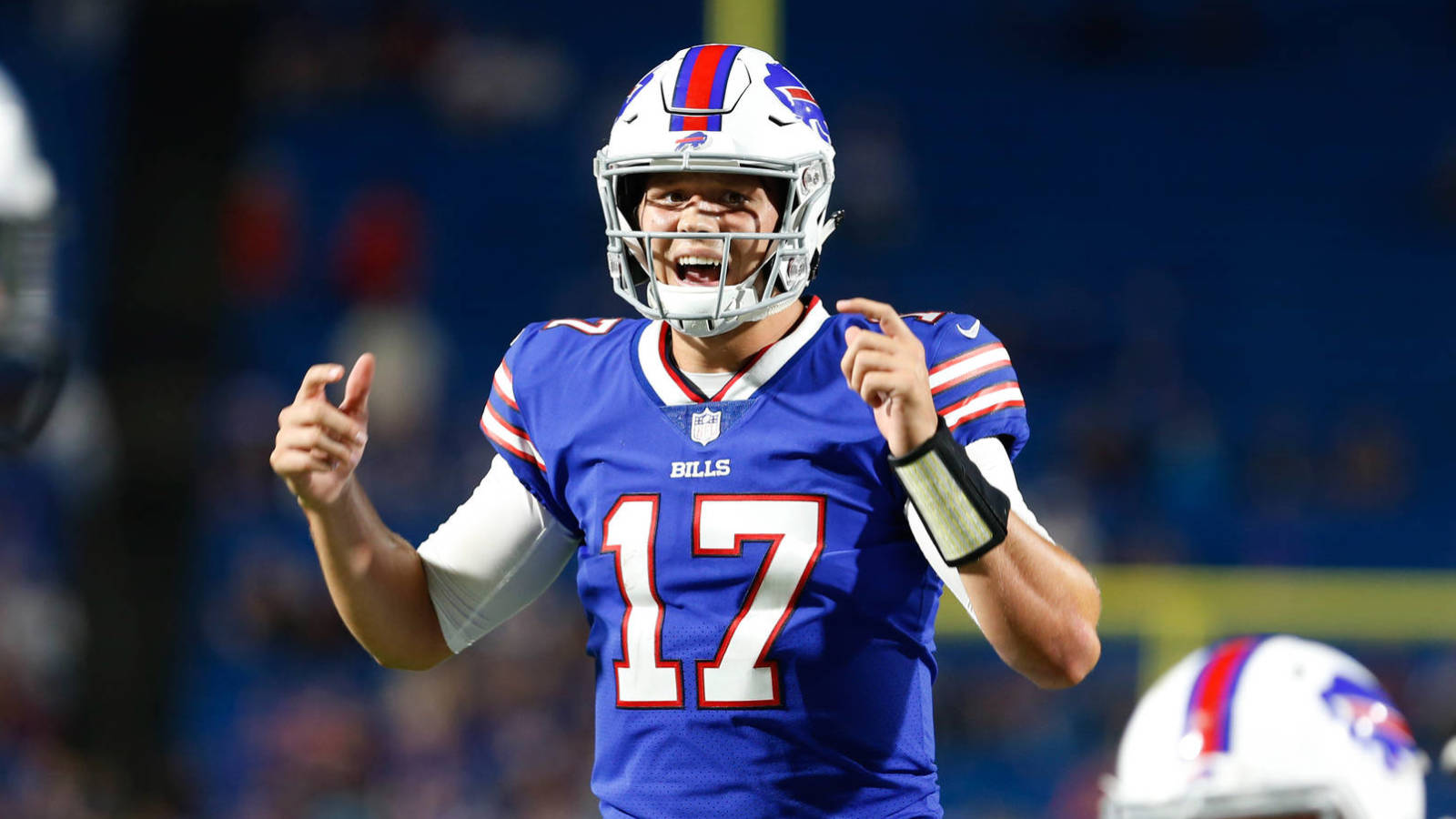 Quarterbacks
Josh Allen, Bills ($5,300 on DK, $7,500 on FD) – Allen managed 20 points on DK last week, despite a mediocre game in which he turned the ball over four times – two fumbles and two interceptions – and only rushed for 38 yards on 10 carries. He passed for 254 yards on 37 attempts. This week, he goes up against the weak Giants pass defense and mediocre run defense, so the dual-threat QB is capable of putting up a big number.
Pat Mahomes, Chiefs ($7,500 on DraftKings, $9,000 on FanDuel) – Although Mahomes hurt his ankle last week, he should be good to go this Sunday against the Raiders. And, even though Tyreek Hill is out for the indefinite future, Mahomes has plenty of other talented pass catchers to whom to toss the ball. He's the highest-priced QB on the slate, but he may be worth the price.
Running backs
Josh Jacobs, Raiders ($4,700 on DK, $6,500 on FD) – Jacobs looks to be the workhorse for the Raiders, with 23 carries for 85 yards, and two TDs to go with a 28-yard reception against the Broncos on Sunday. The Chiefs defense he faces this week gave up more than five yards per carry last week.
Alvin Kamara, Saints ($8,200 on DK, $8,700 on FD) – Kamara is a running back who always seems to get his touches, and last Sunday was no different, with 13 rushes and seven receptions. He should be heavily used again at the Rams this week.
Wide receivers
John Brown, Bills ($5,200 on DK, $6,300 on FD) – Allen has an arm cannon, even if it can be rather erratic, and Brown was the beneficiary in Week 1, with seven catches on 10 targets for 123 yards and a TD. He looks to be Allen's favorite target going forward, as the Bills play in the Meadowlands this week.
John Ross III, Bengals ($4,600 on DK, $6,400 on FD) – With AJ Green out with a bum ankle, Ross shined as Cincinnati's deep threat last Sunday, with seven catches on 12 targets for 158 yards and two TDs. Despite his big DFS day, he's still value-priced this week.
Tight ends
Travis Kelce, Chiefs ($7,300 on DK, $8,000 on FD) – Big #87 is a hard one to defend, as the Jaguars discovered last week when Kelce caught three of eight targets for 88 yards. (Mahomes missed him for a touchdown, too.) With Hill out this week – and for much of the season – Kelce could have the monster day that Sammy Watkins got last week.
TJ Hockenson, Lions ($3,000 on DK, $6,000 on FD) – Because lineups were already set before last Sunday, DK missed out on the rookie tight end's big day when setting its salaries, so you can get a highly targeted tight end for min price this Sunday. Hockenson had six receptions on nine targets for 131 yards, and a TD against the Cardinals. If he comes close to that production again, he'll provide massive value for $3,000.