If Washington and Dallas were in any other NFL division, they would be focusing on their draft plans. Instead, the two teams with losing records have a realistic chance to make the playoffs. The winner of Thursday's game will take sole possession of first place in the NFC East.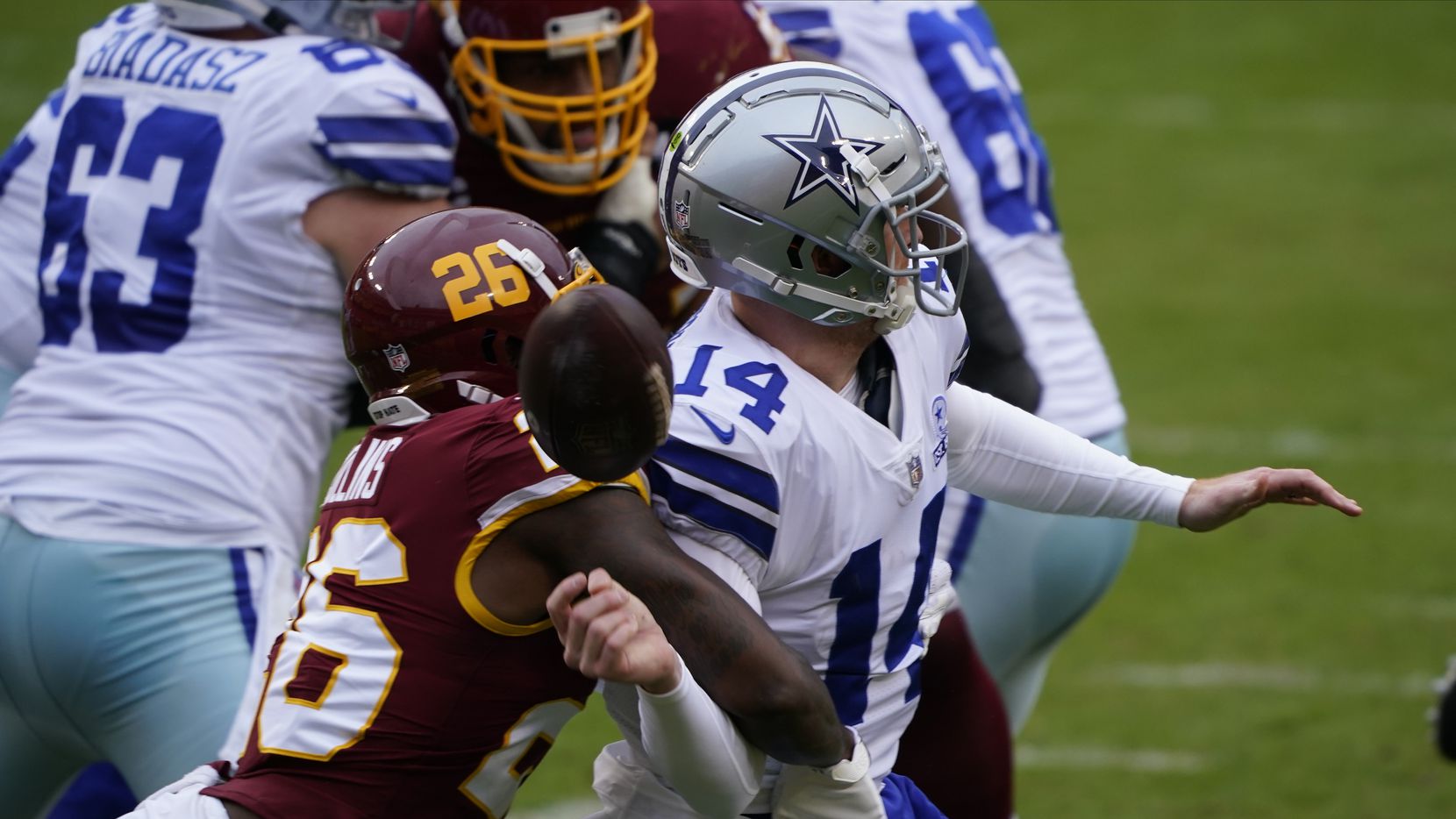 It could be short-lived, however, as both Philadelphia and the New York Giants can clog up the division with victories on Sunday. The Cowboys are favored by three points at home by most sportsbooks. The Eagles are currently in first place with a 3-6-1 record. The other three are at 3-7.
There was plenty of snickering when Washington head coach Ron Rivera benched struggling quarterback Dwayne Haskins two months ago because the team had a chance to make the playoffs with a 1-3 record. Now, Washington's first-year head coach looks like a psychic after that decision.
It's a belief still held by Rivera, who went on a local radio show two weeks ago to reiterate his team remains in the playoff hunt.
"We're still in it," Rivera said. "I mean, let's be realistic, what's the best record in our division?"
Washington's Rivera Aims for Dallas Sweep
The only reason this is possible is because Washington plays in the worst division in the NFL, the NFC East. That matters little to Rivera, who said there won't be any secrets to what they will do on Thanksgiving.
"We work on things, we work on our scripts, we work on our plays," Rivera said. "Then we come out in the second half and we call the same plays. We call the same defenses and we play better."
Getting off to a better start is a concern for Rivera. Washington has definitely been a second-half team. Rivera would like to duplicate the first half Washington had against Dallas a month ago when they led at halftime 22-3. They eventually won 25-3.
Cowboys, Washington Pinning Playoff Hopes on Veteran QBs
Comeback Player of the Year candidate Alex Smith is now Washington's quarterback and, last week, led the team to a 20-9 victory over Cincinnati. Smith, who suffered a horrific leg injury two years ago, is the -650 favorite at FanDuel to win the award.
Rivera said Smith has intangibles that make him crucial to the team.
"Those things are invaluable," Rivera said. "When they talk about that, the other quarterbacks in the room, they hear what's being said about those plays. The rest of the team will hear that. They'll know and will have trust in what Alex can do for us."
The Cowboys lost veteran Dak Prescott to a leg injury this season, but have a capable back up in former Cincinnati starter Andy Dalton. Dalton, though, was knocked out by a cheap shot by Washington linebacker Jon Bostic. He also tested positive for COVID-19.
Dalton returned last week after missing three games. He led Dallas to its first victory in four games, beating Minnesota, 31-28. He earned the praise of head coach Mike McCarthy.
"It was a full week of work coming into this, but I thought he did a heck of a job," McCarthy said. "He kept us in clean plays, really gave us the ability to stay with the run and the pass."