Vontaze Burfict won't be playing in any more NFL games this season, and in a recent interview with The Athletic, the Oakland Raiders linebacker made it clear he isn't happy with how the league handled his suspension. That aside, Burfict dropped another nugget in his interview that could grab the attention of gamblers. He believes at least some NFL games are rigged.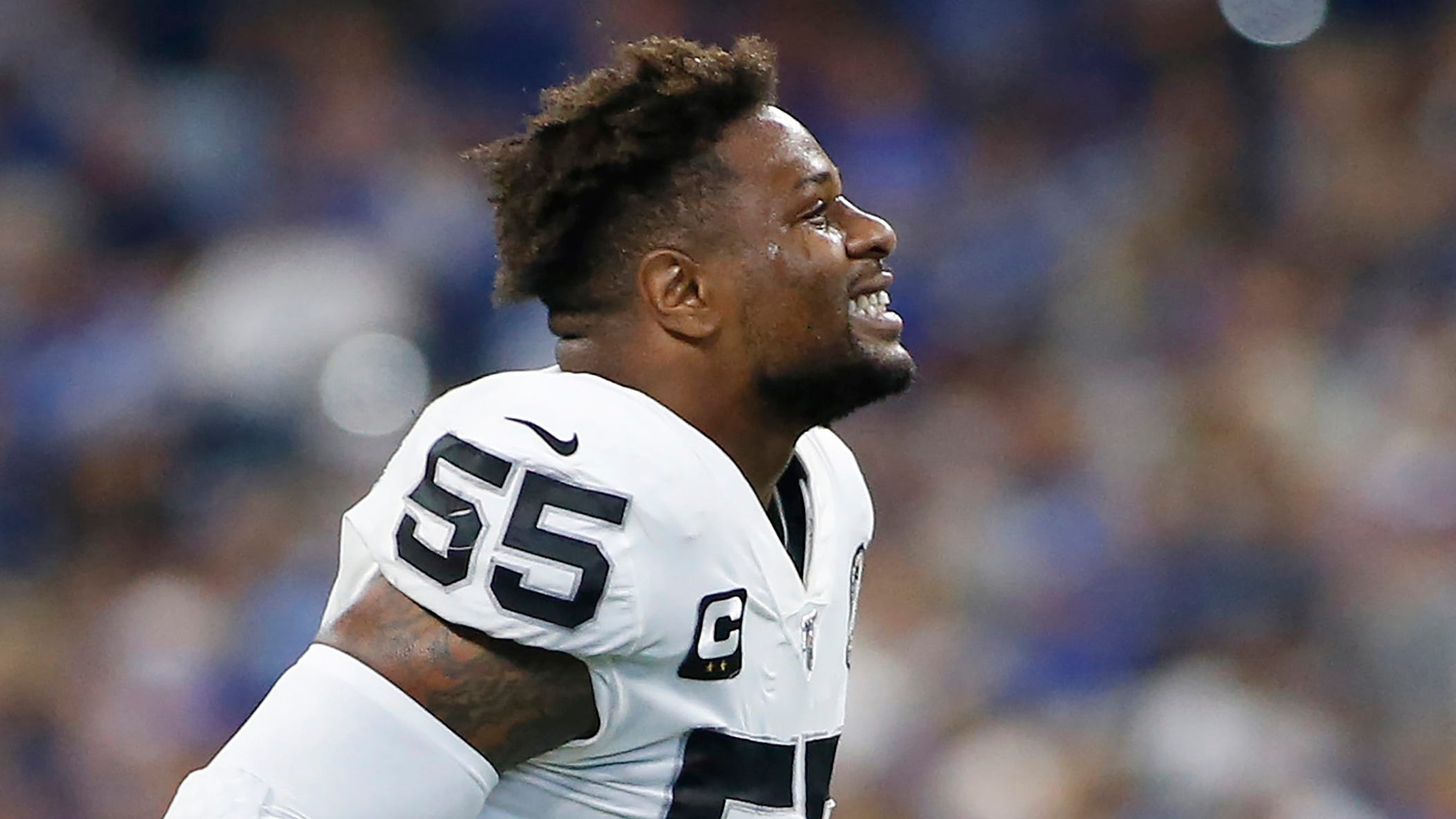 The interview came more than a month after Burfict was suspended for the remainder of the NFL season following a helmet-to-helmet hit against Indianapolis Colts tight end, Jack Doyle during their Week 4 matchup.
Lengthy Suspension Came After Repeated Incidents
The NFL justified the length of Burfict's suspension – the longest ever dished out for an on-the-field incident – by pointing out that he is a repeat offender who has been warned that continued violations of league rules could result in harsher penalties. That explanation doesn't sit well with the linebacker, who can't understand why he has to sit out a year for a football action, even if it did go beyond the limits of the rules.
"I was making a football play," Burfict told The Athletic. "I could see if it was a fine or something, but not a suspension, let alone for the whole season. It kind of seems like there was a target on my head. I mean, there has always been a target on my head."
Burfict points out that his actions were nothing like those of Myles Garrett, who hit Pittsburgh Steelers quarterback Mason Rudolph with a helmet during last week's Thursday Night Football game. Garrett has been suspended indefinitely for his actions.
Much of the interview deals with Burfict's feelings about his suspension, his perception that he's unfairly targeted by referees, and how he believes the NFL is subjecting him to a "witch hunt."
Burfict Thinks Refs Rig Games with Flags
In the story, Burfict also says that he rarely watches NFL football anymore. His reasoning won't go over well with the NFL, and might raise some eyebrows in the sports betting community.
"I honestly think some of the games are rigged," Burfict told The Athletic. "The refs pick and choose when they want to throw their flags. There are flags on every play. The refs determine the outcomes of games, so I just chose not to watch it for the most part."
Burfict didn't elaborate on his thoughts, nor did he provide any examples of games he believes might not have been on the level. In that sense, the comments are similar to the grumblings of losing bettors from the beginning of time: If I didn't get the outcome I expected, then the game wasn't fair.
Still, NFL executives aren't going to like that statement, especially at a time when game integrity is the biggest buzzword in sports. With the expansion of legalized sports betting, every league has made a point of emphasizing their integrity efforts, and the NFL – which has historically distanced itself from gambling, and is still hesitant to jump into bed with sportsbooks – has been particularly adamant about protecting its competitive fairness.
Given that Burfict is already out for the year, one throwaway comment shouldn't hurt his chances of getting back into the league next year – something he says will happen, if he can help it.
"Yeah, I'm coming back," Burfict told The Athletic. "I hit a tight end. It could have been a fine, whoopy-de-doo. But there's people out there assaulting people with helmets. That's an assault with a deadly weapon."