Vlatko Andonovski, who has previously managed both FC Kansas City and Reign FC of the National Women's Soccer League (NWSL), was named the new manager of the US women's national team on Monday by US Soccer.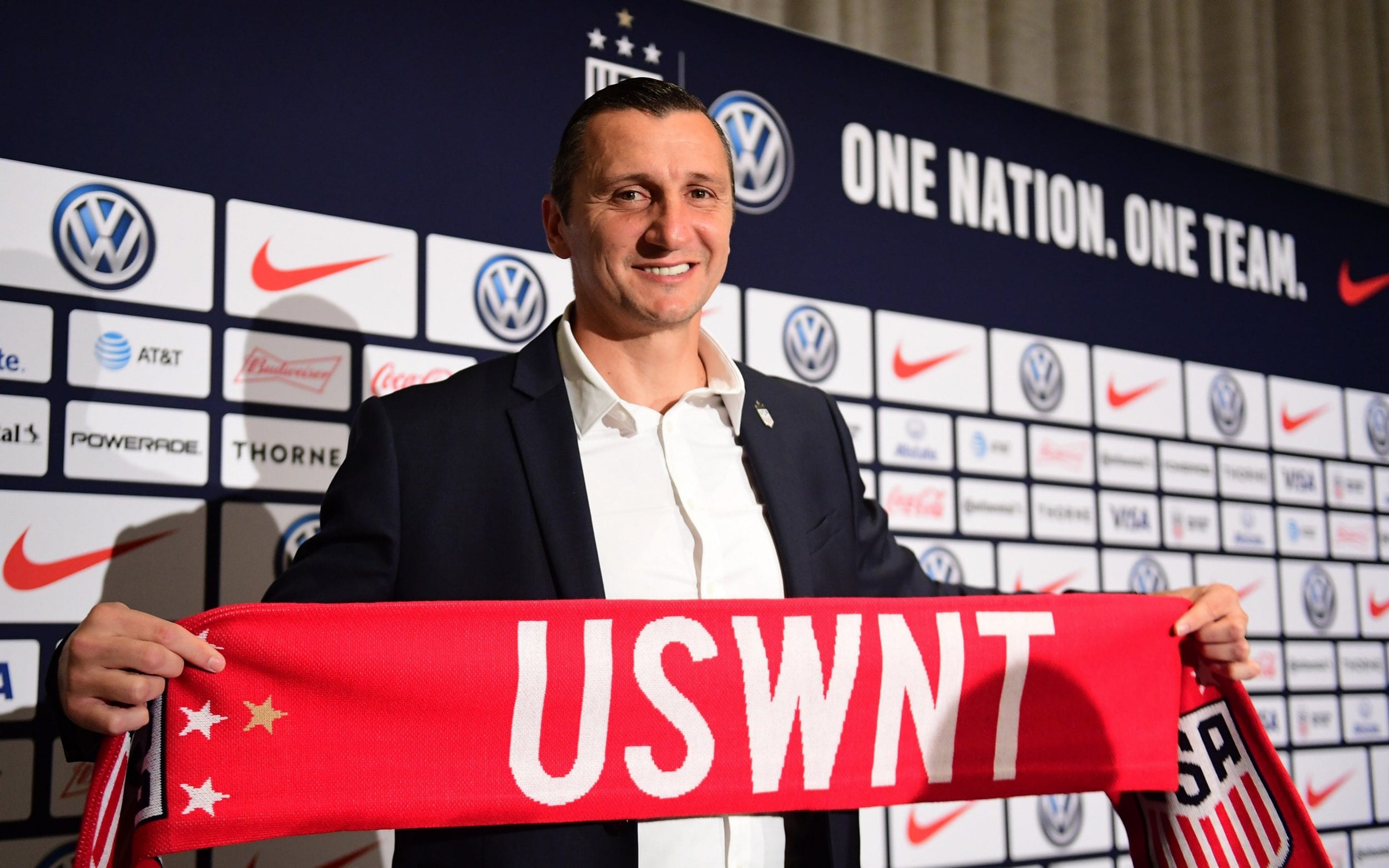 Andonovski replaces Jill Ellis, who led the USWNT to back-to-back World Cup titles in 2015 and 2019, and then announced she would retire in October.
Andonovski Has History of NWSL Success
The 43-year-old Andonovski is a Macedonian-American who played central defender for a number of teams in his career, including for three different sides in the Major Indoor Soccer League, including the Kansas City Comets. He then coached for the Comets beginning in 2010, getting the head coaching job in 2013.
Andonovski then managed FC Kansas City from 2013-2017, after which he switched NWSL clubs to lead Reign FC in 2018 and 2019. He led FC Kansas City to back-to-back NWSL championships in 2014 and 2015.
During his time in the NWSL, Andonovski became one of the most respected coaches in the league, a background that made him a logical choice to take the reins of the USWNT despite having no prior international coaching experience.
"We are thrilled to welcome Vlatko to the US Soccer family," US Soccer president Carlos Cordeiro announced on Monday. "As one of the most accomplished coaches in the NWSL history, he's proven he can help world-class players reach their peak, inspire his teams and win championships."
Ellis Leaves Big Shoes to Fill
Andonovski will have big shoes to fill considering the success that the USWNT had under Ellis. However, Ellis was also the subject of criticism from some – most notably, American goalkeeper Hope Solo – who said that the US women were able to win in spite of Ellis, rather than because of her leadership.
"[Ellis] relies heavily on her assistant coaches. She cracks under the pressure quite a bit," Solo told the BBC prior to the Women's World Cup this summer. "But often that doesn't matter because the quality of the players on the US team is superb. It doesn't matter who is coaching us because we will find a way to win."
Andonovski also steps into the manager role at a time when the USWNT players are engaged in an equal pay lawsuit against US Soccer. Unsurprisingly, Andonovski was asked about the issue at his first official press conference, where he was forced to answer while sitting next to Cordeiro and USWNT general manager Kate Markgraf.
But rather than avoiding the question, Andonovski backed his players, though he did so in a way that avoided attacking the federation.
"I'm very respectful of the drive, of the push that the players have," Andonovski told reporters. "In fact, it's something that's positive for me, because it will translate to the field. I have no doubt once they step on the field that they're going to be focused on what is important at the time."
Andonovski will get his first chance to see his new team in action on Nov. 7, when the USMNT hosts Sweden for a friendly in Columbus, Ohio.