Spanish side Villarreal is the surprising Europa League winner this season beating English Premier League giants Manchester United in a memorable penalty shootout.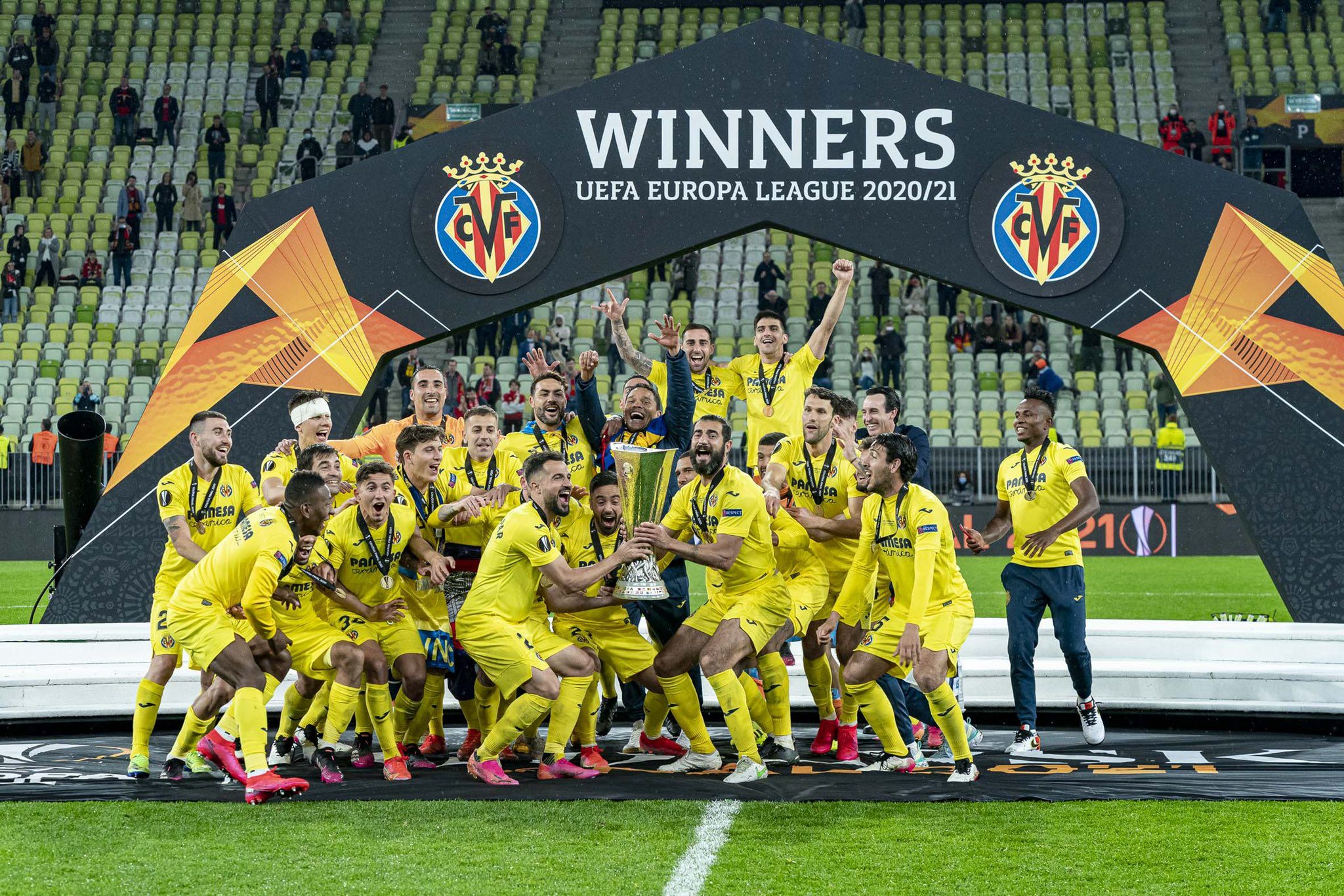 Tied at 1-1 after 90 minutes, the two teams couldn't be separated in extra time, so everything was decided from the penalty spot. All 20 outfield players on the pitch scored their penalties before the two goalkeepers had to shoot themselves. Villarreal's Rulli put his in David De Gea's top corner, then managed to save the Spaniard's shot to give Villarreal a historic win. The "Yellow Submarine" finished seventh in La Liga, and will now play in the Champions League following their triumph in Gdansk (Poland) taking the Spanish total to five.
𝙀𝙎𝘼 𝙎𝙀𝙉𝙎𝘼𝘾𝙄Ó𝙉 𝙄𝙉𝘿𝙀𝙎𝘾𝙍𝙄𝙋𝙏𝙄𝘽𝙇𝙀.#UELfinal #EsNuestroMomento pic.twitter.com/fbiXbRAl3s

— Villarreal CF (@VillarrealCF) May 27, 2021
David vs. Goliath
Well, sort of. Manchester United were the firm favorite to win the Europa League. With loads of superstars in their starting 11, including world champion Paul Pogba and goal-scoring machine Edinson Cavani, United looked set to put their hands on the silver trophy. Nine-thousand supporters were allowed into the stadium, with 2,000 tickets being given to each of the finalists. Those coming from England were certain their team couldn't miss the chance to make them happy.
Ahead of the game, bookies had Villarreal at +360 to win in normal time, with a draw at +230 and a Man United success at -118. Against the odds, Villareal, a team coming from a town of just 50K inhabitants on the Spanish East Coast, won the first trophy in their history. Gerard Moreno opened the scoring after 29 minutes, then Edinson Cavani put United back in the game in the 55th minute.
For Villarreal coach Unai Emery, who previously worked for Arsenal, PSG, and Sevilla, winning the Europa League is almost routine, having done it three times before. Between 2014 and 2016, Sevilla won all the three finals they played in the competition. Emery also guided Arsenal to the final in 2019, where he lost against Chelsea.
. @UnaiEmery_ celebra el título con @19SCazorla y Bruno Soriano desde el pie de campo!#UELfinal #EsNuestroMomento pic.twitter.com/qWTTbXuq9z

— Villarreal CF (@VillarrealCF) May 27, 2021
Champions League, the next super game to delight football fans
On Saturday, the all-English Champions League last act will be played in Porto. City is at -114 to take the trophy back home, with a draw at +235, and a Chelsea win in normal time at +360.
With both teams having exciting players on their squads, an over 2.5 goals bet could be a good investment; bookies have it at +120. A more cautious over 1.5 goals in the game is at -250. City scored at least two goals in each of its last seven Champions League games. But Chelsea is undefeated in 11 of their last 12 matches in the competition, so a bet on Chelsea to win or draw at -125 would also make sense.
City won the Premier League and the League Cup this season, being eliminated from the FA Cup in the semifinals by Chelsea. Pep Guardiola's super team has been frustrated by Chelsea in the league as well. On May 8, the West London club managed to win away in Manchester to put City's title celebrations on hold for one more week. Unfortunately for them, Chelsea lost three of their four official games since, also conceding to Leicester in the Cup's final at Wembley.