There's a reason that sports books make money – the oddsmakers know how to set great lines. You should use that expertise in crafting your DFS lineups to help you gain an edge on the competition.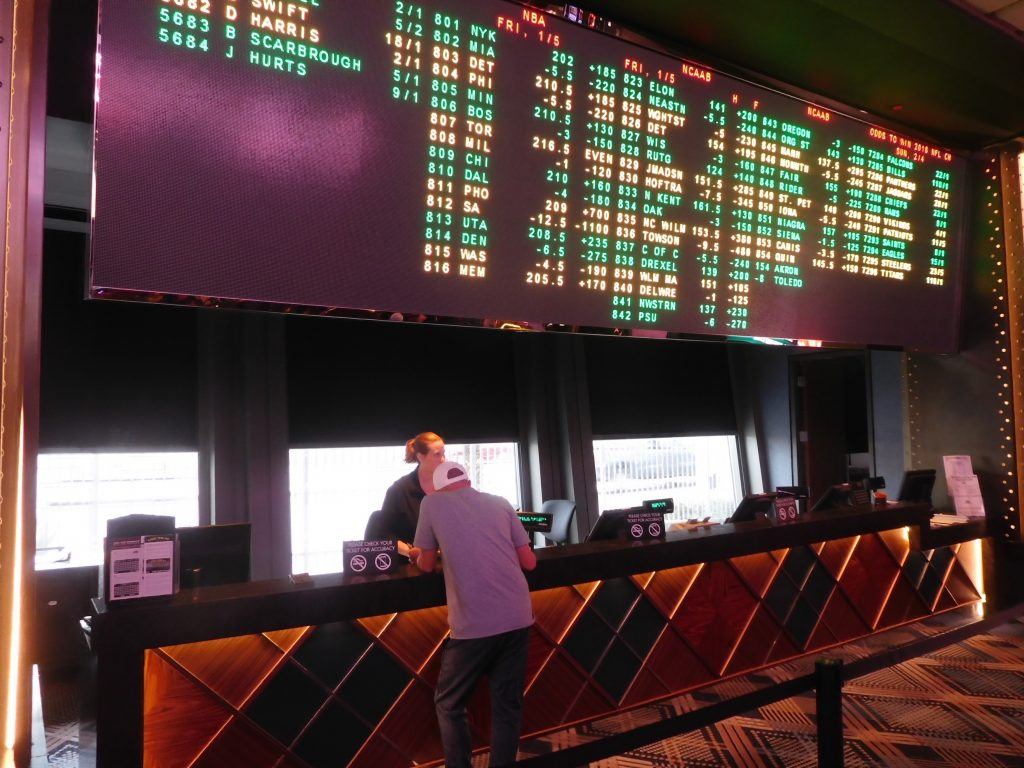 Let's take a quick look at how you can use the lines to help you in three sports currently running or about to run.
DFS Baseball
Oddsmakers set lines for each game on the chances for each team to win, as well as the over/under combined run totals. Both of these numbers are important as you draft your teams.
Here is an example: The Dodgers were -270 against the Marlins on Aug. 14 and the over/under was set at eight. Clayton Kershaw was set to start for L.A. and Elieser Hernandez for Miami. This line shows me that the Dodgers were heavily favored to win with the big Texan on the mound, but not many runs were expected to be scored as O/U lines are usually closer to 10 in MLB.
So you might lean heavily toward starting Kershaw as he is likely to score you a lot of DFS points (as long as you can fit in cheaper hitters to make up for his higher salary), including extra points for the win. You wouldn't, however, want to play many hitters in this game as offensive points were expected to be limited. Instead, you might lean toward stacking hitters on a team like the Braves who have recently been raking at the plate and favored against the Mets in a game with an O/U of 10.
DFS Golf
On the links, you want to focus on players' odds to win the tournament, or their odds for a Top 10 finish. You can usually find a few different sets of odds and should average them out for each player.
DFS sites tend to set salaries by these odds, but as with all lines they move as sharps make their bets at the sports books. This allows you to find inefficiencies in pricing. Plus, sometimes they just make mistakes. A popular play on the DFS forums this week was J.C. Ritchie in the Czech Masters on the European Tour. He was priced near the bottom of the pool of players yet had the 30th best odds to win the tournament.
DFS Football
You'll have to use the lines to do some of your own calculations to determine which players on which teams to target. Use both the point spread and the O/U to determine how oddsmakers believe approximately what the final score will be.
It's key to draft players on teams that are expected to score a lot of points because touchdowns are so valuable to point totals (usually six for crossing the goal line and four for throwing a touchdown) and ultimate success in DFS contests.
There is a bigger discrepancy in the O/U in college than in the NFL due to high-powered offenses creaming pitiful defenses so doing these calculations is even more important for campus-level football.
I've already started working on the calculations for Week 1 of CFB and here is an example of how it's done: the aggregate over/under for the Ole Miss-Memphis game is 68 and the Tigers are favored by six. By working it out in my head I determined that oddsmakers see this game as approximately 37-31 in the favor of Memphis (the only 68 total that is also a six-point spread).
A few teams are expected to score more than Memphis (both Alabama and Ohio State at 45 among them), but the other games are expected to be blowouts, meaning the starters might not play much of the second half. But in a 37-31 dogfight, you want to look hard for players on both teams that both score touchdowns and get lots of touches over four quarters.