The NHL trade deadline came and went on Monday, and there was a flurry of activity as teams tried to get stronger for the playoffs. Others were trying to unload talent and stockpile draft picks in the hopes of becoming contenders in 2021.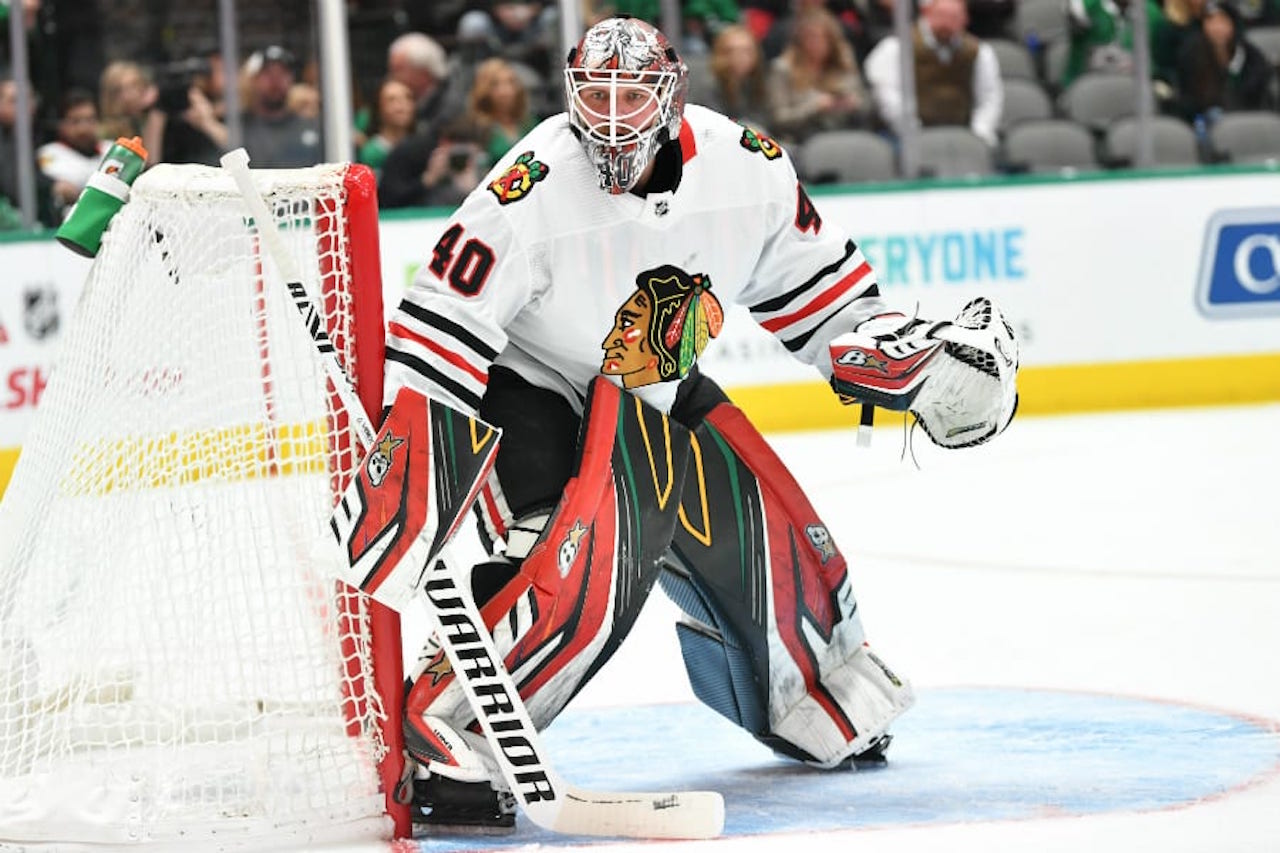 There were players and teams that were winners and losers of the NHL trade deadline. San Jose's Patrick Marleau went to Pittsburgh, and should help that team make a deep run in the playoffs this year.
We take a look at some of the other winners and losers from Monday's NHL trade deadline.
NHL Trade Deadline Winners
Vegas Golden Knights
The Golden Knights had two needs before the NHL trade deadline, and filled them both. They had to get another defenseman, and did so when they traded a second-round draft pick in 2020 and 2021 to the Los Angeles Kings for blueliner Alec Martinez.
The other need they had was a goaltender. They made a deal with Chicago, trading former backup Malcolm Subban, prospect Stanislav Demin, and a second-round pick in 2020 for goalie Robin Lehner.
"It came down to us wanting a higher comfort level that we were strong enough at that position," Vegas general manager Kelly McCrimmon said of trading for Lehner. "It's rare a goaltender enjoying one of the best seasons of any goalie in the National Hockey League would be available. Felt this was a way to solidify our team."
Pittsburgh Penguins
The Penguins needed more scoring and have accomplished that by piling up forwards. They got Jason Zucker from Minnesota, but he wasn't enough. On Monday, Pittsburgh got Conor Sheary and Evan Rodrigues for prospect Dominik Kahun.
Where they really scored, though, was in getting Patrick Marleau from San Jose for a conditional third-round pick. Marleau was the biggest name traded on Monday, and should help the Penguins make another push for the Stanley Cup.
Carolina Hurricanes
No general manager had a tougher decision than Carolina's Don Waddell. With injuries to two key defensemen — Dougie Hamilton and Brett Pesce – no one would have faulted Waddell for throwing in the towel on this season, and working toward making another deep playoff run in 2021.
Instead, he pulled the trigger on deals with the Florida Panthers, New Jersey Devils, and New York Rangers. He gave up Erik Haula, Lucas Wallmark, a 2020 first-round pick, a 2020 conditional fourth-round pick, and prospects Janne Kuokkanen, Eetu Luostarinen, and Chase Priskie. In return, he got center Vincent Trocheck and defensemen Sami Vatanen and Brady Skjei. If Hamilton and Pesce come back this season, this team could be one of the better defenses if they can hold on and make the playoffs.
Losers
Buffalo Sabres
One team that looks like it's given up on this season is the Sabres. They probably weren't going to make the playoffs, but now are certainly a lock to miss the postseason yet again.
Buffalo had two disgruntled players in Rodrigues and Zach Bogosian. Both had requested trades in December, and general manager Jason Botterill tried to accommodate them. He was able to package Rodriques with Sheary, but only got prospect Kahun in return. That's more than he got with Bogosian. When Bogosian wouldn't accept a demotion to the minors, Botterill had no choice but to terminate his contract. Tampa Bay quickly picked him up.
Colorado Avalanche
The Avalanche are 3 points behind defending Stanley Cup champions St. Louis in the Central Division, but are in desperate need of more scoring. Colorado is without forwards Mikko Rantanen, Nazem Kadri, Matt Calvert, and Colin Wilson, all of whom are out with injuries.
Starting goalie Philipp Grubauer is on injured reserve. General manager Joe Sakic needed to get some reinforcements. Instead, Sakic chose to be cautious. He traded a fourth-round pick to Ottawa for defensive-minded forward, Vladislav Namestnikov. That isn't exactly the firepower the team needed, and it might cost the Avalanche in the playoffs.
Chicago Blackhawks
Chicago general manager Stan Bowman probably made a mistake not trading defenseman Erik Gustafson last season. He went to Calgary for a third-round pick.
The deal with the Knights for goalie Lehner was even worse. They got back-up goalie, Malcolm Subban, prospect Demin, and a second-round pick. The Blackhawks are obviously playing the long game, but it seems like they could have gotten a little more for both players.