Vanderbilt, Georgia Tech, and Akron are all college football teams that bettors might want to consider when thinking about the spread. Not because they are so good at covering it, but because they come up short.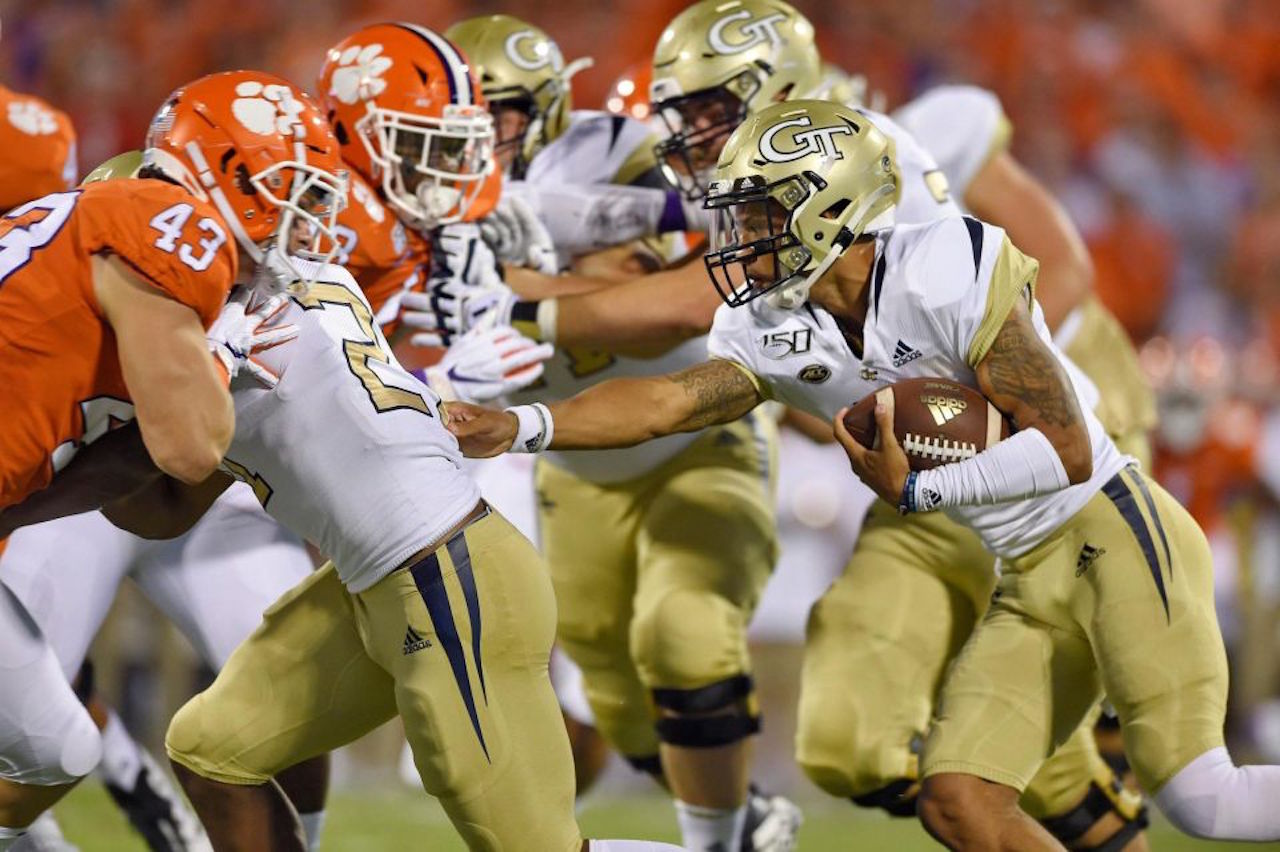 All three teams are 0-5 this year against the spread, and their futility might play to your advantage when thinking about who to go with this weekend.
While the teams are a combined 0-15 against the spread, they are not completely winless. Georgia Tech and Vanderbilt both have a single victory on the season.
Can the trio keep up their winless streak against the spread? It's doubtful. Last week, there were four teams that were undefeated against the spread going into Week 6 of the college football season and, all four – Auburn, Oklahoma State, SMU, and Louisiana Lafayette – failed to cover.
We take a look at the three teams that are still winless against the spread, and see what their chances are of covering.
Georgia Tech Close Calls Against the Spread
Georgia Tech nearly came off this list before they got on it. The Yellow Jackets opened the season against then-No. 1 Clemson, and were a 36.5-point underdog. The lost, 52-14, but came within 1.5-points of covering.
The following week, they hosted South Florida, and were 4.5-point favorites against the spread. The won 14-10, missing by a half-point.
Since those two close calls, however, it's been all down hill. Georgia Tech was a 27-point pick against the Citadel, and lost outright, 27-24. In their last two games, they have failed to cover by 13 and six points, respectively.
This Saturday, they're 17.5-point underdogs at Duke. The team's run defense is awful, and they're facing a Blue Devils team that is 49th in rushing offense, averaging 180 yards per game.
Akron Bettor's ATM
Akron plays in the Mid-America Conference, and doesn't see a whole lot of quality programs in their conference schedule. That doesn't seem to matter, though. The Zips are winless on the season, and against the spread.
Akron is failing to cover the spread by an average of 13.5 points. Of their five games, bettors only had to sweat one of them, when they were getting 7.5 points against Alabama-Birmingham, and lost 31-20. Last week, they were favored by 8.5 to UMass, and lost outright, 37-9.
This Saturday, Akron faces Kent State as a 13.5-point underdog. Last week, Wisconsin walloped the Golden Flashes, 48-0. They may want to take those frustrations out on Akron. Also, the Zips could be without starting quarterback Kato Nelson, who is nursing a shoulder injury.
Vanderbilt SEC Doormat
Unfortunately, Vanderbilt is in one of the best football conferences in the country. Three of the Top-5 teams in the AP Top-25 College Football Poll are in the SEC. The Commodores have faced two of them, and got beaten soundly in both.
Surprisingly, they came close to covering in both contests. Against No. 3 Georgia, they came up a point short against the spread. In the LSU game, they failed to cover against the No. 5 Tigers by four.
Now they face a non-conference opponent in UNLV. The Rebels have been awful this year, and may just be the tonic Vanderbilt needs to finally cover a spread. They are at home and, in a bit of a shock, the line has moved from 17 to 14.5 in Vanderbilt's favor.