Mediation discussions between the US women's national team (USWNT) and US Soccer were halted on Wednesday after several days of meetings failed to make any progress on the dispute over compensation for the Women's World Cup champions.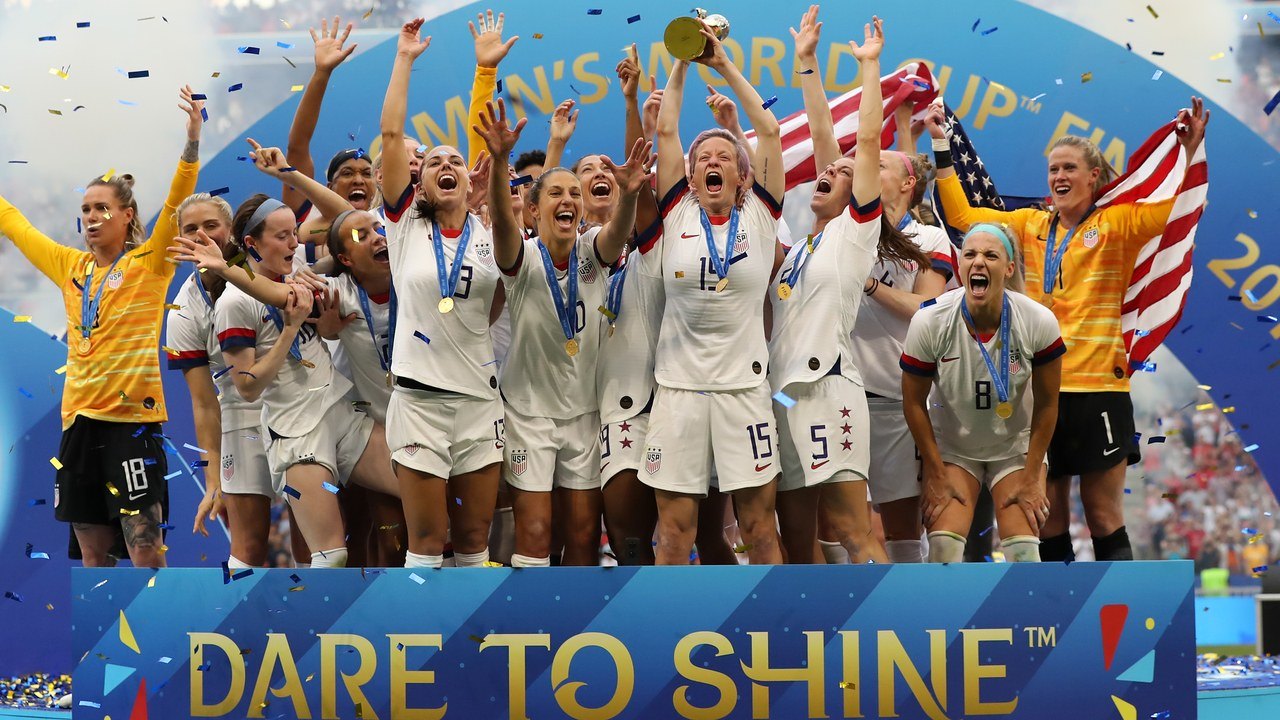 According to a report by The New York Times, the two sides are now likely to head back to federal court to litigate the case.
Neither Side Sees Progress in Mediation
Both the USWNT and US Soccer had agreed to try mediation before the end of the 2019 Women's World Cup, a move that helped to temporarily pause negotiations while the team won its second consecutive title. The New York Times report said that senior officials from US Soccer and members of the women's team were joined by lawyers for both sides in the mediation.
It appears as though those talks failed to lead to anything substantive, with both sides seemingly still miles apart in negotiations. According to WSMNT players spokesperson Molly Levinson, the US Soccer Federation appears to have no interest in equally compensating its two national teams.
"We entered this week's mediation with representatives of USSF full of hope," Levinson said in a statement. "Today we must conclude these meetings sorely disappointed in the Federation's determination to perpetuate fundamentally discriminatory workplace conditions and behavior. It is clear that USSF, including its Board of Directors and President Carlos Cordeiro, fully intend to continue to compensate women players less than men."
In a statement made in response, US Soccer placed the blame on the approach taken by lawyers for the USWNT.
"We have said numerous times that our goal is to find a resolution, and during mediation we had hoped we would be able to address the issues in a respectful manner and reach an agreement," US Soccer said in its release. "Unfortunately, instead of allowing mediation to proceed in a considerate manner, plaintiffs' counsel took an aggressive and ultimately unproductive approach that follows months of presenting misleading information to the public in an effort to perpetuate confusion."
USWNT Players: 'We Should Be Paid the Same'
In comments made on television talk shows Thursday morning, USWNT members Megan Rapinoe and Christen Press made the players' case, saying that while they preferred not to go to court, they were willing to do so to secure equal pay.
"When we play a game and we win that game – or we tie that game or we lose that game – that we should be paid the same as our male counterparts," Rapinoe said on NBC's "Today," speaking of what the USWNT wanted. "I don't think that that's an unrealistic or unreasonable ask to have equality."
While the case is now unlikely to be concluded before preparations begin for the 2002 Olympics in Tokyo, Press said that it was unlikely that the dispute would interfere with the team's efforts on the field.
"I think that we've shown that we're able to do a lot of work off the field and still have successful results," Press said. "I think being part of being on the women's national team means that you're taking part in this torch-carrying for women. And we take a lot of pride in that, and it gives us a great purpose."