For an organization that prides itself on no distractions and stability, the New England Patriots have had more controversy and shocking news in the last three months than the past three years.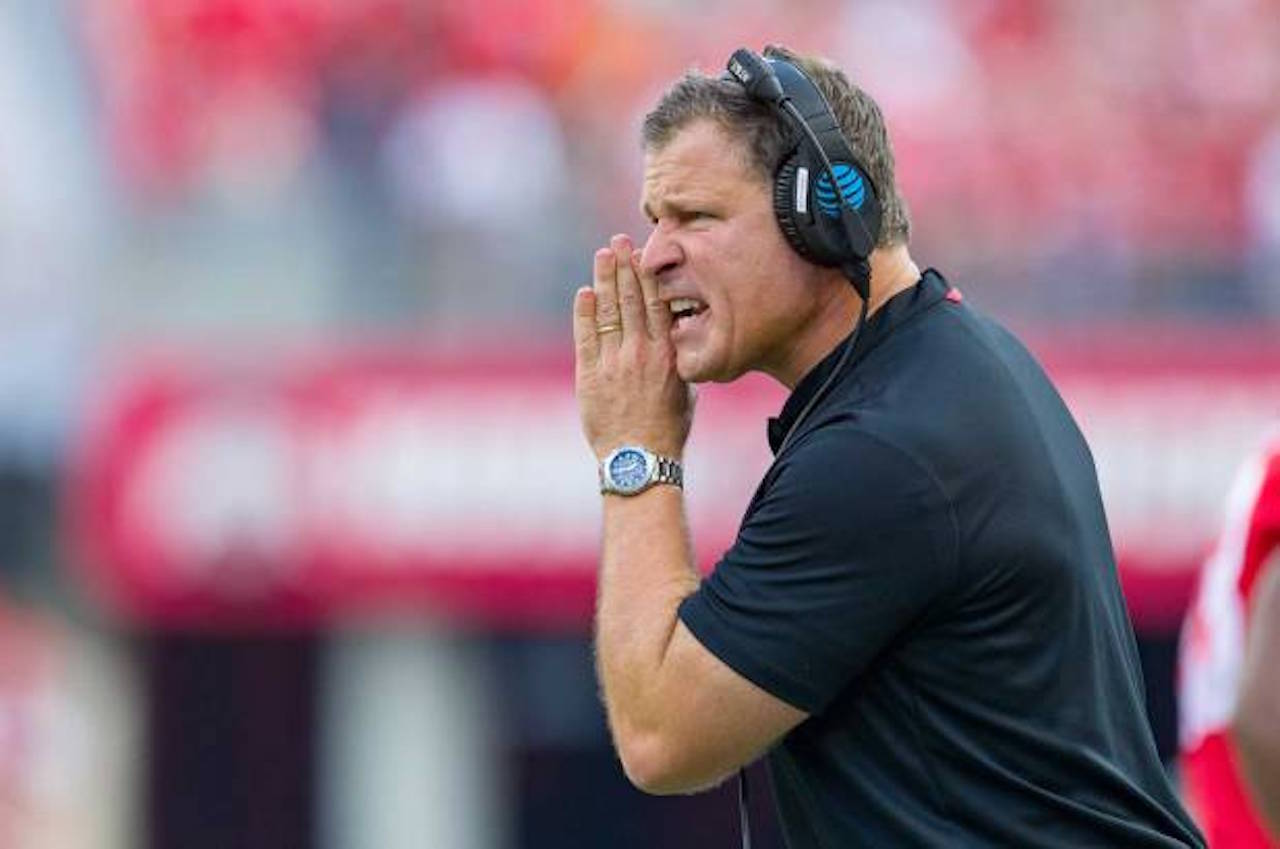 The latest was Thursday when Greg Schiano abruptly resigned from coach Bill Belichick's defensive staff. The news caught many by surprise. Schiano, who is friends with Belichick, had been hired only two months ago, and though his role was not formally announced, it was assumed that he would be the new defensive coordinator, taking over for Brian Flores, who left to take the head coaching job at Miami.
Schiano cited personal issues as the reason for his resignation in a statement he made on Thursday.
"I have informed Mr. Kraft and Coach Belichick that I am stepping down from my position at the Patriots," Schiano wrote. "This is not the result of any one event, but rather a realization that I need to spend more time on my faith and family. I don't want to look back years from now and wish I had done things differently. Therefore, I am taking time away from the game to recalibrate my priorities."
Belichick Caught Off Guard
Ironically the only public comments Belichick made about hiring Schiano were on a show taped before the news, but aired on the day of the resignation. Belichick went on Duke basketball Mike Krzyzewski's SiriusXM show called, "Basketball and Beyond with Coach K," and raved about his newest staff member.
"He's a very experienced and outstanding fundamental coach," Belichick said. "He's a good teacher and has a lot of experience in both the college and pro game. … I think he'll be a great addition."
After the announcement, Belichick released a statement about his friend.
"I respect coach Schiano greatly and appreciate his contributions to our staff and team. He is a friend who we support completely," Belichick said.
Because of the departure, Belichick may take over the defensive coordinator role. It was where he got his start as a member of legendary coach Bill Parcels' staff.
Stunner Earlier in Week
The Schiano resignation announcement comes just five days after Patriots tight end Rob Gronkowski announced his retirement. The 29-year-old is widely considered the best all time at his position.
He had hinted at hanging it up for the past two years, but after winning his third Super Bowl this year, decided to walk away from the game before injuries did any permanent damage.
"Thank you to all of Pats Nation around the world for the incredible support since I have been a part of this first class organization," Gronkowski wrote on Instagram. "Thank you for everyone accepting who I am and the dedication I have put into my work to be the best player I could be. But now it's time to move forward and move forward with a big smile knowing that the New England Patriots Organization, Pats Nation, and all my fans will be truly a big part of my heart for [the] rest of my life."
Crafting a Defense
The biggest news, however, was owner Robert Kraft's charges of soliciting a prostitute at a Florida massage parlor. The 77-year-old was apparently caught on video tape paying for and then engaging in a sex act with one of the workers.
Kraft has pled not guilty, and his lawyer is trying to suppress the tape from being released.
A jury trial was requested by Kraft and has yet to be scheduled.