The battle between the US Women's National Soccer Team (USWNT) and US Soccer over the pay disparity between the national men's and women's teams took a new turn on Monday night, when US Soccer president Carlos Cordeiro published a letter saying that the federation actually pays more money to its women than its men.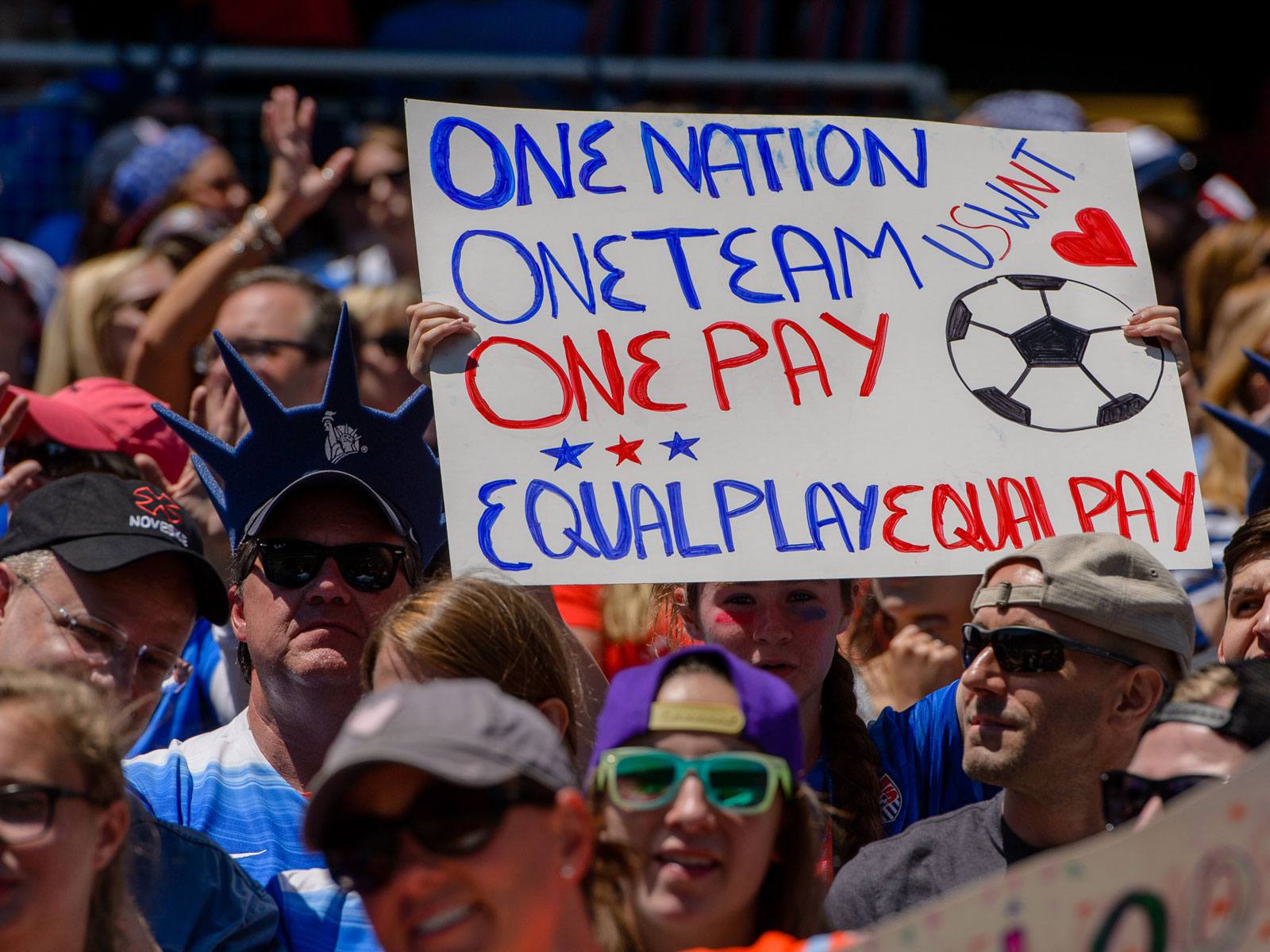 On Tuesday, both the USWNT and the US Men's National Team (USMNT) responded, saying that Cordeiro's numbers were essentially nonsense.
US Soccer Claims FIFA to Blame
Cordeiro referenced analysis that US Soccer contends has been audited by an independent accounting firm. According to its numbers, America's national women's players were paid $34.1 million in salary and bonuses between 2010 and 2018, while members of the men's team were paid $26.4 million by the federation over the same period.
There were, however, some significant caveats to those numbers. The women's total included National Women's Soccer League salaries for national team players, which were paid by US Soccer. The federation also acknowledged that when World Cup bonuses supplied by FIFA are included, the men had earned $41 million when compared to $39.7 million for the USWNT, with US Soccer saying they cannot be held responsible for FIFA's shortcomings when it comes to women's pay.
"Just as our WNT players have shared their perspective, I strongly believe that you…deserve to hear ours," Cordeiro wrote. "Now that the Women's World Cup is behind us, a common understanding of key facts will also help advance our shared work to grow women's soccer in America as well as the larger national discussion about equality."
The letter also claimed that between 2009-2019, USWNT games actually produced a loss of over $27.5 million when considering ticket sales minus expenses, while the USMNT games lost $3.1 million on the same metric.
The letter comes in response to a gender discrimination lawsuit filed by 28 players who have been under contract with the USWNT. The Wall Street Journal recently reported that the players and US Soccer have agreed to mediation on the issue.
Women, Men Both Blast Cordeiro's Math
In statements released in response to Cordeiro's letter, both the USWNT and USWNT blasted the US Soccer for what they see as misleading data.
"The numbers [US Soccer] uses are utterly false, which, among other things, inappropriately include the NWSL salaries of the players to inflate the women's players' compensation," Molly Levinson, a spokesperson for the players, said in a response to Cordeiro's letter. "Any apples-to-apples comparison shows that the men earn far more than the women."
"The USMNT were not impressed with US Soccer Federeation president Carlos Cordeiro's letter made public on Monday," read a statement from the United States National Soccer Team Players Association (USNSTPA). "The Cordeiro letter includes the claim that the USWNT lost $27 million over the past 11 years, but admits that is based on false accounting because the Federation 'traditionally' does not count any of the sponsorship, television, or marketing money the Federation generates from USWNT and USMNT players and their games. What US sports team makes money if they don't count television, sponsorship, and marketing revenue?"
In addition to solidarity with the Women's World Cup champions, the USMNT has its own motivations for supporting the US Women. The men's team's last collective bargaining agreement expired at the end of 2018, and believe that US Soccer's financial practices are also hurting its players.
U.S. men's soccer team players association issues statement supporting U.S. women's "pursuit of fair compensation," and takes issue with US Soccer's accounting in its letter yesterday: https://t.co/4zd2cXMNw1 pic.twitter.com/yXeDqTJLQ6

— Rachel Bachman (@Bachscore) July 30, 2019
"We are currently waiting on a response from US Soccer to our proposal that would pay the men a fair share of all the revenue they generate and would provide equal pay to the USMNT and USWNT players," the USNSTPA statement read.