Lightweight contenders Edson Barboza and Justin Gaethje will battle in what should be an action-packed main event for UFC on ESPN 2 at the Wells Fargo Center in Philadelphia.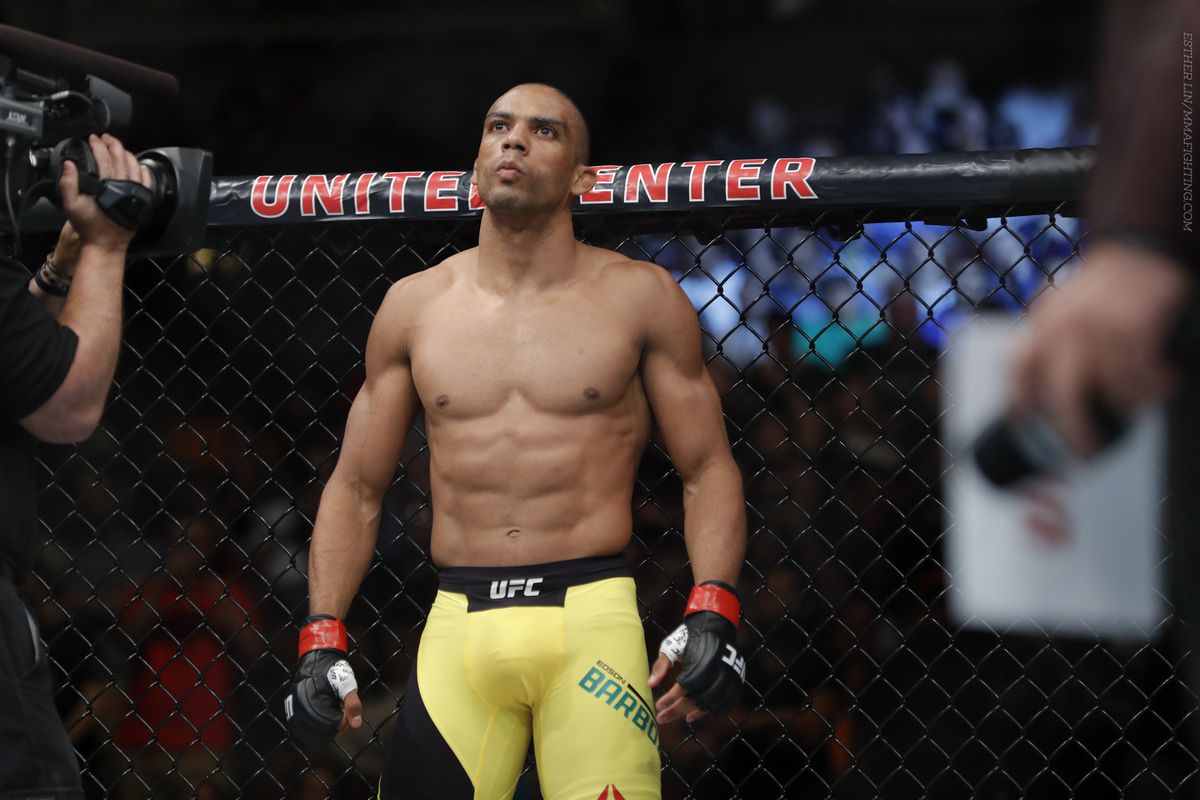 Both Barboza and Gaethje come into the fight with a history of scoring knockouts, especially with powerful kicks that can end a fight in an instant.
Barboza Wants Another Title Shot
Barboza (20-6) was once a title contender, though losses to current lightweight champion Khabib Nurmagomedov and Kevin Lee slowed his momentum. His last fight, a third-round knockout win over Dan Hooker, could have him back on the right track, and Barboza believes that beating Gaethje will put him on the verge of another chance to win the belt.
"If I win this fight it will put me close to the title shot, very close," Barboza told MMA Junkie. "The division is a little busy right now, but [teammate Dustin Poirier] will fight for the title and win this fight, and hopefully bring this belt for the gym, for the team."
Gaethje (19-2) has only gone 2-2 since joining the UFC after dominating weaker competition in promotions like the World Series of Fighting. But he's never done anything to let down fans watching his fights, treating them to a high-octane, low defense style that is virtually guaranteed to result in a knockout for someone each time he enters the Octagon.
According to Gaethje, he's taking that same approach into this fight, even with the obvious risks that come when you go all out for a knockout.
"I've said it so many times," Gaethje told MMA Weekly. "If we fight 100 times, he knocks me out 20 and the other 80 I take his soul. So I'm going out there to play that game."
A Fight with Legs
This fight may not have major title implications, and few observers see either competitor as a serious threat to win the UFC lightweight crown anytime soon. But what makes this bout a must-watch is the history of finishing that both men bring to the Octagon.
Barboza is the only fighter in UFC history to score knockouts by head kick, leg kick, and body kick. Meanwhile, Gaethje has only seen a bout go to decision twice in his 21-fight career, and throws plenty of kicks himself, using them to endlessly pressure his opponents throughout his fights.
But in a battle of men who are known for doing damage with their legs, Barboza believes he has the advantage.
"He doesn't have any finishes in the UFC with the leg kicks. It's different," Barboza told MMA Fighting. "You see my style and his style, it's very different. His leg kicks work well too, he's a great fighter, but definitely I don't have only the leg kicks. I have finishes with body kicks, I have finishes with high kicks. I'm definitely the best kicker in the game."
That versatility may be why bookmakers have made Barboza a slight favorite. At Bovada, the Brazilian is fetching -140 odds, while Gaethje is a +110 underdog.