The UFC returns to action after its holiday break on Jan. 16 when the world's premier MMA organization airs on network television for the first time in over two years.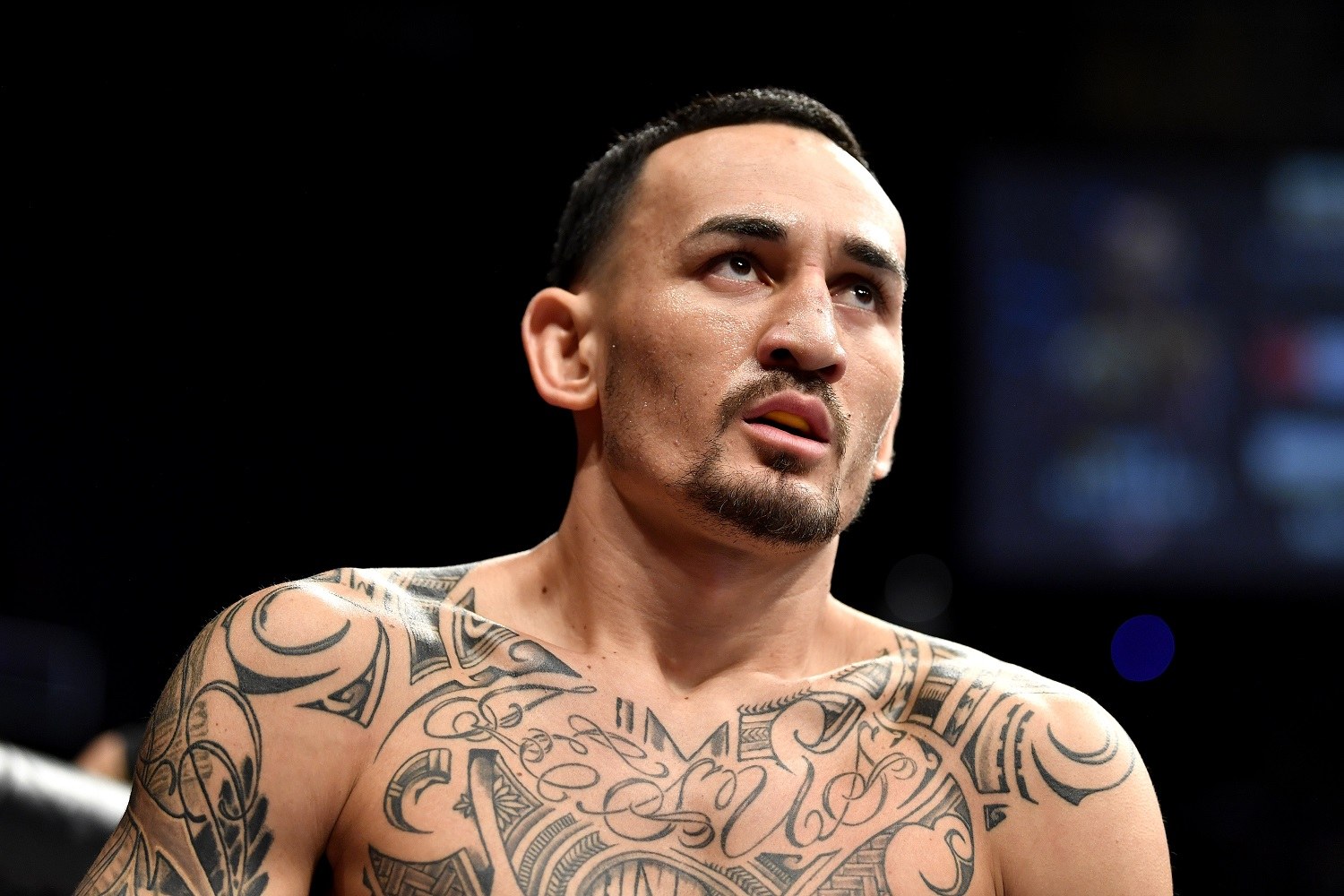 ABC will televise the main card of UFC Fight Night: Holloway vs. Kattar. The UFC last aired on network television back in December 2018, when Fox hosted a Fight Night event.
January Schedule Culminates with UFC 257
As the name suggests, former featherweight champion Max Holloway (21-6) will take on Calvin Kattar (22-4) in the main event of the Jan. 16 show. The UFC is hosting the event from Fight Island in Abu Dhabi, with the main card beginning at 3 pm Eastern.
---
UFC January Schedule
Jan. 16: UFC Fight Night: Holloway vs. Kattar
Jan. 20: UFC Fight Night: Chiesa vs. Magny
Jan. 23: UFC 257
---
"We are excited to collaborate with ABC to televise the first UFC event of 2021," ESPN executive vice president of programming and original content Burke Magnus said in a statement.
That's the first of three events that the UFC will hold in Abu Dhabi this January. UFC Fight Night: Chiesa vs. Magny comes on Jan. 20. That will be followed by UFC 257 on Jan. 23. A rematch between Conor McGregor and Dustin Poirier headlines the pay-per-view event.
Mazdyuk Earns Bellator Contract
Back in November, Darina Mazdyuk became something of a viral star in MMA circles. The 28-year-old Russian won an exhibition bout against a 529-pound man named Grigory Christyakov, defeating her inexperienced opponent via a first-round TKO.
The fight was a gimmicky freak show designed to generate attention. The plan worked, as Bellator signed Mazdyuk to join its roster.
"The idea to hold this fight came from me," Mazdyuk told BJPenn.com. "There was an idea for a fight between a woman and a man. We had been looking for a long time for someone who would agree. The organizers found two fighters and from them, I chose Grigory."
Mazdyuk has martial arts experience and a professional MMA background. She's compiled a 4-1 record as a pro, according to Sherdog. Mazdyuk has fought at lightweight, featherweight, bantamweight, and open weight, according to MMA Junkie.
UFC Contributes to CTE Research Fund
The UFC announced a $1 million donation to the Cleveland Clinic on Thursday, one that will help fund brain health research over the next five years. The company, which donated previously, has now put more than $2 million toward the study, which is researching the long-term impact of repetitive head trauma and the risks of developing chronic traumatic encephalopathy (CTE).
"We want this type of analysis to be a key part of the regulation of combat sports," UFC COO Lawrence Epstein said, via ESPN. "This is not about diagnosing injury. This is about preventing injury from taking place."
The study, which includes more than 100 current and former UFC fighters and boxers, has already begun producing results. In October, doctors published findings that show that female fighters perform better on cognitive tests than do their male counterparts who've had a similar number of fights. The findings also show that MMA fighters do better than boxers in these tests.