No. 3 heavyweight contender Derrick Lewis will face off against No. 8 contender Junior dos Santos in the main event of UFC Fight Night at the Intrust Bank Arena in Wichita on Saturday.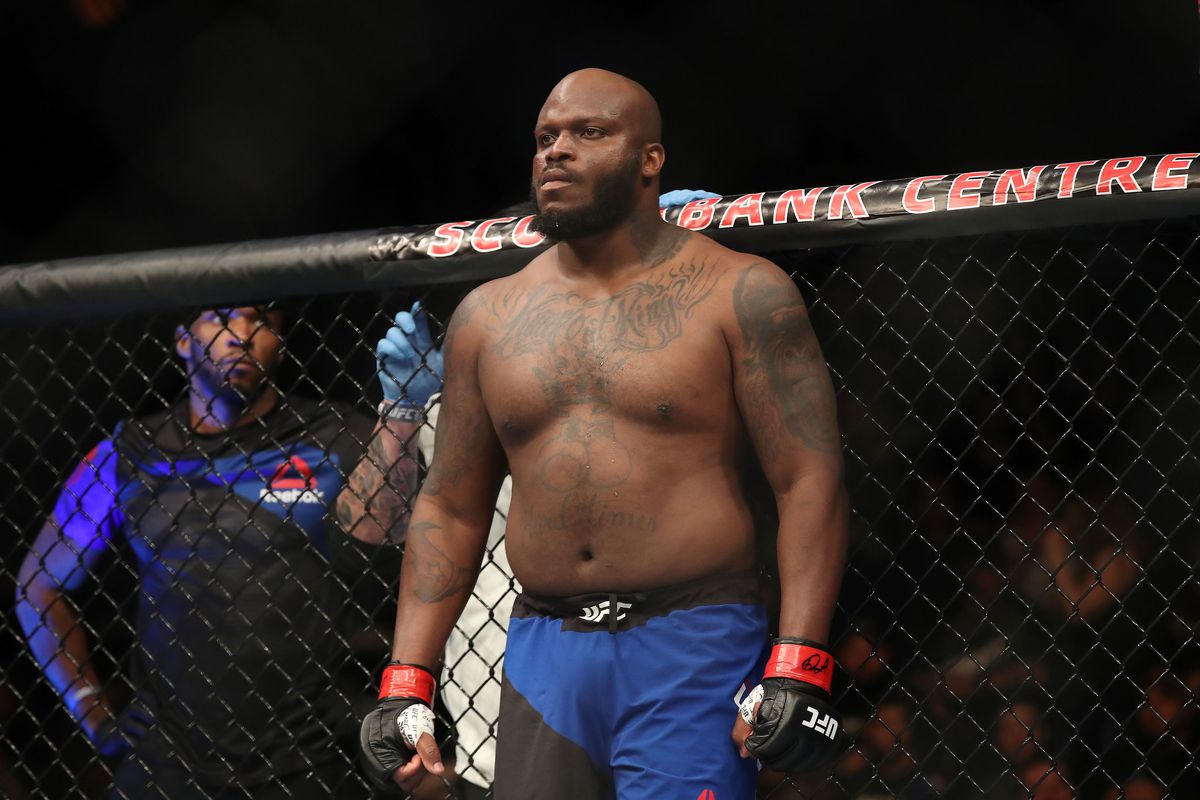 Lewis is coming off a loss to UFC heavyweight champion Daniel Cormier at UFC 230, while Dos Santos has worked his way back into the title picture with wins over Blagoy Ivanov and Tai Tuivasa last year.
Lewis Coming Off Loss to Cormier
Lewis (21-6) has never been one of the prettiest fighters in the UFC heavyweight division. But he has devastating knockout power, which has helped him climb up the rankings every time it seemed as though he couldn't possibly be a top contender.
That culminated in a come from behind knockout win over Alexander Volkov that came with just seconds remaining in the fight at UFC 229. Less than a month later, he was thrown in against Cormier for an unlikely title shot.
That bout ended, predictably, with Cormier winning by submission in the second round. But Lewis' run gave him some star power, and while he may not be the most polished fighter around, he has shown he has the ability to finish anyone he faces.
Lewis certainly thinks he has the advantage against dos Santos, whom he paid little respect in an interview leading up to the fight.
"He's probably the weakest guy that I'm gonna fight out of the guys that I've fought before," Lewis told Helen Yee. "He's probably like the fifth or the sixth guy."
Dos Santos Eyes Return to Title Picture
While Lewis may have the higher ranking, most UFC fans believe that dos Santos (20-5) has the higher ceiling. Wins over Cain Velasquez and Stipe Miocic have shown that he has the ability to compete with the best fighters in the world, and while dos Santos has also lost to both of those men, his overall resume is still strong, and his fundamentals are solid, something that sets him apart from many heavyweights.
Perhaps that's why the 35-year-old dos Santos believes that he isn't far off from another title shot if he can get past Lewis.
"I don't think I have to do much more than winning fights to get to the title fight because I'm already qualified to be fighting for the title," dos Santos told CBS Sports. "I already fought for the title before and people know me and they know what I'm capable of."
That pedigree has made dos Santos a favorite heading into UFC Fight Night Wichita despite being the lower-ranked fighter. Bovada has installed dos Santos as a -210 favorite, while Lewis is fetching +170 odds.
But no matter what the oddsmakers say, Lewis believes he has as good a chance as anyone to walk away with a win on Saturday.
"It's like I say all the time, it's the heavyweight division," Lewis told Yee. "It doesn't matter if the guy's a black belt or if he's a world-class boxer. We still have a 50-50 chance. We're heavyweights, so it's just gonna take one punch."