Welterweights Rafael dos Anjos and Kevin Lee will meet up in the main event of UFC Fight Night 152 in Rochester on Saturday night, in a fight between two contenders who bookmakers see as evenly matched.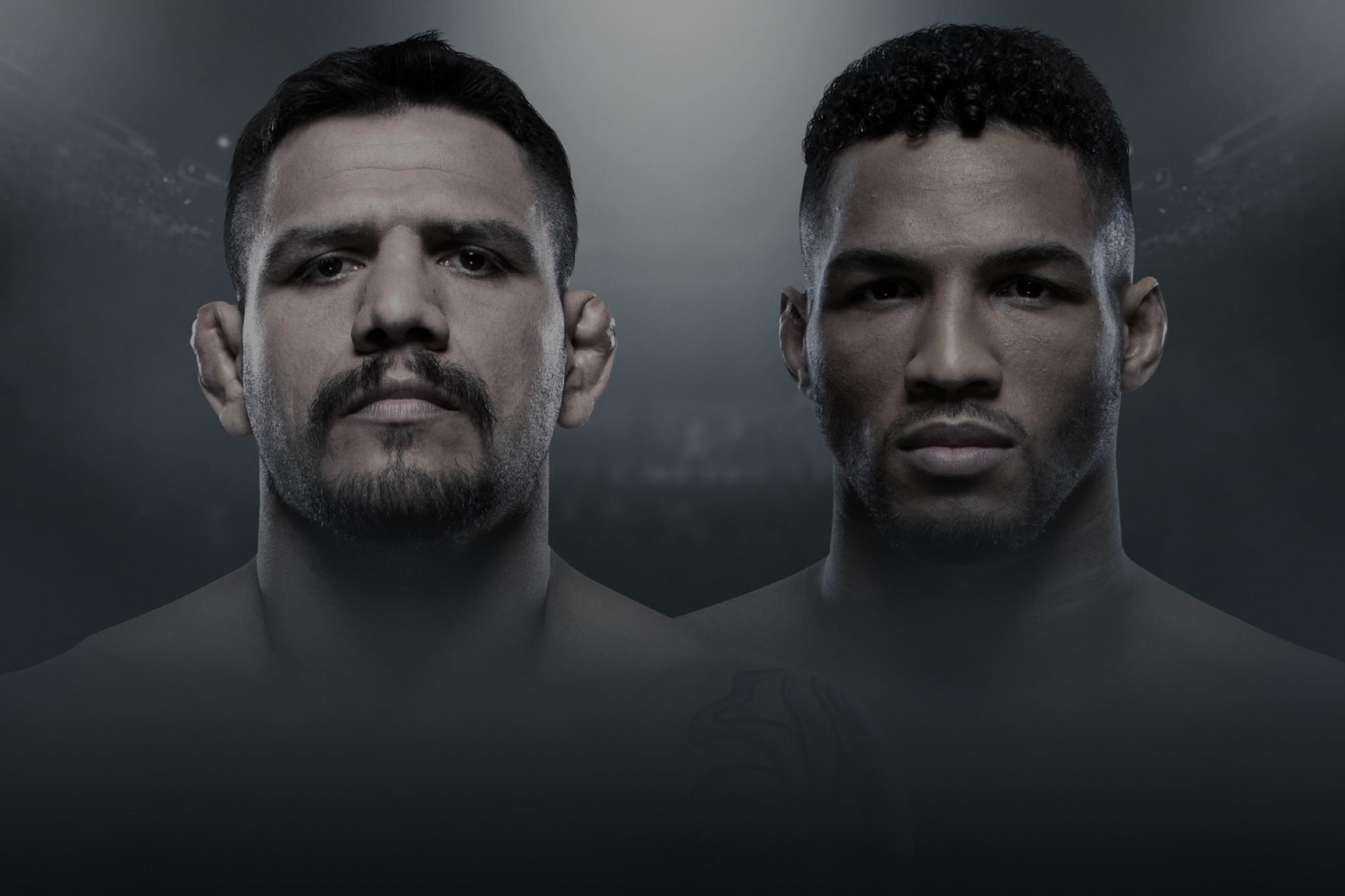 Lee will be making his debut fight as a welterweight after spending most of his career so far as a lightweight, the class in which dos Anjos previously was a world champion.
Lee Coming Into His Prime
While Lee (17-4) has never quite reached the level of success UFC had hoped for when they brought him into the company five years ago, his seemingly long career with the promotion can make it easy to forget that he is still just 26 years old. In many ways, he's still a prospect, and one that has shown quite a lot at a young age: two of his losses came by decision to Al Iaquinta, with another coming to Tony Ferguson.
At the moment, Lee is ranked No. 7 in the lightweight division, and it's unclear whether he's planning a permanent move up to welterweight. But either way, the American believes that he's only now beginning to come into his prime.
"Any serious athlete will tell you there's a process of learning and growing and gaining experience that you have to go through to fully develop your potential, no matter what sport it is," Lee told Yahoo Sports. "There are going to be bumps along the way. It's inevitable. People have seen me grow up as a man and as an athlete in front of their eyes, and they've seen me deal with the good and deal with the bad."
Dos Anjos Needs Wins to Stay in Contention
Conversely, the 34-year-old dos Anjos (28-11) has already reached the mountaintop in his UFC career. In 2015, he defeated Anthony Pettis to earn the lightweight championship over Anthony Pettis, then defended it once successfully against Donald Cerrone before Eddie Alvarez stopped him in the first round in July 2016.
Starting in 2017, dos Anjos moved up to the welterweight division, winning his first three fights before dropping a decision to Colby Covington in a bid to win the interim UFC welterweight title. He last fought in November, again losing by decision to now-champion Kamaru Usman.
While dos Anjos still ranks as the No. 3 contender in the welterweight division, the Brazilian feels like he is in need of a win to keep himself in the title picture.
[I predict] a win. Let's say a submission one," dos Anjos told Combate. "I haven't submitted anyone in years, I think it would be beautiful to score a submission in the second or third round. A win is always good. It won't move me up the ranks, I'm already in third place, but I'm trying to forget about that for a little bit. A win is always good to recover your motivation."
On the surface, this looks like a tough fight for dos Anjos, as Lee represents a superior wrestler – a matchup that he has shown trouble with in his recent losses. But Lee's durability over the course of a five-round fight is a question mark, as is how he'll perform at a higher weight class, giving dos Anjos some advantages that could offset the stylistic challenges.
On balance, oddsmakers seem to think that the two fighters are about on par with each other. FanDuel Sportsbook has Lee (-106) as the slightest of favorites over dos Anjos (-116) heading into UFC Fight Night 152.