Max Holloway and Dustin Poirier will get in the Octagon to fight for the interim lightweight championship on Saturday in the main event of UFC 236 at State Farm Arena in Atlanta.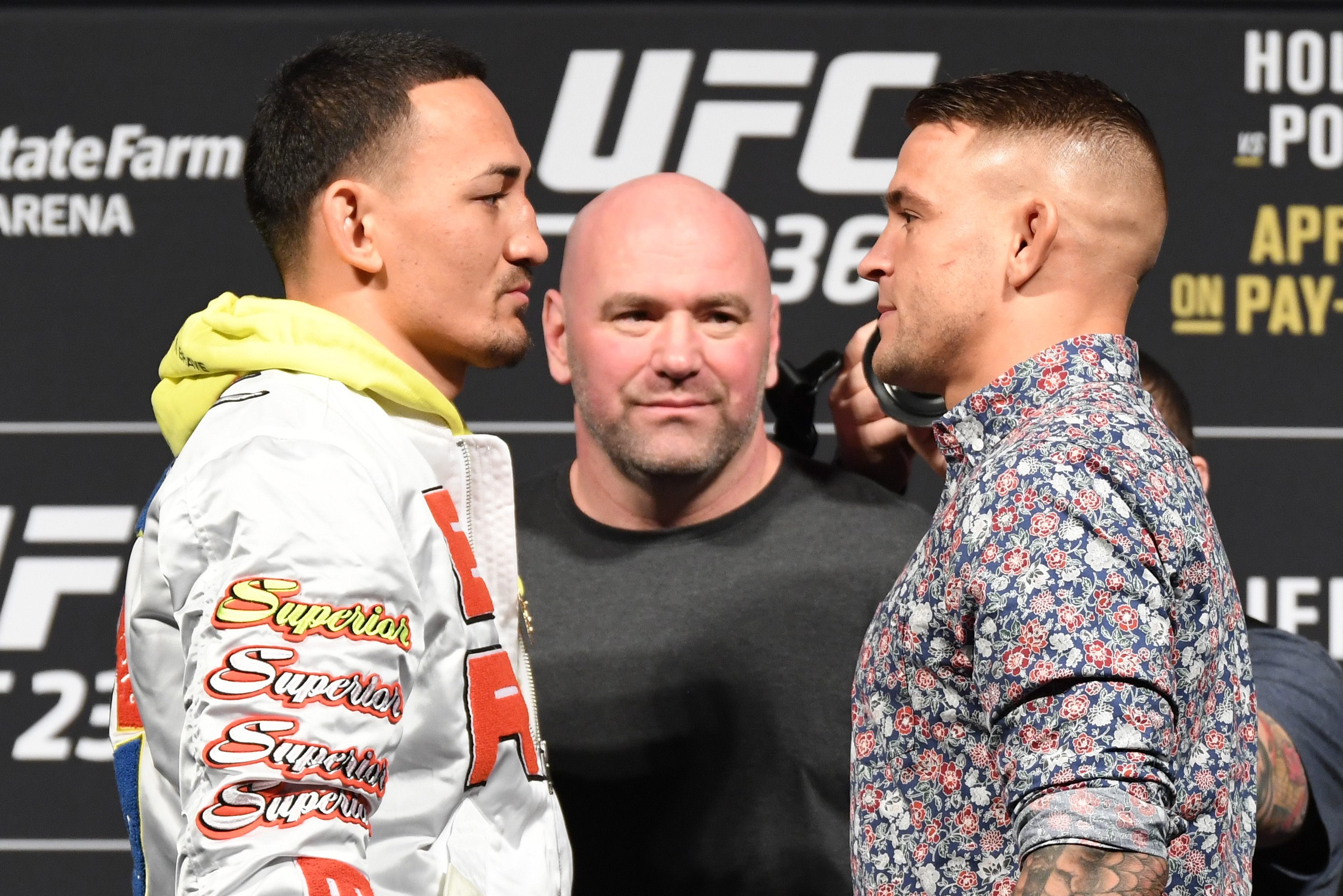 The two men will be competing for the right to call themselves champion in the absence of Khabib Nurmagomedov, who is serving a suspension for his part in the brawl after his win over Conor McGregor at UFC 229.
The Seven-Year Itch
These two have one previous fight under their belt, with Poirier having submitted Holloway with an armbar in the first round of a bout back in 2012. But as Poirier (24-5) is quick to point out, that fight is now ancient history.
"That was seven years ago," Poirier told Sports Illustrated. "Seven years at the top of the best organization in the world, fighting the best guys. He has done that and so have I. He's the undisputed world champion at 145 pounds. He's made the adjustments and he's hitting his stride."
Holloway (20-3) is indeed the featherweight champion, and is looking to become only the third fighter in UFC history to hold a championship at two different weight classes simultaneously. After starting 3-3 in the UFC, he has run off 13 straight victories, with his last loss coming in 2013 when he dropped a decision to McGregor.
Bringing back one of the only men to beat him in his illustrious career sets up a fascinating fight for Holloway. But he told ESPN that he's not nearly the same fighter he was when he was soundly beaten by Poirier seven years earlier.
"The best way to describe it is, like, me right now, I would kill that guy," Holloway told ESPN, talking about the version of him that fought Poirier the first time. "I would literally put him in a cemetery. There is a cemetery down the road from my house. I'd probably go visit him every day."
Holloway Has Advantage in Rematch
That new version of Holloway has established himself as one of the world's greatest fighters, and many believe that he'll prove it yet again at UFC 236. While Poirier is a legitimate lightweight contender, Holloway appears to have the stylistic and athletic advantages in this fight, especially if it is primarily fought upright as a duel between strikers.
Bookmakers appear to agree with that assessment. Holloway (-220) is a significant favorite at the FanDuel Sportsbook, though Poirier (+176) is certainly a live underdog. The most likely scenario sees Holloway winning by stoppage (+120), with the bout unlikely to go the full five rounds and be decided on the scorecards.
The Holloway vs. Poirier tilt isn't the only title fight on the UFC 236 card. The co-main event is an interim middleweight championship fight, with undefeated Israel Adesanya (-182) taking on Kelvin Gatselum (+148) for the title.