Robert Whittaker will defend his UFC middleweight championship against No. 4 contender Kelvin Gastelum in the main event of UFC 234 on Sunday in Melbourne, Australia.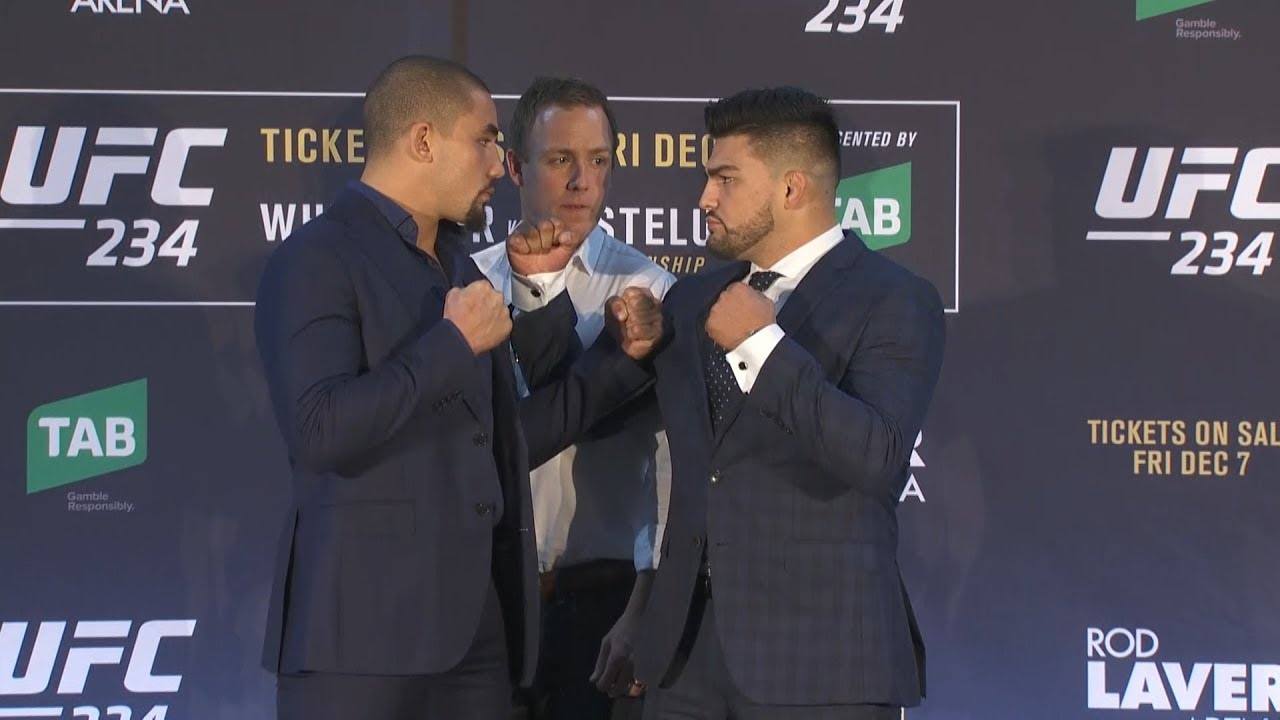 Whittaker (20-4) will look to run his UFC winning streak to ten fights in front of a supportive Australian crowd against Gastelum (15-3), who is coming off of a split decision victory over Ronaldo Souza at UFC 224.
White: Whittaker is Most Underrated Champ
Compared to some of UFC's biggest stars, Whittaker has earned relatively little praise from fans and pundits. But UFC president Dana White says that the middleweight champion's game is way better than his reputation.
"Rob Whittaker is the most underrated champion in the UFC right now," White told The Daily Telegraph. "A great fighter who just hasn't got the credit he deserves. But let me tell you something, it all works out eventually."
Some, including White, have speculated that Whittaker doesn't have the buzz of some other top UFC stars because he's not much of a talker. But while he may not generate hype in the same way that a Conor McGregor can, Whittaker seems to be okay with sharing the spotlight.
"I have the best team in the world and the best coaches in the world and there's no doubt about that, I don't think," Whittaker told Yahoo Sports. "I'm pretty fortunate in that regard."
Gastelum Hardened by Past Failures 
Meanwhile, Gastelum is trying to reach the level that he seemed destined for after winning The Ultimate Fighter six years ago. At just 21 years old, the Arizona native thought success would come easily in the UFC. But a positive test for marijuana that cost him a win over Vitor Belfort and a couple of missed weight cuts in an attempt to fight as a welterweight have slowed his progress.
Gastelum now believes that those setbacks have only served to prepare him for his title shot at UFC 234.
"I've had some deep lows, but in this sport, you also have the highest of highs. I've had all of it," Gastelum told the Los Angeles Times' Lance Pugmire. "You definitely learn from mistakes and adversity and I feel like those setbacks are a catapult to your true destiny. Those things needed to happen for me to be molded to the person I am now, who can handle these things."
While Gastelum is a talented fighter, oddsmakers think that the Australian champion will have the best of the main event. Whittaker is a -240 favorite according to Bovada, while Gastelum has been installed as a +190 underdog.
Undefeated Adesanya Battles Aging Silva
The main event isn't the only middleweight action on the UFC 234 card. The co-main event features a battle between No. 6 Israel Adesanya and No. 15 Anderson Silva. The undefeated Adesanya (15-0) has only been in the UFC for about a year, but he has quickly become one of the fastest-rising stars in the promotion.
With Adesanya likely in line for a title shot with one more big win, the UFC has put him up against the legendary Silva (34-8) in order to legitimize that push. While Silva (+375) is still capable of putting up resistance against elite fighters, he is well past his prime at 43, and oddsmakers have made Adesanya (-550) a heavy favorite to stay unbeaten.