One of the greatest female fighters in mixed martial arts history will take center stage at UFC 222 in Las Vegas tonight, when Cristiane "Cyborg" Justino takes on Yana Kunitskaya with the UFC Women's Featherweight Championship on the line.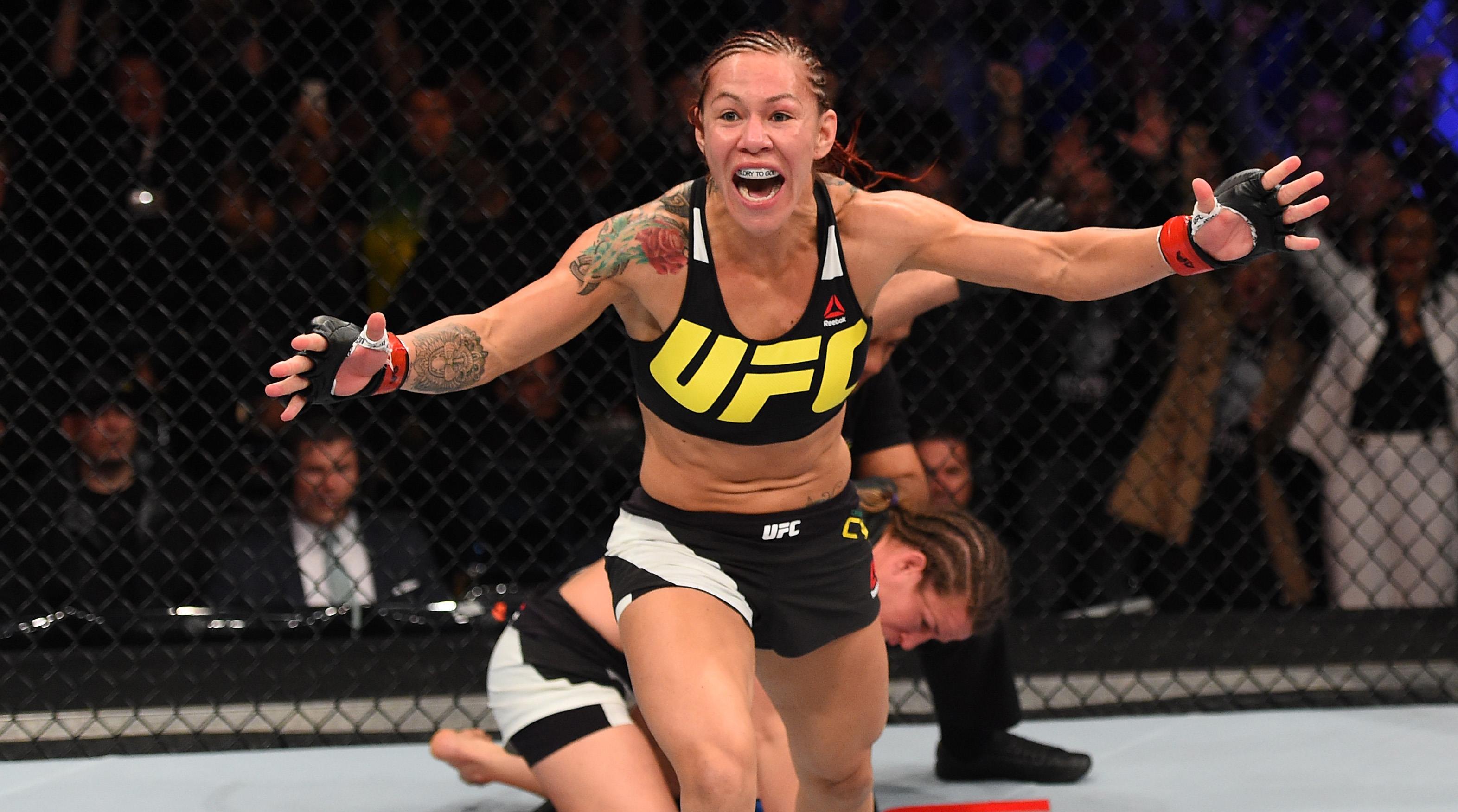 Justino was a late replacement as headliner for the card, as the original main event was meant to feature Max Holloway taking on Frankie Edgar. But after Holloway was sidelined with a leg injury suffered in training, Cyborg stepped up just four weeks before the event to jump into the featured matchup.
The fight pits Justino (19-1) up against Kunitskaya (10-3), a 28-year-old Russian fighter who has a lot of promise but isn't expected to put up much of a fight against the legendary champion. The relatively unknown Kunitskaya is capable of mounting impressive striking offense both from boxing and kicking, but Justino has shown little trouble dealing with that style of fighting in the past.
Moreover, Cyborg is also the larger and stronger of the two, suggesting that every advantage sits with the current champion. Justino is listed as a -2000 favorite at bwin, meaning that Kunitskaya (+700) would have to pull one of the largest upsets in UFC history to become a featherweight champion.
Undefeated Ortega Challenges Veteran Edgar
The other marquee contest is the co-main event between Edgar (21-5-1) and the undefeated Brian Ortega (13-0). When Holloway was forced to drop out, the UFC found another intriguing opponent for Edgar in Ortega, an impressive grappler who may be one of the best jiu-jitsu fighters in the weight class.
But Ortega has shown weaknesses in his standup game, where he has been particularly poor defensively. According to Sherdog, he is currently taking 5.23 significant strikes per minute, a figure that is hard to believe for a fighter who has had such success so far in his career.
The fact that Edgar has typically been able to avoid submissions means that some of Ortega's biggest weapons could be somewhat neutralized. That's likely why Edgar (-182) has been installed as the slight favorite, though Ortega (+130) is certainly given a real chance of pulling an upset that could send his already promising career to a new level.
Undefeated Dern's UFC Debut
One of the most anticipated fights on the card comes a bit earlier in the night, when Mackenzie Dern (5-0) makes her UFC debut against Ashley Yoder (5-3). While Dern has been a professional MMA fighter for less than two years, she is also a two-time world champion in Brazilian jiu-jitsu.
In Yoder, the UFC has given Dern an opponent she will likely be able to handle without facing any threats that could end the fight early. While there are still questions about Dern's striking, she is expected to have Yoder's number when the match goes to the mat.
While it's still unclear where Dern's skills will put her in the UFC hierarchy, most observers think she will come out on top in her first fight. She has been made a -455 favorite over Yoder (+280), who doesn't have a clear road to victory on paper.