It doesn't take a defensive genius to figure out the game plans for the University of Alabama-Birmingham and Northern Illinois in Tuesday's Baca Raton Bowl. Both programs practice a run first, pass later philosophy. UAB is favored by 2.5 points.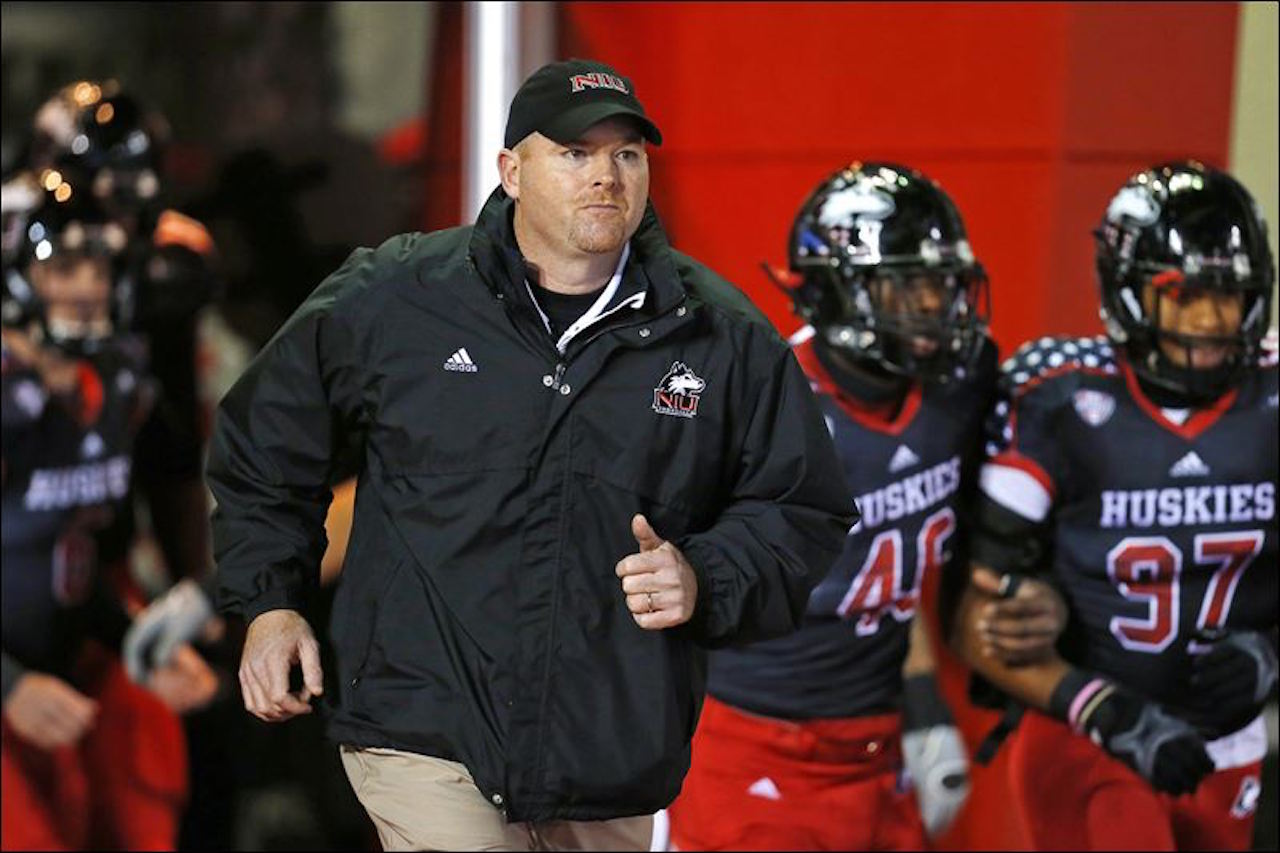 The Blazers, who finished 10-3 and won the Conference USA Title, feature a rushing attack that features standout sophomore Spencer Brown, who gained 1,149 yards. It is the second straight year he has gained more than 1,000 yards. Brown is averaging 4.7 yards a carry and 16 touchdowns. The team was ranked 29th in the country in rushing yards.
Brown has the advantage of having four members of his offensive line that earned all-conference honors. Justice Powers was named to the first team while, Rishard Cook, James Davis and Malique Johnson each earned second-team honors this season
But this group might face their biggest challenge of the season. NIU features a defense that ranked first in the Mid-Atlantic Conference in rush defense, limiting opponents to just 2.7 yards a carry and 109.7 yards a game. They held Big 10 opponent Iowa to 168 yards, the most they allowed all season.
Huskies defensive tackle Ben LeRoy knows what he and his teammates will face, and are zeroed in on stopping the run.
"They're a physical team. They're a tough team. They want to run the football," LeRoy said. "That's a pretty close image to our offense. We want to impose our will. We want to run the ball all over people. That's the big similarity. Just have to be ready for a fight."
Offenses Mirror Image
NIU, which finished the season 8-5 and won the MAC Championship, focuses on running the ball as well. The Huskies had 553 carries to just 372 passing attempts.
While UAB has one main rusher, NIU spreads the carries around. Tre Harbison is the main tailback, and he needs just 15 yards to reach 1,000. Marcus Jones, Jordan Nettles are the other two running backs, and quarterback Marcus Childers is also able to scamper out of the backfield.
Childers has shown, however, that he is more than capable of passing the ball. He had 300 yards and four scores in the conference championship.
If the Blazers are going to win this game, they are going to have to show their No. 1 rank in in the conference on total defense wasn't a fluke.
One Goal Unfulfilled
Since coming to NIU six years ago, coach Rod Carey has led the program to one of the elite in the Mid-American Conference. He has won the conference championship twice, compiled a 25-2 record against MAC East opponents in the regular season.
One item that Carey hasn't accomplished is winning a bowl game. He is 0-4, but isn't too concerned about that streak.
"There have been a lot of good football coaches with really bad bowl records and I know a lot gets made out of that," Carey said.
UAB didn't have a football team two years ago. The university shut down the program for the 2015 and 2016 seasons, but revived it last year. The team made a bowl game in 2017, but was blown out by Marshall. This year coach Bill Clark said the mindset is different.
"We were literally happy to be there," Clark said. "I think we were just so proud to have made a bowl and I think that process to get those eight wins seemed like it was just a constant struggle and a fight. But I think we went into that game just more excited about the experience."