The state commission is calling it an exhibition that's "not about competition." Organizers say that there could be knockouts, and that there will be a winner. Either way, Mike Tyson will face off against Roy Jones Jr. on Saturday night at the Staples Center in Los Angeles, in a battle between two legendary boxers who are decades past their peaks.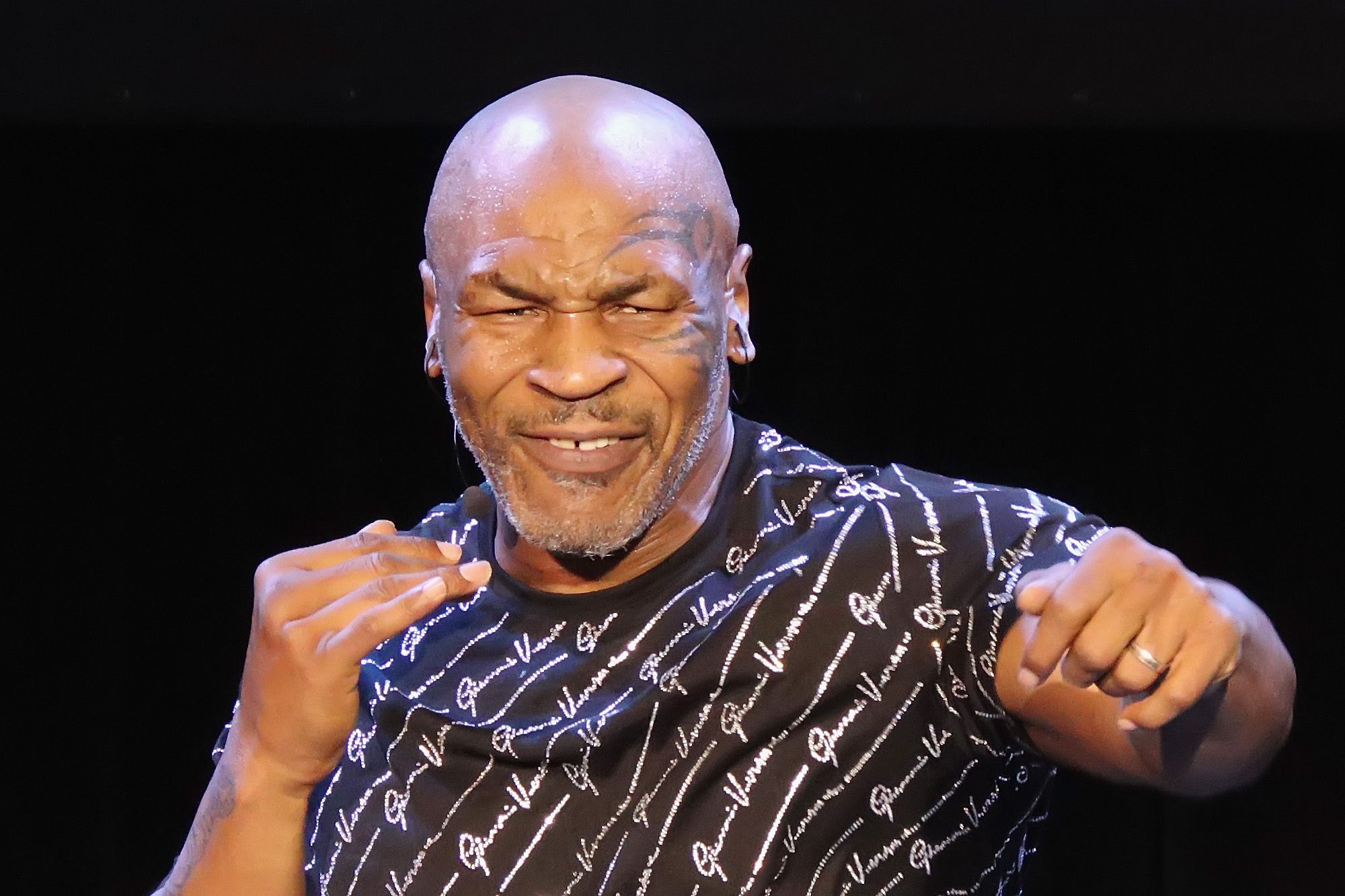 FanDuel Sportsbook lists Tyson as a -230 favorite over Jones (+176), though there are still a handful of outstanding questions about exactly what rules will govern the fight.
Commission, Organizers Differ on What Fight Will Look Like
Entertainment platform Triller announced the rules for the fight this week. Tyson and Jones will compete over eight, two-minute rounds using 12-ounce gloves. While both fighters underwent voluntary drug testing, the bout is officially an exhibition, and won't count toward their records.
That's about where the agreement on the fight seems to end. California State Athletic Commission executive officer Andy Foster says that the fight is a true exhibition, that there will be no traditional judging, and that there may not even be a winner declared. He's suggested that the fight won't go past the level of hard sparring, that the fighters won't go for knockouts, and that a bad cut would immediately end the fight.
"I want the public to know what this is because I don't want people to be disappointed," Foster told MMA Fighting. "There's no official judges. The WBC is going to have some guest celebrity judges remotely, not official, not 10-9, nothing like that. No cumulative score. No winner announced. That's a very entertainment centered thing."
But Triller co-owner Ryan Kavanaugh sought to dispute that take, claiming that this will be far more like a normal fight than the state athletic commission is saying.
"Know there have been some false rumors swirling, so to be crystal clear: the WBC is scoring the fight. There could be a knockout and there will be a winner," Kavanaugh said in a statement. "Anyone who says there is going to be no judging or no winner either does not understand the rules or has their own agenda."
Tyson, Jones Both Treating Exhibition Like the Real Thing
According to coach Rafael Cordeiro, Tyson is treating the bout like a real fight, and expects Jones to do the same.
"Two legends in the ring, they both are going for the finish," Cordeiro told MMA Fighting. "No one spars a full month for an exhibition. It will be a real fight. We respect Roy because Roy is coming for a real fight, and that's what makes this match so different."
Tyson comes into the fight at 54 years of age, while Jones is 51. While both former champions may still possess a fighting spirit, nobody will judge either man's career based on what they do on Saturday. And yet, Jones has suggested that part of his reason for taking this fight is concern over what might happen if he didn't.
"They respect you because you're a legend, but they also respect you because you was a legend that didn't duck nothing," Jones told ESPN. "So if you duck Mike Tyson, something that you wanted to do in your prime, if you duck it now, are you really still gonna be looked upon as that legend?"