Lineal heavyweight boxing champion Tyson Fury will be on his guard Saturday in Las Vegas as he faces undefeated Tom Schwarz at the MGM Grand.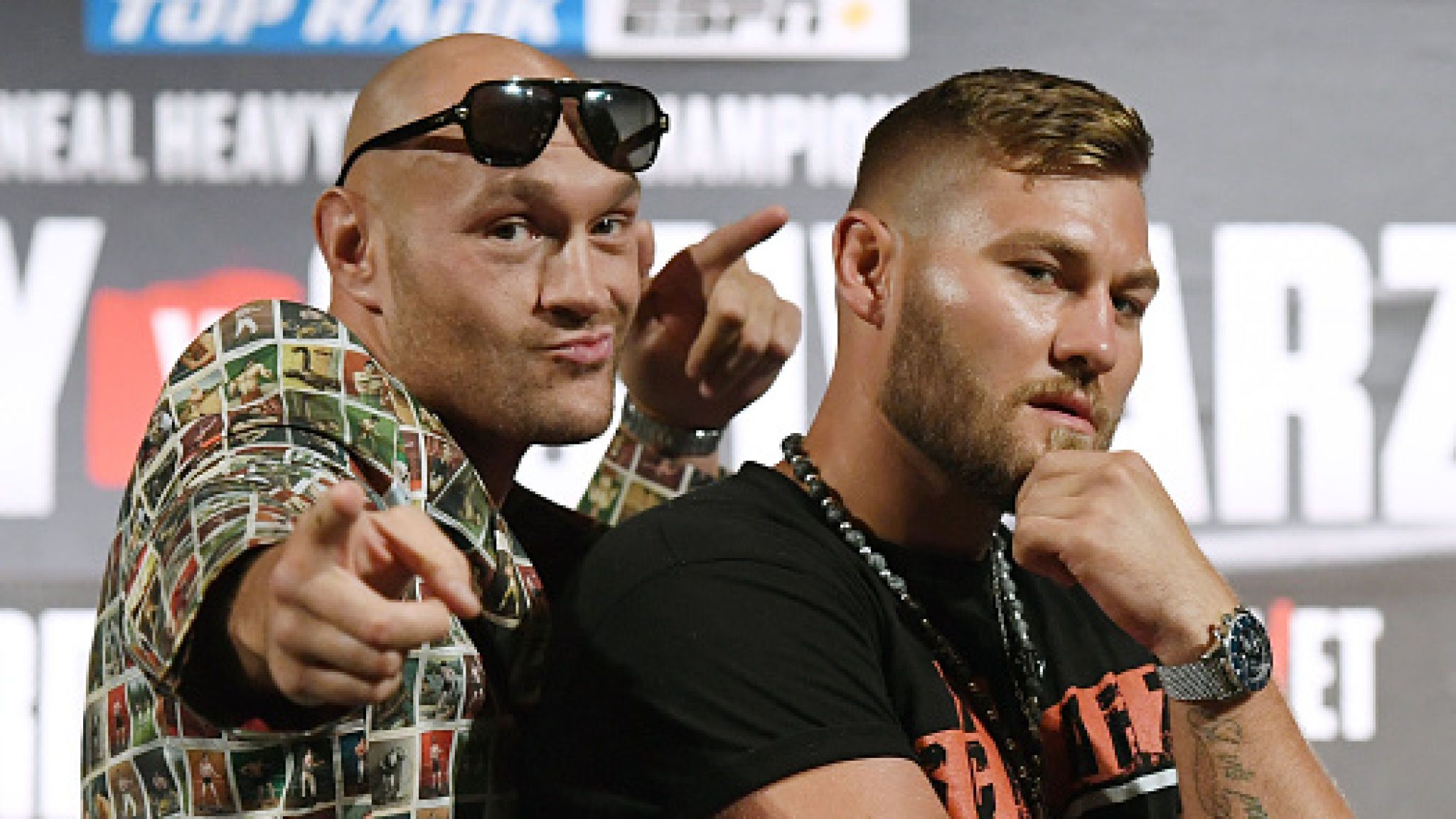 Fury will come into the fight as a prohibitive favorite, but will be wary of suffering an upset like the one that befell Anthony Joshua earlier this month, when the unified heavyweight champion lost his titles to unheralded Andy Ruiz Jr. at Madison Square Garden.
Fury Needs Win to Stay in Title Picture
That stunning outcome left the top of the heavyweight division wide open, leaving more legitimate – and compelling – contenders in boxing's premier showcase weight class than there have been in years.
Near the top of that list is Fury (27-0-1, 19 KOs). Coming off of an entertaining draw with Deontay Wilder (41-0-1, 40 KOs) in December, the British fighter is poised to be part of the title reunification picture. But to do so, he'll have to avoid a surprise from Schwarz (24-0, 16 KOs), a relatively unknown German who has never before fought a top contender.
"As we saw last week, you can't overlook anybody," Fury told reporters. "This is heavyweight boxing and Tom Schwarz knows if he beats Tyson Fury, then he's set for life. He becomes a multimillionaire, he gets to headline big shows and all his dreams come true."
But while Fury says he has trained to be ready for whatever Schwarz throws at him, he doesn't expect to have trouble figuring out how to win the fight.
"You're talking to a king," he said. "I'll figure him out within the first five seconds of the fight. Because that's what I do. Within five seconds I'll know exactly what to do with him."
Schwarz: Fight is 'A Dream Come True'
Schwarz comes into the fight as a wild card. Top Rank chairman Bob Arum told ESPN that the German was chosen because he sits highly in the rankings of most of the major boxing organizations. At 6-foot-5, he's also the kind of large fighter that won't present too much of a contrast in styles for Fury, who expects to fight Wilder – who stands 6-foot-7 – again assuming he wins on Saturday.
Still, Schwarz is far down the list of top heavyweights according to most independent experts, with the BoxRec ranking system placing him down at No. 56. That's largely due to the quality – or lack thereof – of his opposition so far in his career. Still, Schwarz believes that he can give the undefeated Fury a fight.
"I think Tyson Fury is the best fighter in the world," Schwarz told reporters via a translator. "This is what I've been working for since I was a kid. A fight in Las Vegas against Tyson Fury is a dream come true. While I appreciate Tyson as a great fighter and a sportsman, I am young, ambitious and in the top of the world rankings. I've won 24 fights. I've got nothing to lose, and my 25th victory will come against Fury."
If Schwarz comes away with the win, it'll be a similar upset to the one pulled by Ruiz, who came into the fight with odds of around 12/1 at most sportsbooks. William Hill is listing the German challenger at 10/1 for Saturday's fight, with Fury fetching 1/25 odds.