ESPN reported Thursday that heavyweight champions Tyson Fury and Anthony Joshua are in talks for a potential unification bout that could take place somewhere in the Middle East.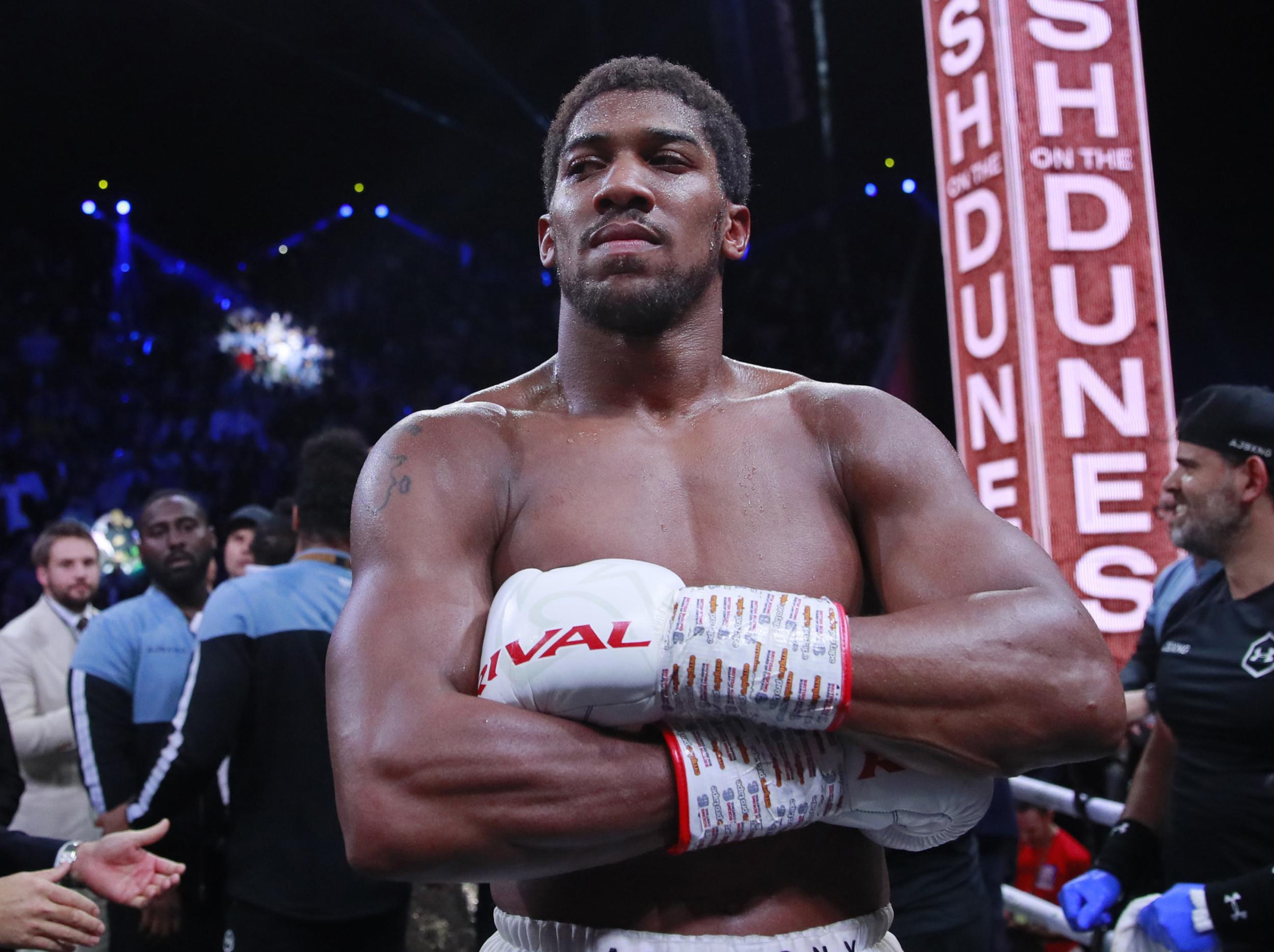 However, any such bout would have to work around existing agreements that would see both champions fight other opponents in the near future.
Early Fury vs. Joshua Talks Center on Location
Deontay Wilder is exercising his contractual right to a rematch after his knockout loss to Fury in February. Meanwhile, Joshua plans to fight mandatory challenger Kubrat Pulev. Joshua and Pulev scheduled a fight on June 20, but canceled the bout due to the ongoing COVID-19 pandemic.
Sources told ESPN that MTK Global is representing Fury in negotiations on behalf of the fighter's co-promoters, Top Rank and Queensberry Promotions. According to the ESPN report, that arrangement is necessary due to a rift between Frank Warren of Queensberry Promotions and Eddie Hearn of Matchroom Boxing, which promotes Joshua.
"We're talking to MTK about where that fight would take place," Hearn told ESPN." At the moment, the main focus for everybody [are] the contractual situations."
According to Hearn, the main discussions are about what location might host the fight, as it's unclear whether the fight could happen with a live crowd in late 2020 or would have to wait until sometime into 2021.
Bob Arum of Top Rank echoed that sentiment.
"Let's see what type of offers we get from the Middle East, because there is a real frenzy with Saudi Arabia, Qatar, with the Emirates, to do events, to open up these countries in the winter and into next year," Arum said, via ESPN. "It would be foolish for us to not consider those types of offers."
Wilder, Pulev Have Contracted Fights with Champions
Wilder – and, to a lesser extent, Pulev – will also have something to say about these plans thanks to their contractual leverage.
"As far as we are concerned, the next fight for Deontay Wilder is the third fight with Tyson Fury," Wilder co-manager Shelly Finkel told BoxingScene.com. "Unless we are told different, those are the only plans we have for Deontay's next fight."
"We understand that a fight with Fury and Joshua is big for the United Kingdom," Epic Sports CEO Ivaylo Gotzev, who co-promotes Pulev with Top Rank, told BoxingScene.com. "The last we checked, we do not all live under a newly established British Empire. Let's just all do the right thing and move forward with the fights we have in writing."
Whether it happens immediately or after other bouts, a prospective matchup between Fury and Joshua would likely be the biggest draw in the boxing world at the moment, provided both remain champions.
Fury (30-0-1, 21 KOs) holds both the lineal and WBC world heavyweight titles, winning the WBC crown from Wilder in 2020. Meanwhile, Joshua (23-1, 21 KOs) regained the WBA, IBF, WBO, and IBO titles in December by defeating Andy Ruiz, avenging an upset loss from June 2019.