South Dakota racetrack operators who plan to host crowds of 500 or more people this weekend are defending their planned auto races, saying they are breaking no laws and are taking several precautions to guard against COVID-19 transmission. The races, which were announced on Monday, are scheduled for Saturday at Park Jefferson International Speedway and Sunday at Raceway Park. Both facilities are in North Sioux Falls, South Dakota, and are less than a half-mile from each other.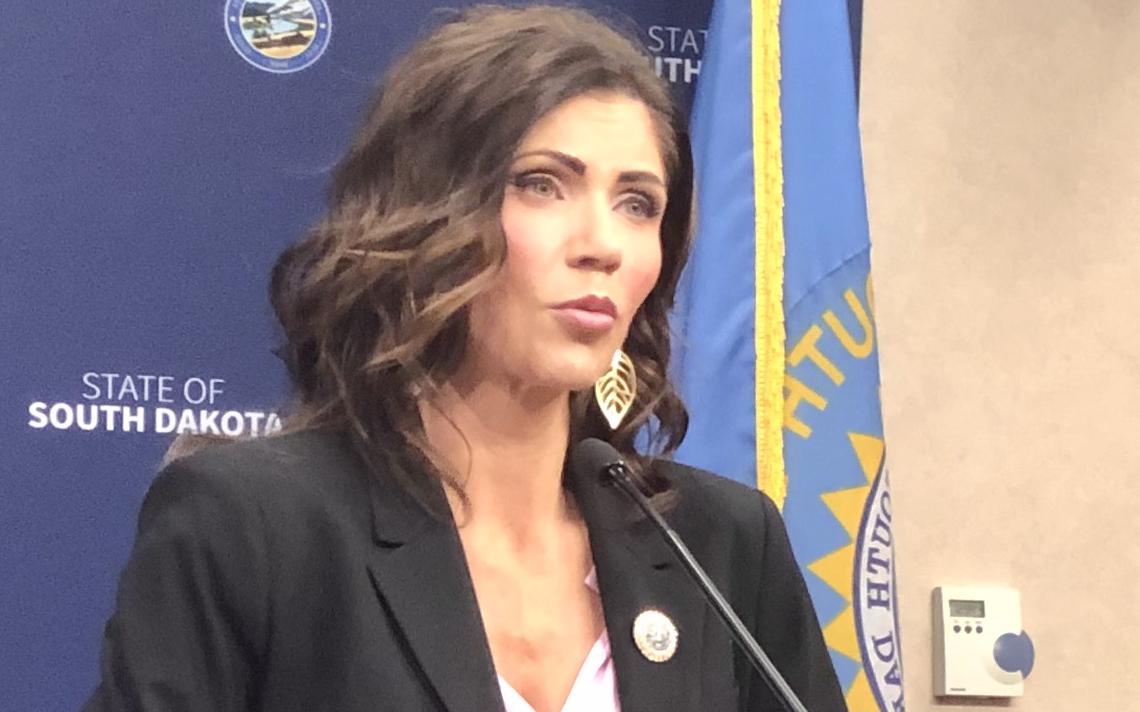 The global pandemic has shuttered all professional and college sports in the United States, with 42 states under stay-in-place orders issued by their governors. South Dakota, North Dakota, Nebraska, Iowa, and Arkansas have no such restrictions. Wyoming, Utah, and Oklahoma have partial restrictions.
With no law prohibiting it, organizers of the South Dakota races are free to host the events. An official with the Union County police department posted on its Facebook page that, since there are no orders for businesses to close, officials have no legal right to shut down the events.
Governor Criticizes Auto Races
When Gov. Kristi Noem was asked about her opinion regarding the South Dakota auto races during her Monday press conference, she said she was unaware they were being held. She added, "Let me communicate with those folks and see what their plans are."
The following day Noem, who has been chastised by some for her handling of the state's COVID-19 response, said she is opposed to the races being held.
"I can encourage people not to go, I don't think it's a good idea for them to attend," Noem said. "I still recommend that we follow the plans that I have laid out for South Dakota where we don't gather in sizes of over 10 and that folks continue to social distance if they're not feeling well to stay home and to wash their hands."
The state currently has 1,755 positive COVID-19 cases, with eight deaths. Union County, which is where the races will be held, has seven total positive test results. While Noem hasn't issued a statewide stay-in-place order, she did sign an executive order suggesting residents practice social distancing.
Race Organizers Promise Safety First
Officials at both South Dakota racetracks claim they are taking severe measures to protect fans during the auto races, including limiting the number of tickets being sold for the events. Park Jefferson International Speedway, which holds 4,000 patrons, will only allow 700 spectators to attend on Saturday. All of its tickets have been sold while Raceway Park, which holds 1,500 fans, is limiting admission to 500 people. As of Monday, track officials said 310 had been sold.
Every spectator will be required to wear a face mask and everyone will have their temperature taken at the entrance and hand sanitizing stations will be featured throughout the facilities. In addition, concession stands will be cashless and Park Jefferson's clubhouse area will be closed.
Adam Adamson, owner of the Park Jefferson track, is aware of the criticism surrounding the race, and said he is trying to host an evening of racing that puts the health of spectators first.
"We intend to go overboard on following CDC guidelines," Adamson added. "We're just a small race track in rural South Dakota trying to give some entertainment and a little bit of a break from some of this madness that's going on right now. We think we can do so in a safe environment."