There are two games on Friday in the first full week of NFL preseason football. The first game is Tampa Bay at Pittsburgh, followed by Minnesota at New Orleans.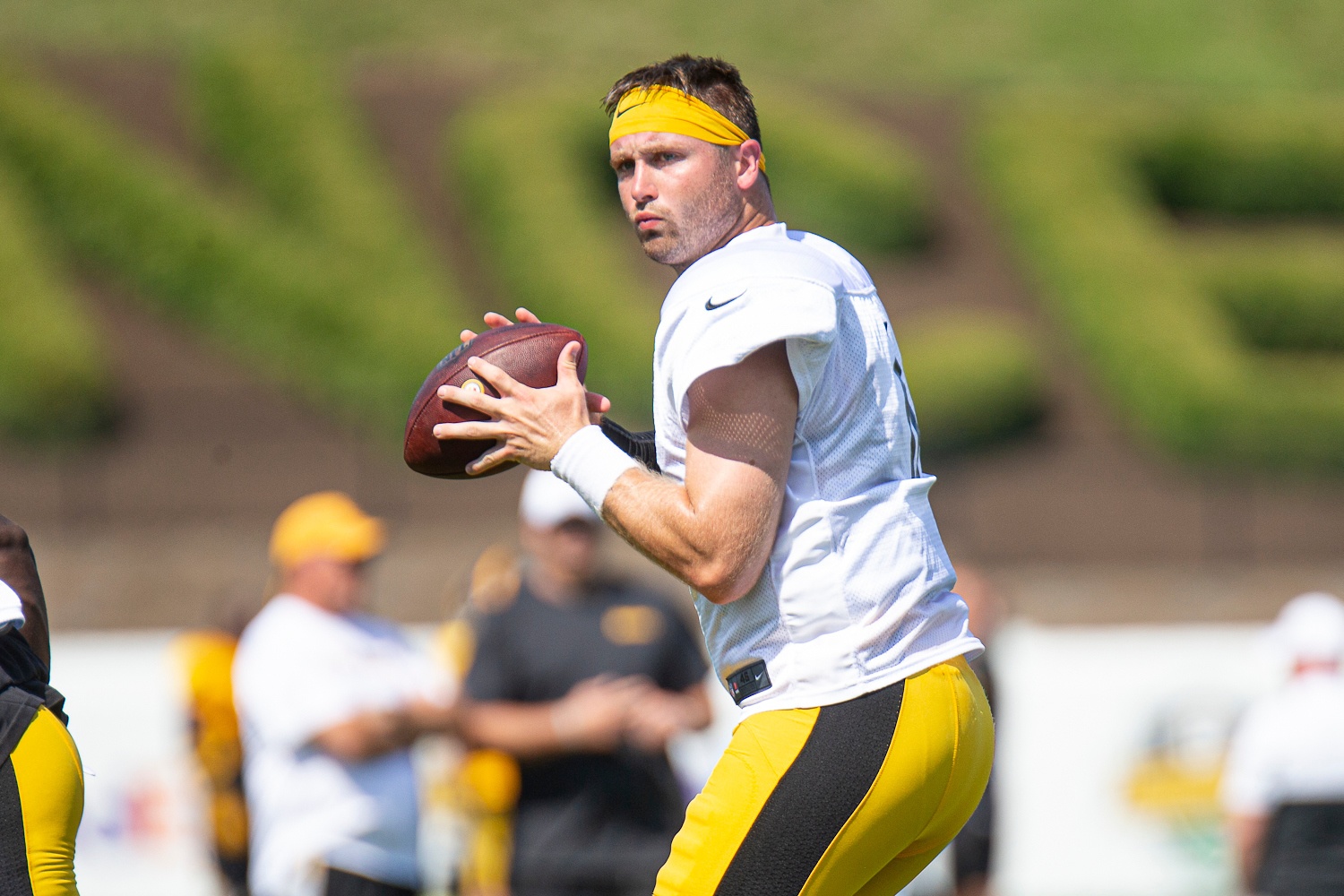 The Steelers are favored by 2.5 points, and the over/under is 37. The Saints are three-point picks against the Vikings, and the over/under is 37.5.
Bruce Arians has the herculean task of trying to make Tampa Bay a decent football team, after years of futility. The Bucs, who haven't made the playoffs since 2007, finished their second consecutive 5-11 season. Arians replaced Dirk Koetter as head coach, and management is hoping he can bring the same success he did early in his tenure with Arizona.
Tampa Bay went 2-2 in preseason last year. Arians has had only one winning record out of five preseasons.
Pittsburgh on the other hand, tends to thrive in preseason, at least recently. The last two seasons the Steelers went 3-1.
Pittsburgh QB Battle
While Josh Dobbs and Mason Rudolph have been battling for the No. 2 spot, they could be the odd man out if they lose that competition. Undrafted Devlin Hodges was brought in as the fourth signal caller during rookie camp in the Spring, and has been turning heads. He should see a lot of action against Tampa Bay offensive coordinator Randy Fichtner told the Pittsburgh Star Tribune.
"We liked him in the rookie minicamp, and he actually did a really nice job," Fichtner said. "We've increased his reps out here, and it hasn't been too big for him. He obviously throws a lot of completions."
Tampa Bay Defensive Woes
Pittsburgh QBs should have more time than usual to throw since Tampa Bay's defense is missing three starters. Defensive tackle Vita Vea injured his left knee in Tuesday's practice and will undergo more tests. He had an MRI and has fluid in the knee.
"We did the MRI right away on Vita," Arians said. "A little fluid in there, a little swelling. So we'll do another one Friday. There's nothing really to report on what it is yet or how much timetable as far as return. We'll know more after Friday. But the original prognosis was good."
The team was already without outside linebacker Jason Pierre-Paul, who hasn't returned from an offseason neck injury suffered in a car accident, and inside linebacker Lavonte David, who had arthroscopic surgery on his left knee.
Bridgewater Facing Old Team
For New Orleans backup QB Teddy Bridgewater the preseason game against Minnesota will have more meaning. The former Viking will be facing his old team for the first time since he suffered a horrific knee injury in 2016.
Now fully healed, Bridgewater told the Twin Cities Pioneer Press that he is eager to face his former team.
"It'll be fun," Bridgewater said. "Those guys know me, I know those guys. It will be great to just be on the other side. Usually, when I used to go against those guys, they couldn't touch me. But now the red jersey is off. I'm just looking forward to seeing those guys and competing against those guys."