President Donald Trump might have round-the-clock protection, but apparently his golf scores do not. The United States Golf Association announced that the commander in chief was the victim of a hacker, who posted several erroneous scores on the golf handicap website.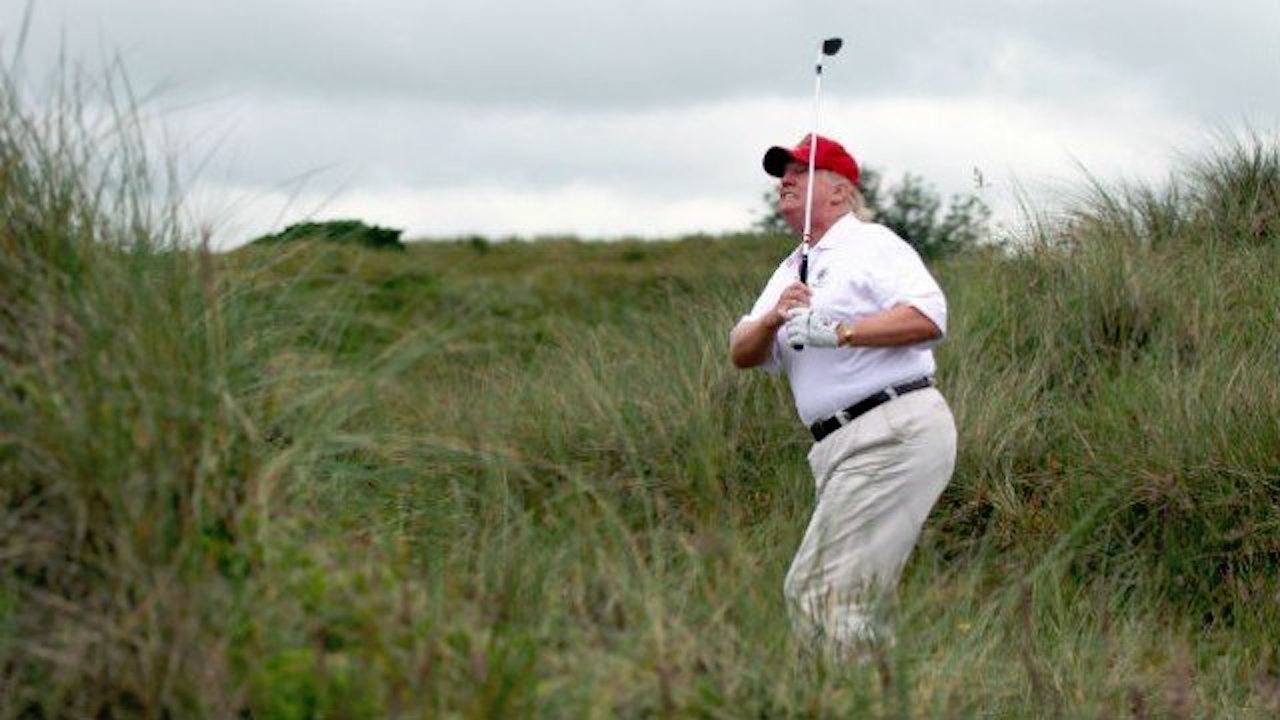 A golf handicap is used to measure a recreational golfer's ability, and to calculate a net score in stroke play, thus allowing players of different levels to play against each other on more equal terms. To have a legitimate handicap, golfers are required to post each round they play so an accurate handicap can be established.
Trump does not post most of his scores, but apparently some unidentified computer hacker did so for him. The first score would have been a career low, the next four would have been some of his highest.
White House Scandal?
The first post to the Golf Handicap and Information Network (GHIN) was a 68, put up on May 15. Though Trump has had several weekends at his private club Mar-A-Lago Club in Palm Beach, Florida, this was the first score posted on his GHIN page.
A few hours later, four more scores, 101, 100, 108, 102, were added to his page. It was pointed out to the USGA, and the organization's managing director of communications, Craig Annis, said the five score were removed.
"We have become aware of reports in the media questioning recent scores posted on President Trump's GHIN account," Annis said. "As we dug into the data it appears someone has erroneously posted a number of scores on behalf of the GHIN user. We are taking corrective action to remove the scores and partnering with our allied golf associations, and their member clubs, to determine the origin of the issue."
Trump claims to be a 1.8 handicap, which would put him in the top 4 percent of golfers worldwide. His last posted score was a 96, 24 strokes above a par 72 golf course. If he indeed was a 1.8, his score should be closer to par.
Quantity, not Quality
A website, trumpgolfcount.com, calculates Trump's rounds of golf at 177 since his inauguration, at a cost of $99 million to taxpayers. But since he took office, Trump has only posted one of those rounds, the October 2018 round.
Famous UCLA basketball coach John Wooden once said, "Sports doesn't build character, it reveals it," and Trump's dubious follies on the golf course are legendary.
So much so, that former Sports Illustrated writer Rick Reilly has compiled several of them in a book he recently wrote entitled, "Commander in Cheat." Reilly paints an extremely unflattering picture of Trump and golf, including the claim he has won 20 club championships.
"Once a year, every country club has a club championship for the best players," Reilly said in an interview with Vox.com. "It lasts two or three days, and it's a big thing if you win it. The best player I know of at this level won eight of these club championships — that's the most I've ever heard of.
Trump's going around telling people he has won 20. But that's 100 percent a lie. I actually played with him once, and he told me how he does it: Whenever he opens a new golf course, because he owns 14 and operates another five, he plays the first club champion by himself and declares that the club championship and puts his name on the wall. But it's usually just him and Melania in the cart and nobody else. He just makes it up."