Every middle school social studies student knows that the United States presidential race isn't one election, but actually a series of state-level contests for electoral votes. That's great news for bettors, as it means sportsbooks are offering odds not only on whether Donald Trump or Joe Biden wins the overall race, but who will triumph in each battleground state.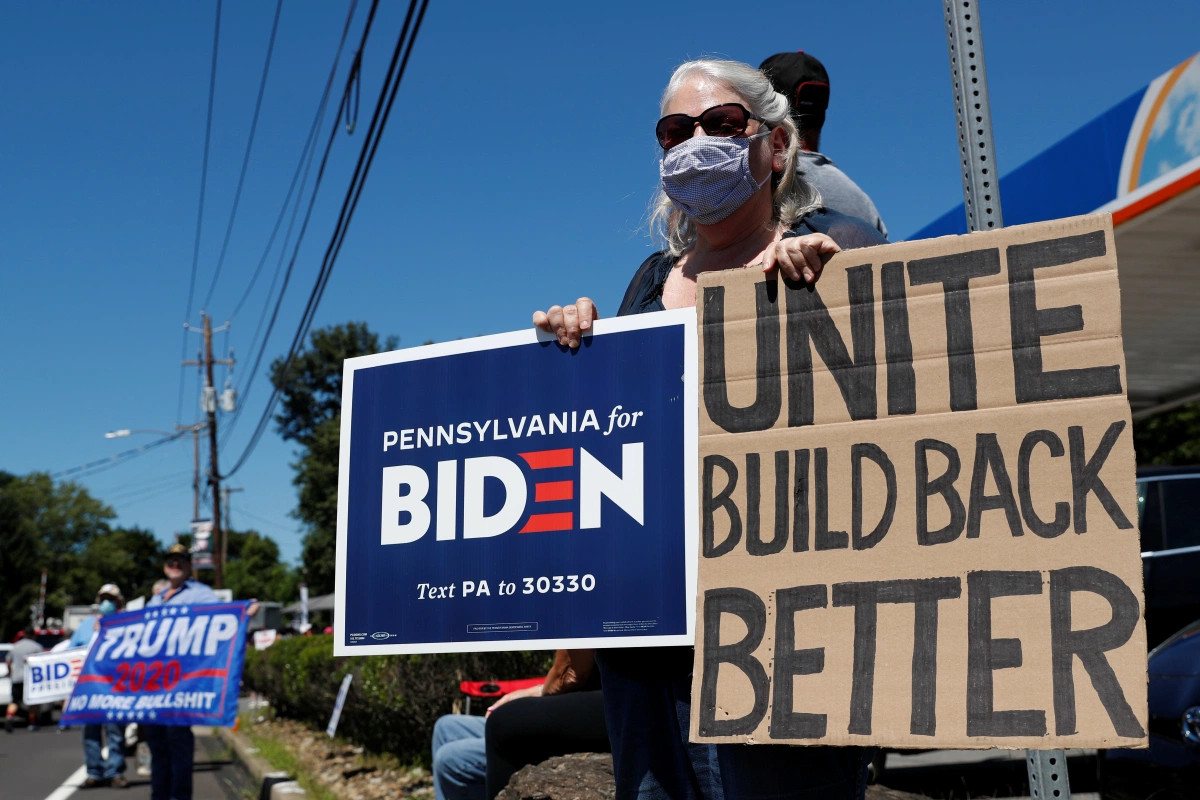 At both traditional online betting sites and political prediction markets, gamblers are pouring money into which candidate will triumph in each and every state in the union.
Handful of Battleground States Decide Presidential Election
Not all of these contests are competitive. It's hardly a spoiler to say that Trump should win Wyoming or that Biden will take California. You can still wager on those states, though, and those bets can be looked at as investments with good returns: Bovada lists Biden as a mere -4000 pick to win California, for instance, and investors can scoop up Biden contracts for the state race at just $0.95 – despite the fact that Biden would almost certainly win the Golden State comfortably even if the race moved 10 points or more in Trump's favor.
---
Trump vs. Biden Presidential Odds – Key Battleground States (via Bovada)
Pennsylvania
Trump: +205
Biden: -280
Florida
Trump: +110
Biden: -145
Arizona
Trump: +140
Biden: -185
North Carolina
Trump: +110
Biden: -145
Ohio
Trump: -150
Biden: +115
Georgia
Trump: -160
Biden: +120
---
Most bettors are more interested in the battleground states, where both candidates are campaigning for the key electoral votes that will swing the election. As in the overall race, current battleground polling favors Biden. But there's plenty of uncertainty in these states, and no matter which way the election moves in the final few weeks, there will always be at least a few states hanging on the border of going for either candidate.
Biden Favored Over Trump in Pennsylvania, Florida
Let's start with Pennsylvania, which FiveThirtyEight.com projects as the most likely "tipping point" state – the one that will get the winning candidate over the magic number of 270 electoral votes. Trump won a key upset victory in the state four years ago, winning by less than 0.7 percent – just 44,000 votes – to take 20 key electoral votes.
In 2020, polls show Biden with a solid lead in the Keystone State, and FiveThirtyEight forecasts the former vice president to win by about a 6.5 percent margin. But that still leaves some uncertainty in the race: Biden stands as just a -280 favorite over Trump (+205) at Bovada to carry Pennsylvania.
A trio of southern battleground states could provide the closest races of the 2020 campaign. Biden rates as a -145 favorite in both Florida and North Carolina, states Trump carried in 2016. Conversely, President Trump stands as a -160 pick to defend Georgia, a state that Democrats have increasingly targeted over the past five years.
While certain states are essentially locks for Trump or Biden, there are also races that you can target if you think your preferred candidate will outperform the polls. Trump backers might want to look into betting on the president to win Wisconsin (+230), which he carried in 2016. On the other hand, a strong showing by Biden could put Texas (+220) in play for the Democrat.