Martin Truex Jr. held off a couple of late charges by Clint Bowyer and Joey Logano to win the Toyota Owners 400 at Richmond Raceway and pick up his first victory of the 2019 NASCAR Cup Series season.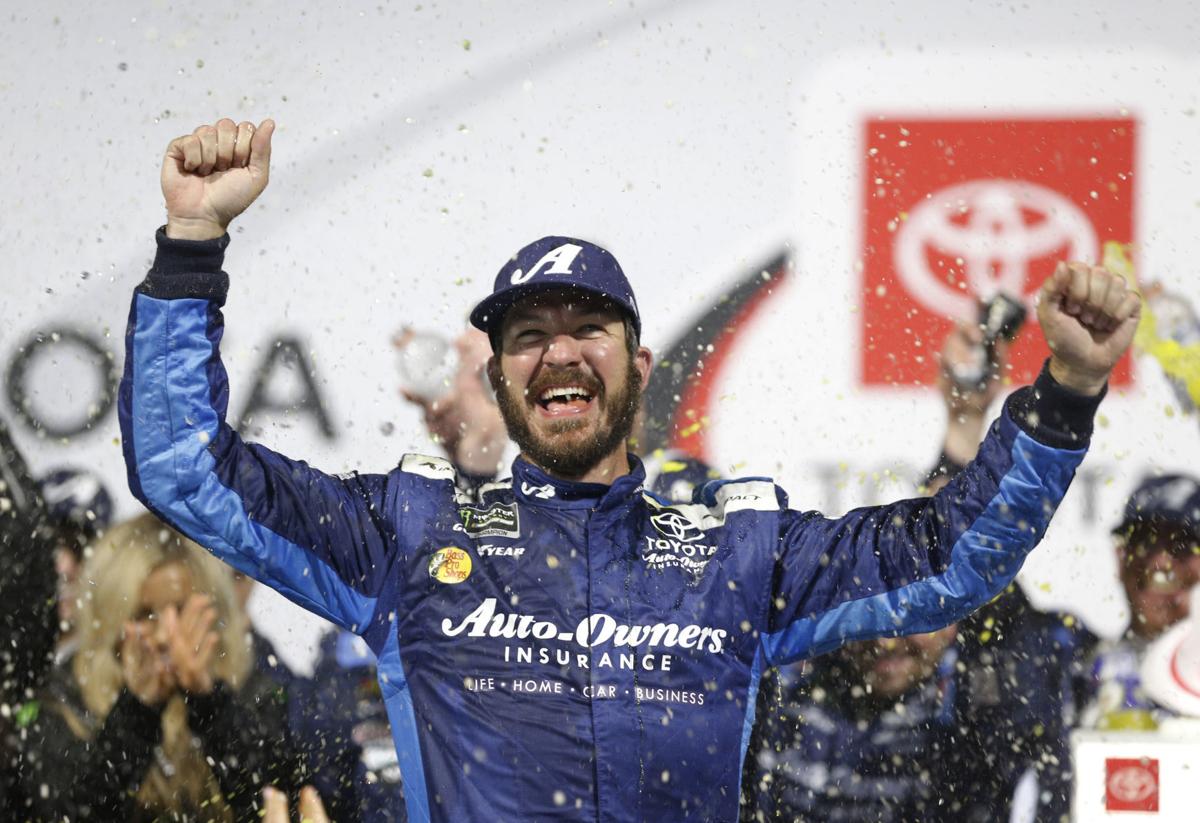 The win was also the first for Truex on a short track, as the 38-year-old driver had gone 80 starts on short tracks on the NASCAR Cup Series without picking up a victory despite his overall success on the circuit.
Bowyer, Logano Can't Run Down Truex
That made Truex's 20th career victory a special one for the veteran driver.
"It means a lot to break through, especially here at Richmond," Truex told reporters after the race. "I've always really enjoyed this track. I've always loved coming here. The short track win – everybody kept asking me when it was going to happen."
Truex had to work hard late to capture his first short track title. While he took over first place after the leaders pitted with over 80 laps to go, he spent much of that time trying to fend off a challenge from Clint Bowyer, who appeared to have the faster car of the two.
"I was struggling the last 40 laps," Truex said afterwards. "I had no front turn. It was just real, real tight that last run. I just had to hold him off. Being out front was important tonight."
Bowyer would ultimately fall to third place as Joey Logano passed him in the final laps. Logano looked for a way to pass Truex even in the final turns, but couldn't quite track down the leader, finishing .178 seconds behind.
"I figured something out there towards the end with about 10 laps to go to make up some speed," Logano told reporters. "Fun race, but, gosh, two weeks in a row I felt like we had a car that could win the race, and we haven't won. That's a little frustrating, but when you're frustrated with second, that's a good sign about where your team is at."
Busch Keeps Top 10 Streak Alive
Kevin Harvick finished in fourth place, while Denny Hamlin rounded out the top five.
Kyle Busch continued his strong start to the 2019 season by finishing in eighth place. Busch held the lead for 101 laps, but was punished for a speeding penalty while the field was under caution on Lap 131 following a Kyle Larson crash. Busch has finished in the top 10 in every NASCAR Cup Series race so far this year, and has done so in 11 straight races dating back to last season.
Busch remains the leader in the driver standings, while Truex moved up to sixth on the season with his win. Truex's victory also virtually guarantees him a spot in the postseason.
There is no NASCAR Cup Series race next week on Easter Sunday. The season continues on April 28 at Talladega Speedway for the Geico 500.