Santa Anita Park is refusing a request by state regulators to immediately end its current Thoroughbred meeting. The historic track located in suburban Los Angeles is currently experiencing an unprecedented number of equine fatalities during its winter/spring season – now totaling 29 since its Dec. 26 opening.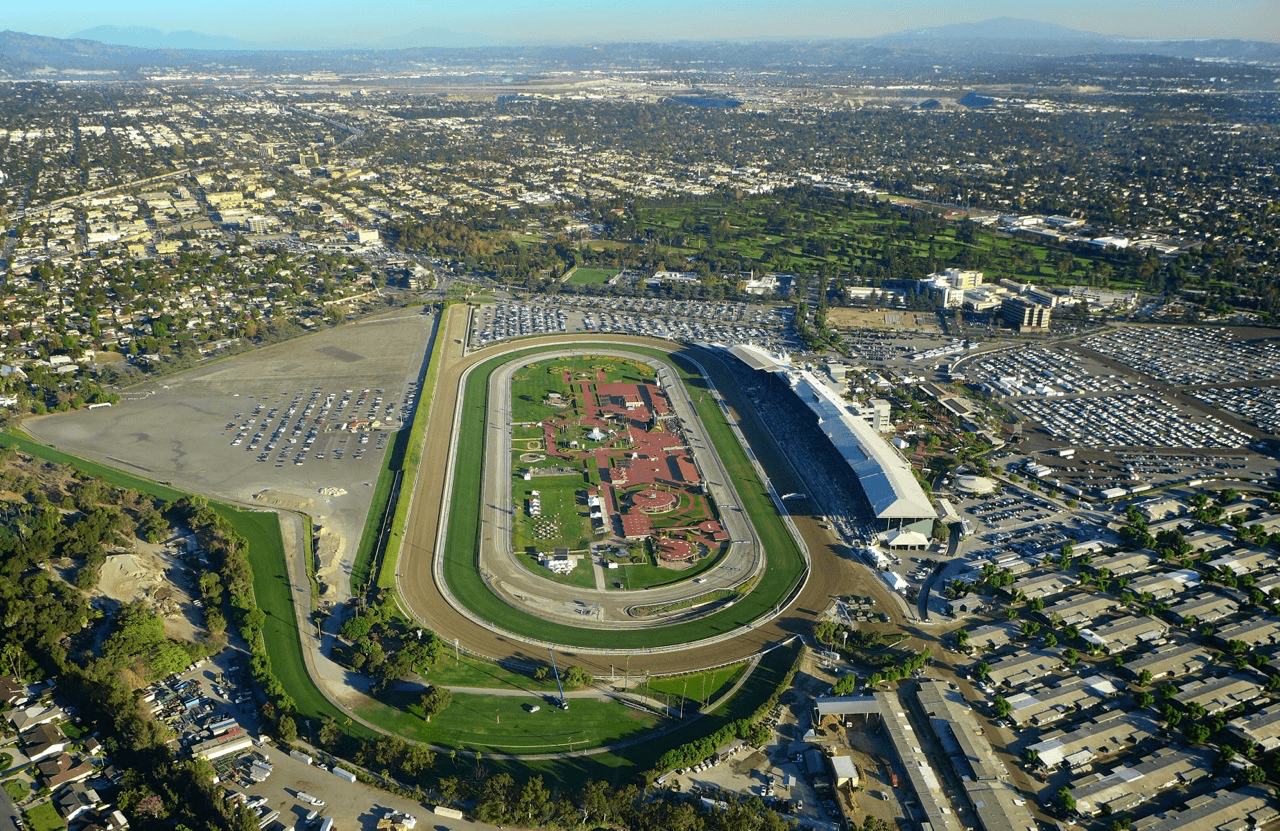 The California Horse Racing Board (CHRB) is asking track officials to suspend racing for the remainder of the meet. The request came Saturday after the 28th fatality at the track since Dec. 26, the Los Angeles Times first reported.
The current meet ends June 23. Just six race days now remain.
Two More Horses Die at Famed Oval
However, on Sunday, a 29th equine fatality was reported. Truffalino, trained by Richard Mandella and ridden by Joe Talamo, was racing in a 1 1/4-mile allowance optional claiming turf event when the three-year-old filly dropped back suddenly, falling to the turf with an apparent heart attack. Talamo was unhurt in the incident.
Just the day before, during a one-mile maiden claiming race on the main track, Formal Dude "took a bad step nearing midstretch, was pulled up, and vanned off," as the race recap reads in the official Equibase race chart. The four-year-old was trained by Philip D'Amato and ridden by Tiago Pereira. Formal Dude was later euthanized. The early diagnosis is that a pelvic injury, usually the result of prior injury, is the cause of the catastrophic incident, according to CHRB chief veterinarian Dr. Rick Arthur.
In response to The Los Angeles Times' request for comment on the regulators' decision seeking an early end to the race meet, the CHRB issued a statement:
"It is our understanding that Santa Anita management, after consultation with certain other industry stakeholders, believes that for a variety of reasons, the future of California racing is best served by continuing to race,"
Right now, the CHRB lacks the legal authority to cancel racing. However, state lawmakers are currently working on SB 469. The proposed legislation would give the regulatory body the power to suspend horse racing licenses in the best interests of the health and safety of horses and riders.
California Gov. Gavin Newsom is supporting the proposal.
Breeders' Cup Still On … for Now
The beleaguered track halted racing indefinitely March 5 to study the cause of the outbreak of fatalities. The racing surface is now reconditioned and new equine health protocols are in place to help stem the tide of fatalities. Racing resumed on March 29.
The office of the Los Angeles County District Attorney is formally investigating the rash of fatalities at the track.
The track is currently the host for this year's Breeders' Cup World Championships Nov. 1-2. Breeders' Cup officials have yet to confirm that the sports' major event would remain in Southern California or be moved elsewhere.